QuickBooks Tool Hub is a unified solution to all common & technical issues in QB. If you often encounter a QuickBooks error, you can try this tool by yourself before contacting any technical support team. It is very simple to use. Here in this article, we will discuss how to download, install and use this tool to resolve various errors.
What is QuickBooks Tool Hub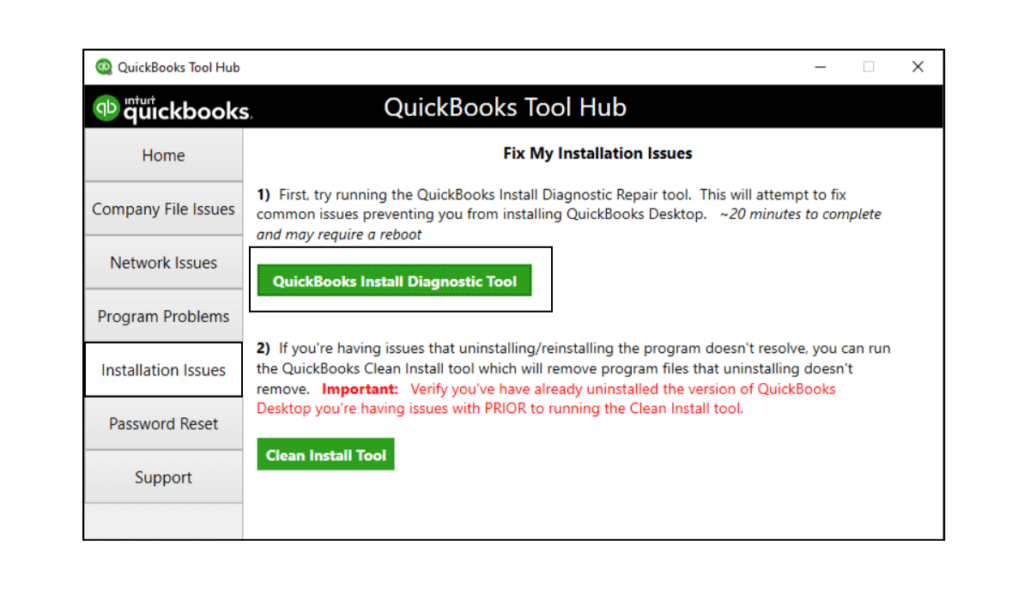 The QuickBooks Tool Hub, as the name itself suggests, is a hub for solving problems and tool troubleshooting that you face while using QuickBooks.
The software is a one-stop platform for all types of QuickBooks related bugs. Thus, if you have not downloaded it yet, you are missing the advantages of QuickBooks Tool Hub. You have a high time to include this tool, as this can save a lot of time. This tool is able to deal with the following issues.
Installation Concerns
Network Difficulties
Company File issues
Networking and Connection Problems
Apart from the following issues, you can also take care of all general errors that you face with QuickBooks Desktop. Typically, QuickBooks Tools Hub assists you to resolve the following errors:
Company File Problems
Printing Troubles
Installation Troubles
Crashing Problems
What do you need for Installing QuickBooks Tool Hub
Microsoft .NET framework
Microsoft Visual C++ redistributable package
How to Download & Install QuickBooks Tool Hub
Click on this link to download and save it on any folder which you want to save. After downloading, open, and run that downloaded file and proceed further for the installation process.
Installation Process: Follow these steps to install Tool Hub
Open QuickBooksToolHub.exe to begin the installation process.
Choose Next.
It will suggest you accept and agree with Intuit's license agreement. select Yes.
Choose a destination folder for the QuickBooks tool hub and select Next.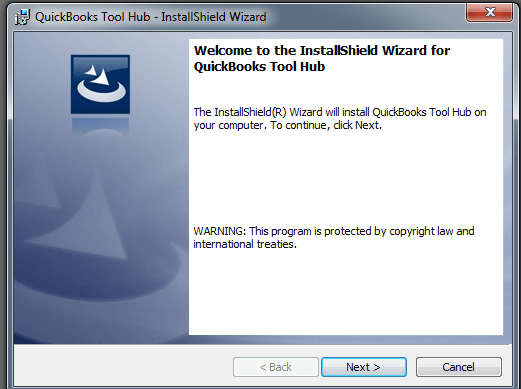 Choose Install to start the installation.
Now click on finish and start this tool on your system.
After installing you will see these components on the dashboard.
Home: The home screen gives us some important information about the QuickBooks Tool Hub and how we can use it effectively. It specifies which component to use for specific problems.
Company File Issues: If you are facing company file problems then go to the second tab in the QuickBooks Tool Hub and run the QuickBooks File Doctor. QuickBooks file doctors can click here to find out what kind of errors and issues.
Network Issues: If you are having QuickBooks network issues, then the Network Issues tab will help you resolve this problem.
Program Problems: If you are experiencing QuickBooks 6xxx errors, go to Quick Fix My Programs in the Program Problems tab in the QuickBooks Tool Hub.
Installation Issues: For installation issues and errors in QuickBooks, go to the Installation Issues tab, and choose the appropriate option. If you need to do a clean install, go to the Clean Install tool. Click here to find out how QuickBooks Instrument Tool can help.
Password Reset: To reset the password on the QuickBooks desktop, go to the Password Reset tab.
Support: The last option is for QuickBooks support, you can check various channels to know how you can get in touch with Intuit QuickBooks support team.
How to use QuickBooks Tool Hub to fix common problems and errors
Inside QuickBooks tool hub you will find various tabs which help you fix various kinds of error. We will make you understand its different tabs and their usage.
Company File Issues tab – Use this to when you are getting any kind of error messages while opening your company file. This will open QuickBooks file doctor. If you need further support, select File Dr Help on the company file tab.
Network Issues tab – This will get rid of various network & connectivity issues.
Program Problems tab – Use this tab if your QuickBooks is not responding, working or not performing as usual. You can start with Quick Fix my Program to resolve common PDF and printing-related issues.
Installation Issues tab – This is helpful to fix various issues, error which occur during the installation process.
Password Reset tab – As the name suggests, this is helpful if you forget your password and want to reset it.
Help & Support tab – You can contact the official support team and ask for help.
Advanced Tools tab – Here you can find a useful shortcut which you can use to fix common error and problems.
---
Ending Words
QB Tools Hub is a complete solution for every QuickBooks user who is having an issue while using it. As an integrated solution, while running this software it automatically downloads the required tools if no equipment is installed. So, if you desire a one-stop resolution to QuickBooks problems then you must download and use this software once.
We hope that the information shared in the above can assist QuickBooks users to download, install, and make the best use of the QuickBooks Tool Hub. Furthermore, if you face any problem while performing the above steps then give us a call on +1-844-541-8444 and get the instant solution from our Intuit certified ProAdvisor.