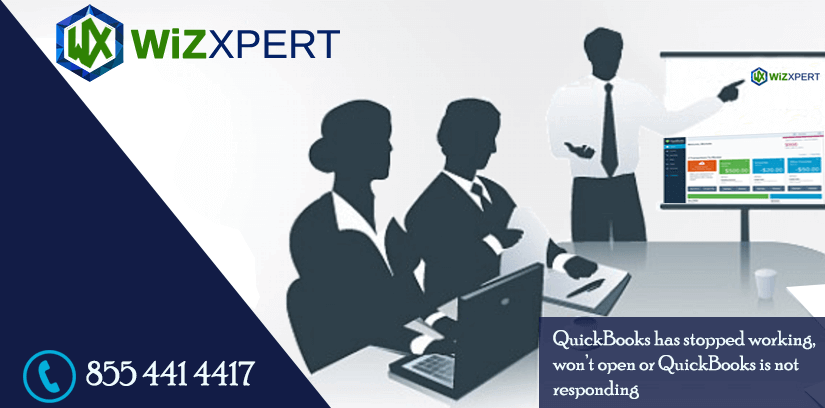 This type of Error is such a typical issue. QuickBooks has stopped working or not responding error messages display on the screen when user try to open QuickBooks Desktop. Here we will tell you how to resolve this type of issue. If you can not get your issue resolved in this article, you can contact our support team, in order to get help from certified Intuit ProAdvisors.
Causes of these errors are:
The company name is too long
Missing or Damaged QBWUSER.INI file.
Corrupted Hard Drive
Damaged Windows operating system
System resources are low
Conflict in some program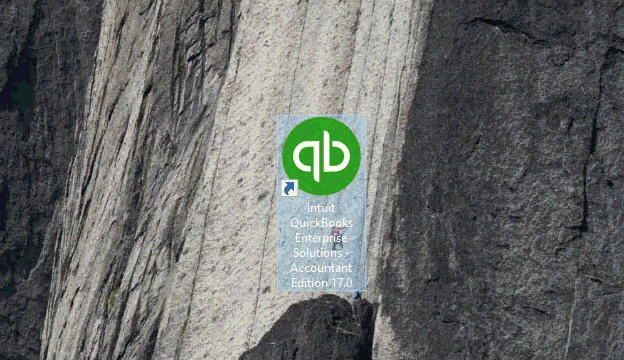 Fix QuickBooks Not Responding Error
QuickBooks not responding or QuickBooks not working is a common issue. There are several possible reasons and also the solution available to resolve this error. You have to follow the given instruction to get rid of this type of QuickBooks software error.
Related Article: QuickBooks sync manager not working
Restart your personal device (Desktop/PC)
Use shortcut keys for opening the QuickBooks Software
Click on Start >> All programs >>> Right-click on QuickBooks
Press Ctrl Key and then open QuickBooks software
Solution 1: You can use QuickBooks Install Diagnostic Tool (QBInstall Tool)
First of all, Download the QuickBooks Install DiagnosticTool.
After that a prompt comes to your screen, now save the file to the local Desktop.
Close all the programs running on your desktop and then run the QuickBooks Install Diagnostic Tool.
When the process completed check that all components are properly updated, Now restart your computer.
Solution 1: Restart your system
Before performing any steps, reboot/restart your computer.
Now, try to open QuickBooks file again and check whether the error is gone or it's still the same.
*In case the error still exists, try disabling your antivirus program temporarily. (Refer to your antivirus programs help menu or take assistance of a qualified IT professional)
Solution 2: Use the QuickBooks Install Diagnostic Tool(QBInstall Tool)
QuickBooks install DiagnosticTool Download.

Whenever prompted, save the record to the local Desktop.

Close any open programs and run the QBInstall Tool. The tool can take up to 20 minutes to run completely, depending on your internet speed and computer performance.

Restart your PC computer after running the tool to ensure the segments are properly updated.
Solution 3: Rename/Delete QBWUSER.INI file
Renaming/Deleting the QBWUSER.INI file will erase all the information stored in your list of previously opened company files.
Press Windows + E key simultaneously on your keyboard, to open the Computer window.
Under the "Organize" tab on the top left select,>> Folder and search options.
Select the 'View' tab.
In the Advanced Settings >> Hidden files and folders >> Show hidden files and folders, and then click on Ok.
Go to My Computer >> C: drive >> C:\Documents and Settings\[Your user name]\Local Settings\Application Data\Intuit\QuickBooks [year]
Right-click the QBWUSER>INI file and Click Delete/Rename
* QuickBooks Automatically creates a new QBWUSER.INI file.
If the program opens after you rename either QBWUSER.ini or EntitlementDataStore.ecml try opening a sample company file.
Read also: Repair your company damaged file or network
Solution 4: Uninstall and Re-install using a clean install
Uninstall and then reinstall your QuickBooks Using a clean install. This will get you the latest QuickBooks update. Hence, resolving all your issues.
Solution 5: Open the company file from a different folder location (If other files or sample file do open)
Sometimes, the folder where you keep your company files can change/become corrupted. This is a system issue. Consult a qualified IT professional if the following steps still not resolve your issue.
Press Windows + E on your keyboard in order to open the Computer window.
Search for the data file, which will have a .qbw file extension (e.g. mycompanyfile.qbw). While searching for a file that is located on a network server, browse to the network drive on which the data file is located (for example X:\QBdata).
After finding your company file, right-click on it and select Copy.
Navigate to your C: Drive and Make a new folder here.
Name that as folder QBTEST.
Open the new QBTEST folder and Paste the company file there.
Now, Open QuickBooks while holding the CTRL key simultaneously
Select Open or Restore an Existing Company and go through the C:\QBTEST folder that you created.
Open the company file that you copied in the QBTEST folder.
Solution 6: Create a new Windows Admin User
You can create a new Window Admin user account and then open your Company file using the new user admin account you created.
We hope that the above solution could help you to resolve the issue. If you have queries contact QuickBooks Customer Support Phone Number.