If you are incapable to use QuickBooks due to unusual problems with the QBDBMgrN (QuickBooks Database Server Manager) service, then it is a very common issue among all QuickBooks users, many users face this problem while running QuickBooks on the Windows operating system, and QuickBooks Support Forum users are always filled with questions like "QBDBMgrN not running on this computer and QuickBooks Database Server Manager stopped".
In those cases, where the QBDBMgrN service failed to start or open, it means that the Windows Firewall is interrupting the service and blocking its connection with the Internet. Though, the great news is that you can immediately fix this problem by configuring the Windows Firewall and its ports, but be sure to follow each step carefully as a single mistake can cause data loss.
Follow these steps to resolve QBDBMgrN not running on this computer error.
Problems Caused by 'QBDBMgrN not running on this computer' error
When the "QuickBooks database server manager not running" error occurs then you notice the following changes in your system
Unable to work in multi-user mode
Unable to write the company file
Improper installation of Firewall
Firewall blocking QuickBooks to access the Internet
QuickBooks Database Server updation failed
Inappropriate installation of QuickBooks Database server manager
Problems with QuickBooks network file
QuickBooks database server manager no files are connected
Reasons for getting the 'QBDBMgrN not running on this computer' error message
The main reason behind QuickBooks "qbdbmgrn is not running on this computer" is that your firewall is blocking connections to the QuickBooks desktop from Intuit's servers. We can only recommend that you have to update the firewall by configuring limitations and ports to resolve this issue.
QBdbmgrn.exe is a service for multi-user access that takes care of network data files on the host computer. Some other desirable reasons are:
Maybe your configuration of the firewall is incomplete or incorrect.
You have not updated your QuickBooks Database server manager (QBDBSM).
Having some QuickBooks Network file (.ND files) problems.
It is due to incorrect installation of the QB server manager
Maybe you have 3rd party firewall software install on your system that is blocking your QuickBooks to access.
Internet connectivity is not good.
Steps to Fix "QBDBMgrN not working on this computer" Error
Solution 1: Reboot your Computer
First, log out your QuickBooks account.
Reboot your computer.
After rebooting, start QuickBooks and try to login to your account.
Solution 2: Update your system Windows Firewall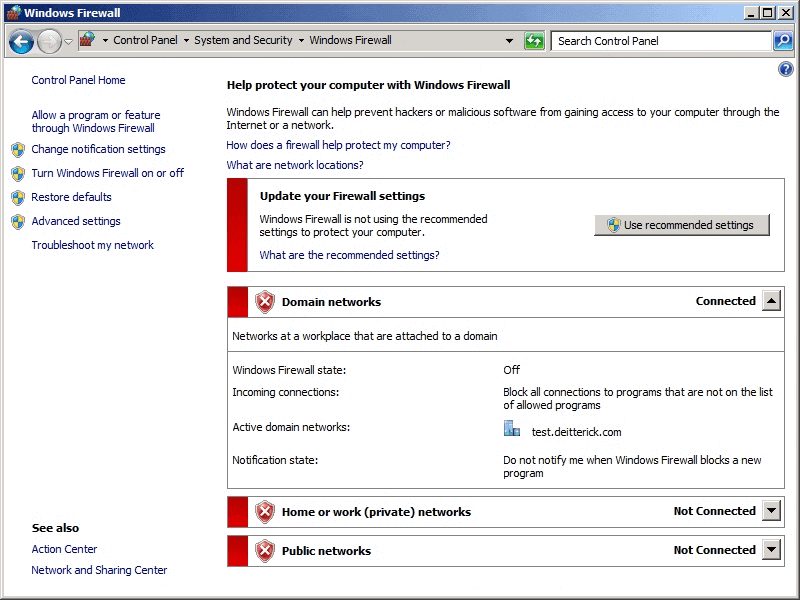 Open your system and press 'Windows + R keys' together on your keyboard.
Now, you run the box opened on your screen, you need to enter "control panel" and click on OK
Go to the 'System and Security option'.
Under "Update your Firewall Settings" section look for the 'Windows Firewall' option.
After that go to the 'Check for Updates' and click on it. If any update available then update it by clicking on "Update now".
Lastly, restart your computer and re-open your QuickBooks.
Solution 3: Repair your QuickBooks Desktop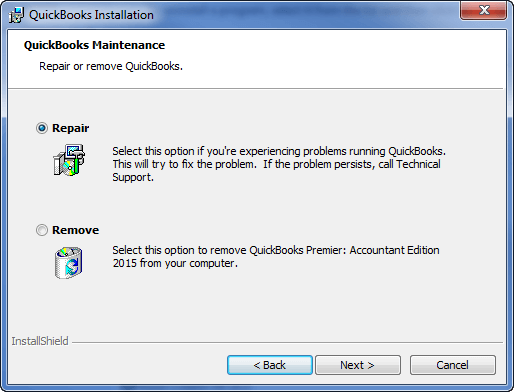 Open run box by pressing 'Windows + R keys' on your keyboard and type 'appwiz.cpl'.
Now click on the 'Enter'.
Look for the 'Programs and Features' option.
Seek the QuickBooks in the list of installed programs
Give a right-click on QuickBooks and choose 'Uninstall/Change'.
After click on 'Continue' and after 'Next > Repair > Next'.
It will take a few seconds to complete the whole process.
When you are done with this process restart your computer and try to open QuickBooks.
Solution 4: Restart QuickBooks Database Server Manager Services
Open run box by pressing 'Windows + R keys' on your keyboard and type 'services.msc' and click on the Enter key
By scrolling down with the mouse look for 'QuickBooks Database Server Manager' services with the name of 'QuickBooksDB28, QuickBooksDB27or QuickBooksDB26'.
Select the QB desktop version file and open the drop-down menu with a right-click on the file.
Right-click to 'Service'
At last, try to start your QuickBooks desktop.
Solution 5: Perform a clean installation of your QuickBooks

First, download & install 'QuickBooks Clean Install Tool'
After installation, rename manually the 'Installation folders'.
While renaming add ".old" or ".damaged' at the end of your folder name.

C:\ProgramData\Intuit\QuickBooks (year)
C:\Users(current user)\AppData\Local\Intuit\QuickBooks (year)
64-bit version C:\Program Files (x86)\Intuit\QuickBooks (year)
C:\Program Files\Intuit\QuickBooks(year)
Solution 6: Manually Fix This Error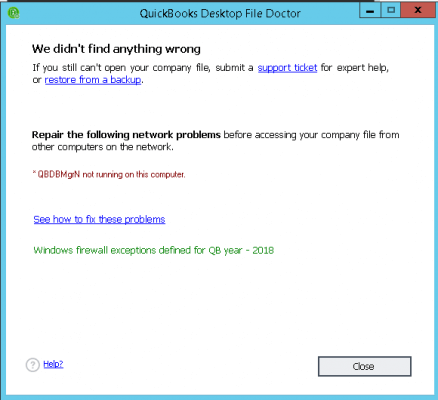 First, Download & install the QuickBooks File Doctor tool on your computer.
Run this software and it helps to diagnose all the network and solve the error like QBDBMgrN error. It automatically repairs the error and also prints the reports.
If your hosting mode is turned off, it prompts you to turn on QuickBooks Hosting so that the company can open the file.
To get the user permission you need to set the access permission in Windows when the result indicates that the folder contains a non-writable read-only company file.
You must grant permission to Windows and make the folder shareable only if the folder contains a non-shareable company file.
If you do not have network connectivity, you must run ipconfig .
Solution 7: Exclude QB database manager Service from your firewall settings
Open run box by pressing 'Windows + R keys' on your keyboard and type 'Windows Firewall' and click on the OK
Look for the Advanced settings and with a right-click on Inbound Rules and from the drop-down menu select New Rule.
Choose Next below Programs and choose This Program Path.
Now find the QBDBMgrN.exe file and exclude it. Find this file in this location (C:\Program Files\Intuit\QuickBooks) choose the location of the .exe file and click Next.
Select Allow the Connection and proceed with Next.
Tick all the check-boxes and continue with Next.
Assign a name for this rule and click on Finish.
When you done with the above steps then restart your computer and continue your work with the QBW Company file.
I hope that the steps mentioned above to repair "QBDBMgrN not running on this computer" which has helped you a lot to rectify this error. And even after applying the above steps if the error still persists then feel free to seek help which we provide round the clock with QuickBooks support, by dialing our toll-free number +1-855-441-4417.