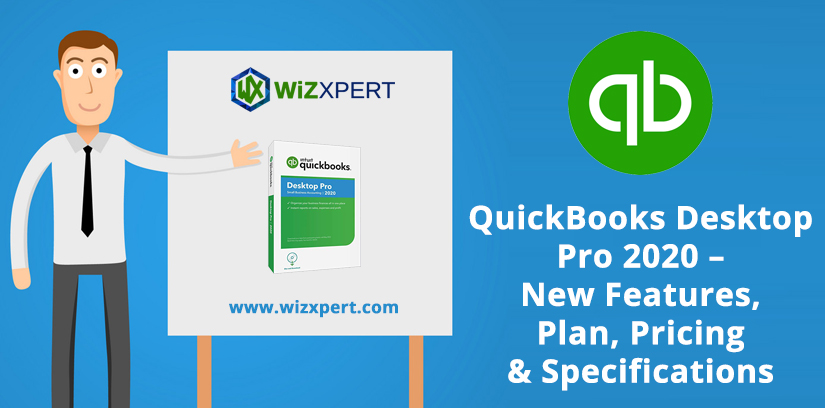 In the business field, accounting is the hectic things among all. There are individuals who handle accounting and the payroll management of a firm. They often seem to be tensed or stressful. The reason behind it is the massive calculation of the employee payroll and other accounting needs.
The all-new updated version of QuickBooks Desktop Pro 2020 is here to take all your accounting worries. You can understand its popularity by the fact that 94% of its users recommend it to their friends after using it.
In this post, we will make you aware of everything you need to know about the Pro version of QuickBooks.
To organize and run your business with ease, there are three products under QuickBooks Desktop.
They all are different in features, costs, and numbers of users who can access the software.
QuickBooks Desktop Pro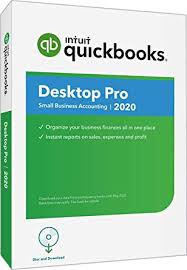 QuickBooks Desktop Pro is basically designed for small or midsize businesses. It contains the most commonly used accounting features at a very great price.
This version is for those who want complete bookkeeping software and they don't have the issue of sales and expense forecasting, grouped tracking by class, or the ability to create a business plan within their bookkeeping software. It helps you in finance all in one place and in growing your productivity. Pro's features are very easy to use and understand.
It can be installed in both on-premises and in the cloud. To access data on go users can also download QuickBooks mobile app which is available for iOS and Android devices.
Features of QuickBooks Desktop Pro 2020
You can organize your business finance
You can create estimates and invoices in a very easy way.
There is reminding feature that automatically informs the customer if payments are due.
Sending multiple invoices in one mail makes getting paid easier.
Help you keep track of your business
You can make a financial, sales and tax reports in one click
Profit & loss, expenses, and balance sheets schedule automatic
Get a reliable report at tax time
Allow access for up to 3 users
Allow more than one user at a time
Create a copy of your company profile for your accountant
You can protect your data from unauthorized access
No accounting knowledge necessary
It only takes a few minutes to get up and running
Tutorial videos are also available to take knowledge of essential tasks and getting tips and tricks to riding your business
Easy to set up and use
Import data from a spreadsheet
The facility of bank and credit card transactions
You can manage your multiple businesses from a single location
QuickBooks Desktop Pro Pricing
QuickBooks Desktop Pro pricing begins at $199.95 per year. Pro version do not have a free version. QuickBooks Desktop Pro offers a free trial.
Features of QuickBooks Pro Plus 2020
It includes all features of the Pro plan along with:
1-year subscription
Unlimited support 24/7
Automated data backup
Easy upgrades to new features
No accounting knowledge necessary
Simple set up and easy to use
Import your data from a spreadsheet
Create professional estimates and invoices
Download your bank transactions
Built-in tech support
Difference between QuickBooks Pro and its Plus version
The main difference in QuickBooks Pro and its Plus version is that in QuickBooks Pro Plus user have to do the payment on the annual basis on the other hand in QuickBooks Pro just need one-time payment. But Plus package provides you data backups supports and upgrades. It means that you will automatically get the latest version of your software when it will be released. That is the reason you have to do the annual payments in the Plus version.
System and Browser Requirements
Window 7SP1,8.1 update 1, or window 10 update and version supported by Microsoft
Window server 2008 R2 SP1 or SP2,2012R2 or 2016
2.4 GHz processor
4GB of RAM (8GB recommended)
2.5 GB disk space recommended. Additional space required for data files
4x DVD- ROM drive (Unless the user is downloading from Intuit server)
Payroll and online features require internet access (1 Mbps recommended space)
Product registration required
Optimized for 1280×1024 screen resolution or higher. Supports one workstation monitor, plus up to 2 extended monitor
Browser Requirement
Internet Explorer 11(32-bit)
Integration with other software
Microsoft Word and Excel integration require office 2010 SP2-2016 or Office 365 (32 and 64 bit).
Email estimates, invoices and other forms with Microsoft Outlook 2010-2016
Microsoft Outlook with office 365, Gmail, Outlook.com, and other SMTP- supporting email clients.
You can easily transfer data between Quicken and QuickBooks Desktop Mac 2016 using QuickBooks conversion tool and Microsoft excel 2010 SP2, 2013, 2016, office 365 (32 and 64 bit)
Quickbooks Desktop Pro 2020 with Enhanced Payroll
You need internet access, Federal Employer Identification Number (FEIN). The supported version of QuickBooks Desktop Pro updated to the most current maintenance release.
You can also visit www.intuit.com/policy for full details. Valid credit/debit card on file for processing payroll.
You must need to subscribe payroll within 60days of activating your QuickBooks license or by 31 May 2020, whichever come first
Not compatible with QuickBooks Online and QuickBooks Mac editions
Check stock sold separately. Plus sales tax where applicable. Pricing varies depends on the number of employees.
How to download QuickBooks Pro Desktop?
First, you need to download all installation files of your project before starting your installation, visit the Downloads & Updates page for getting the download link for the version of the QuickBooks you want to install.
How to download the installation file:
Activate QuickBooks Desktop for windows:
With QuickBooks Desktop open, press the F2 key.
In the Product Information window, verify the registration status next to the License number. If the status is activated you are all set!
If the status is not activated, select OK to close the Product Information window, after that go to Help menu, and select Activate QuickBooks option.
How can you get the latest release of your QuickBooks Desktop Pro
You can get automatically and manually the latest version of your product. To get it automatically you have to turn on Automatic update option in your software, and you will get your QuickBooks latest version when it will be released.
And if you don't want to turn on this feature there is the option of manually updating.
How can you check about the latest version of your software:
With QuickBooks Desktop open, press the F2 key or Ctrl+1
On the product information window, check the current version or release.
Check the latest version for your product
Automatic Update Option:
Download and install the automatic update now
From the QuickBooks Help menu, select Update QuickBooks option
On the Update QuickBooks window, go to the Update Now tab.
Put a checkmark in the reset update box to erase the previous all updates download. (Optional), this may increase the amount of time needed for the update
Select the Get Updates option
Reset QuickBooks. When prompted, accept the option to install the new release of your product
Download automatically in the future
From the Help menu, select update QuickBooks option
On the Update QuickBooks window, go to the Options tab
To turn on automatic updates, select the radio button Yes
(Optional) To share automatic downloads to another computer on your network, select the radio button Yes.
Select the Close option. And QuickBooks will automatically update it when the latest version will release.
Another option is manual update:
From within QuickBooks Desktop
Choose your company file, then close QuickBooks
Right-click the QuickBooks Desktop icon on your desktop, then select Run as Administrator option.
While on the No Company Open screen, go to the Help menu, then choose Update QuickBooks.
Go to the Options tab, select Mark All and then save it
Go to the Update Now tab, and mark the Reset Update tab
Select Get Updates button
When update complete appear, then close QuickBooks Desktop
After that again open QuickBooks Desktop, if you get the message to install the update, then select the Yes option
When the installation is completed then restart your computer.
Final Verdict
The updated version of QuickBooks Desktop Pro can do some great work for your business. Whether you want to track products, cost of goods, sales tax, income & expenses or manage invoices, bills & accounts payable – it can all do for you seamlessly. If you want to get more from your business than you can consider buying the annual subscription of QuickBooks Enterprise 20.0.
QuickBooks Desktop Pro 2020
Technical Support 24/7
Manage Invoices & Transactions
Ease of use
Summary
QuickBooks Desktop Pro is basically designed for small or midsize businesses. It contains the most commonly used accounting features at a very great price.