QuickBooks, this name is the world's most popular spark in the field of Accounting. Let's learn more about what is QuickBooks and all the terminologies related to QB?
It is one of the best accounting software in the market developed by Intuit. With the help of this advanced accounting software, you can create invoices and send it to your customers, pay bills, track reports and transaction, Manage inventory etc.
QB first edition was released in 1984 by Scott Cooks and Tom Proulx. QuickBooks product is mainly suitable for small and medium scale businesses. It provides both Desktop(on-premises) and cloud-based accounting software.
This accounting software is very popular in markets for small Business, Recently QuickBooks keeps 80% of small running business shares. There are different versions of QB are available in the market on the basis of pricing, usability, reliability and size of business that we will discuss later in this article. First have a look on the features of QB.
Features Of Quickbooks
1– Easy Data Migration:- You can easily migrate your data to the spreadsheet from the accounting Software. It is best when you need financial data on the spreadsheet.
2- Manages Bills: You can easily manage all your billing activities like monitor bill status, record payments and create instalment Payments over the same accounting software. Also, allow to pay to the different Vendors and create bills from anywhere.
3- Customer Friendly: It is very user-friendly and easy to use software. This accounting software makes every task very easy to the users by its advanced functionalities.
4- Well Manage banking transactions: It keeps each and every transaction well managed and transparent. This software will continuously records all the transactions that are linked to wages, commissions, salary, profits and expenses.
5- Hassle-Free Invoice Generation: QuickBooks allows you to generate invoice from anywhere and from any device like smartphone, laptop and tablet.
Now let's proceed to the different versions of QuickBooks.
Recently, there are different versions are available in the market .i.e,
QuickBooks Desktop Products:
QuickBooks Mac
QuickBooks Accountants
QuickBooks Cloud-Based Products:
Before proceeding further, let's understand the difference between QuickBooks Desktop Products and QuickBooks Cloud-Based Products.
QuickBooks Desktop Products: In QB Desktop Products, all your Software, Applications, and installation files are stored on your local computer.
QuickBooks Cloud-Based Products: In QB Cloud-Based Products, all your Software, Application, and all installation files are stored on cloud. You just need a good internet connection and any device like Desktop, Laptop or Tablet to access your QB Products from anywhere.
1. QuickBooks Mac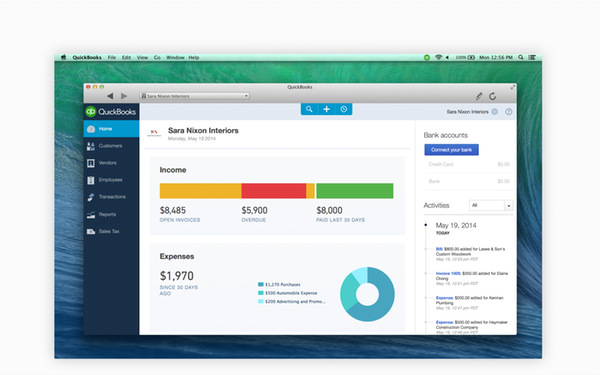 It is small accounting product for macOS. It is the only QB Desktop Product in the market that is specially designed for Mac users.
QuickBooks Mac is a great alternative option when you don't want to use the Online version. This product is very similar to QB Pro.
Price: You can purchase QuickBooks with the one time fee of $299.99 and used it for tracking all business finances.
This product is well-feature to organising and managing your income and expenses. It helps you to pay bill, create customer invoices, manage inventory, and able to pay and track 1099 contractors.
This product is well-feature to organising and managing your income and expenses. It helps you to pay bill, create customer invoices, manage inventory, and able to pay and track 1099 contractors.
Some of the advanced features of Quickbooks Mac are:

Track Multiple Locations & Departments.
Multi-user Access.
Icloud Document Sharing.
2. QuickBooks Pro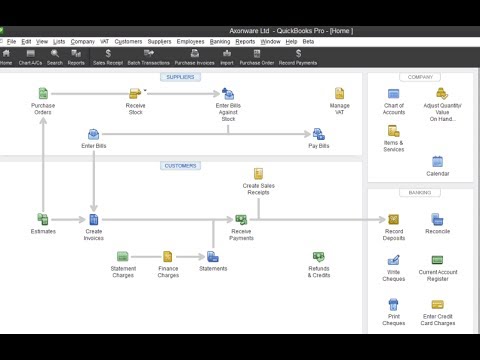 This version is officially launched in 1992. It is on-premises or desktop accounting software and is 5/5 rating accounting software locally installed on an on-premises desktop.
QuickBooks Pro is best for small and medium-sized business.
Pricing: It offers two pricing options for Quickbooks Desktop Pro with same pricing amount with different functionality. You can either choose QuickBooks Pro license for $299.95 or choose a yearly subscription of QB Pro Plus for $299.95. If you go with Pro, will stay for the next three year. After the expiration of the license, you can use this software but not get assistance from customer support if anything happens wrong.
Some of the advanced features of Quickbooks Pro are:

Invoicing.
Calendars & to-do lists,etc.
Project Management.
Job costings.
3. Quickbook Premier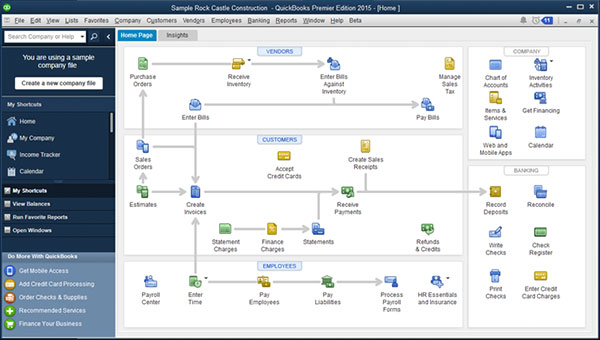 It is also one of the desktop accounting software for medium scale business with strong facilities and features than QB Pro version.
QuickBooks Premier is best for small to medium-sized business with five or fewer users can use where we need strong accounting and specific accounting features like sales forecasting, business plans, etc.
Here, also we have two purchasing options, QB premium license for $499.95 and another one is Premium plus for $499.95/yr. Here if you go with the premium license you have to pay extra for phone support while in the premium plus phone support and updates facilities are included. It is costly than Quickbooks Pro because of their strong accounting functionality.
Some of the advanced features of Quickbook premier are:

Industry-Specific report
Sales orders
Print Shipping Labels.
4. Quickbook Enterprise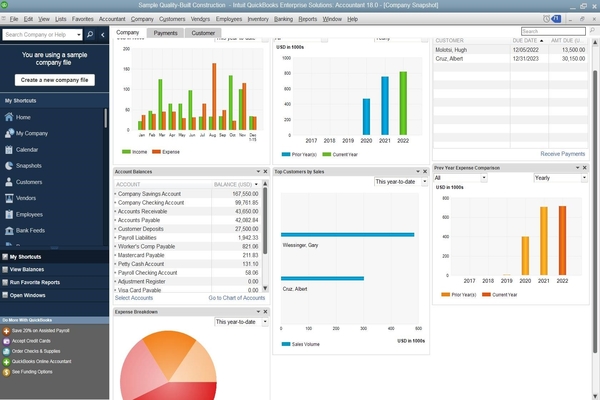 It is also on-premises accounting software with the strong functionality of QuickBooks Pro and Premier and is suitable for large scale business with 30 users and provides much more storage space than pro and premier. QuickBooks Enterprise has highly featured to fulfil the needs of a large business.
This version is best for a large business with a maximum of 30 users and provides advanced accounting feature.
Pricing: it comes with the three pricing options: Silver($1100/yr), Gold($1430/yr) and platinum($1760/yr). Price can be determined on the plan you choose or no of users you have.
Quickbooks Enterprise is also known as "Range Rover" in the line of QB Desktop line.
Some of the advanced features of QuickBooks Enterprise are:

Lead Management.
Account Payable.
Loan Managers.
Tax supports.
Business Plans.
5. QuickBooks Accountants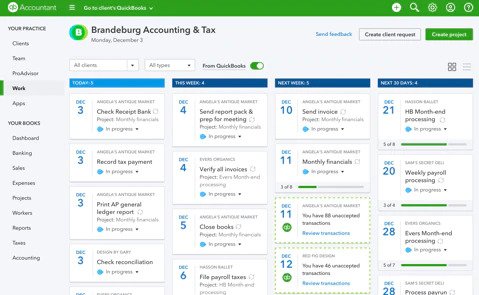 This version of QuickBooks is best for the professional Bookkeepers and Accountants. It is very helpful software for Bookkeepers to analyse the client files and available in both Premier and Enterprise version. Make sure Bookkeepers with the clients who are using Enterprise versions must use QuickBooks Enterprise accountant to work with the client files.
QuickBooks Enterprise Accountants and Premier Accountants are only available for you if you are having a QuickBooks ProAdvisor Membership. For purchasing this Software you should be an active and current member of ProAdvisor. You can easily access the application after joining the ProAdvisor program even if you are not certified.
QuickBooks Premier Accountants is available with all the functionalities of QuickBooks Pro and Premium and QuickBooks Enterprise Accountants is available with all the functionalities of QuickBooks Enterprise also both with the additional tools of reviewing the client's data. In a very simple explanation, QB Accountants has a toolbox where an accountant can easily make journal entries, payrolls, reclassify transactions and troubleshoot inventory.
6. QuickBooks Online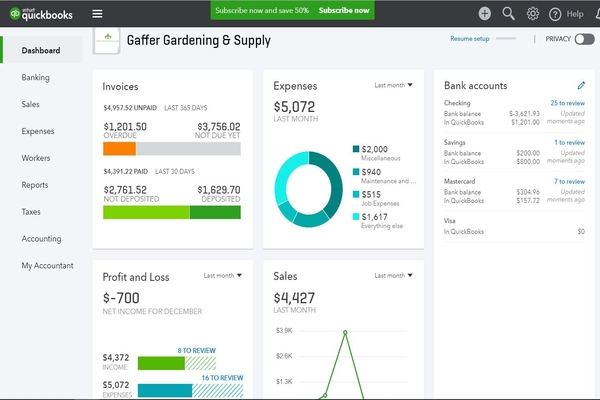 Officially launched in 2004 and it is cloud-based accounting software used by more than 2 millions customers with strong accounting capabilities and smart features like customer friendly. And have a fully-featured mobile apps facility. It has one of the most 5 rating recommendations by professionals.
QuickBooks Online is best for small scale business(up to 25 users). It is very simple to use cloud-based accounting software.
Pricing: QuickBooks Online offers three pricing plan ranging from $20 – $150/month. User can choose their plan according to their requirement. The larger the plan you get, the more features you access and also allow more users. The largest plan includes 10 users (you can exceed up to 25 users).
Some of the advanced features of QuickBooks Online includes:

Invoice Scheduling.
Class Tracking.
Time-Tracking.
Inventory.
Print Checks.
7. QuickBooks Self-Employed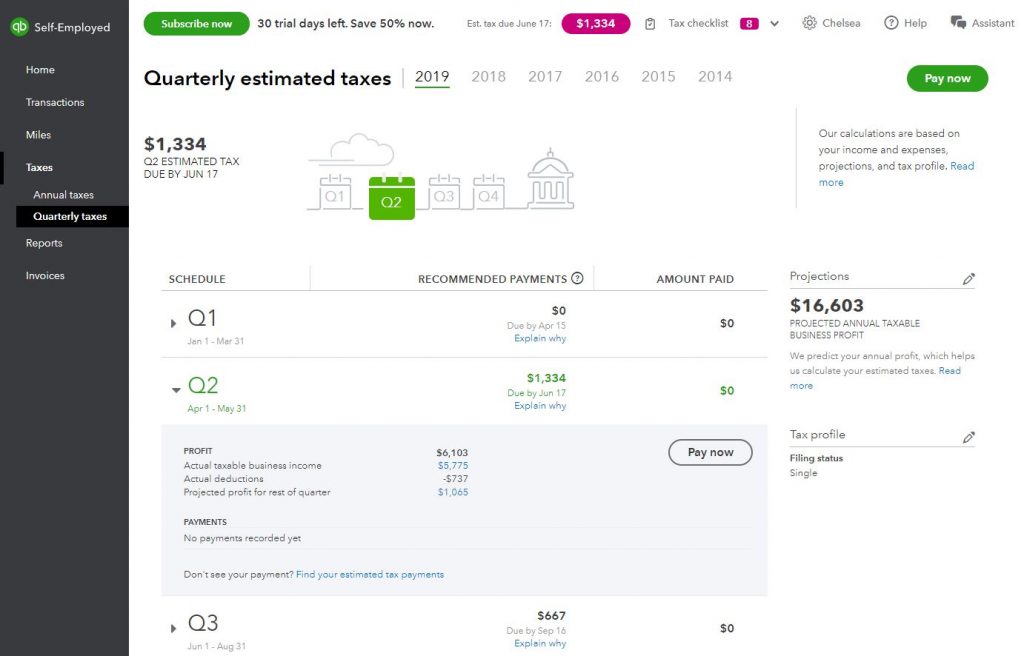 It is also a cloud-based software with strong mobile app facility. QuickBooks Self-Employed is totally different from other versions of QB's. It is not quite accounting software. This is a tax software helps to freelancers manage their finances, handle quarterly tax and calculate deductions.
QuickBooks Self-Employed is best for freelancers, contractors and the self-employed individuals who want to manage their finances and tax reports.
Pricing: It offers two pricing options: First option is $10/month offer all the feature and functionality of QuickBooks Self-Employed whereas in the second option is $ 17/month, it will add extra turbo tax functionality for the user.
Here, are some advance features of Quickbook enterprises:-

Invoicing.
Schedule Cs.
Tax Checklist.
Some Frequently Asked Question (FAQ) to know more about the QuickBooks.
1. Why Business Using QuickBooks?
As we already discussed in the Introduction part, Business Using QuickBooks for creating invoices, pay bills, tracking reports and transactions, Manage inventory, Sales and income management, and manage payroll etc.
2. What is QuickBooks App?
QuickBooks App is a mobile application to access your financial records on your mobile phone anywhere and anytime. It is a paid application. You just need to download the application from recommended digital store recommended by intuit and after you can get access to your application.
QB mobile apps are designed for touch interaction and, such as customer management, invoicing, estimations, payments and transactions, online bank reconciliation, manage expenses, and checking top reports.
3. Do I need to upgrade QuickBooks every year?
No, you don't need to upgrade QB every year. Many users still using the 2007 version. But if you upgrade your OS, in that case maybe your OS is not compatible with the existing version of QuickBooks. For that you may upgrade your version.
3. Is it necessary to be an accountant and Bookkeeper to use QuickBooks?
No, it's a very user-friendly and easy to use software you can easily familiar with its products. You just need little dedication to understand the terminologies of this products.
4. How do we differentiate Quickens from QuickBooks?
Quickens from QuickBooks are both the most popular tools for financial management. Basically, Quicken is designed to keep tracking of your personal and business income and expenses, it does not have the functionality to manage sales, track inventory as QuickBooks does.
5. How to identify which version of QuickBooks is best for me?
First, identify which type of business do you run, like if you are a freelancer or self-employed then choose QuickBooks Self-Employed version. According to the size of the business or user, you can choose QuickBooks version wisely.
Second, What you need a cloud-based application or desktop installed the software. if you want cloud-based then you have two options QuickBooks Online or Self-Employed. And for the desktop installed software, we have several options: QuickBooks Mac, Pro, Premium and Enterprises.
These versions are operating system dependent, Quickbooks Pro, Premium and Enterprises are specially designed for Windows user and for mac users you are only limited with Quickbooks Mac.
Important Note: Before you commit with any version of QuickBooks, First take a 30-days free trail as a demo. This 30 days trial period helps you to know a lot more about the QuickBooks.During free subscription, you can easily use all the functionalities of QB.
Ending words
Now, after the long discussion surely you know lot more about-What Is QuickBooks?. Accounting Software and its different versions. Hope you understand well about QuickBooks and love to read this article. If you still have any query and confusion related to the same topic, please ask in our comment box or directly contact our Proadvisor Support Experts. We will be more than happy to help you out.