If you want to compare QuickBooks Online vs Desktop then there is one important difference that you should know, the installation process, where desktop requires installation on a computer but online don't. The QuickBooks desktop is much better for the typical work with inventory needs for the Product-based businesses. But if your business is service-based or you need multiple devices to manage your business then you must choose QuickBooks Online.
There is a large number of small businesses that use QuickBooks desktop. But there is another fact is that most of the small businesses are moving to the online version of the accounting platform. And the fact you don't know about is that 80% of new QB users are always confused before purchasing QuickBooks product.
Now you want to find out the differences between QuickBooks Online vs Desktop whether you're using QuickBooks for the very first time or you want a change for your QuickBooks Accounting software. Here see the Differences between QuickBooks Online vs Desktop:
QuickBooks Online vs Desktop
Well, both QuickBooks product features are common it totally depends on you which one would you choose for your company. And, maximum decisions are taken by the users based on their company's needs. So, let's know some more facts about them that are common in both:
Both provide online banking and access to credit card payment.
Have memorizing transactions and report features.
Includes reports, budget and company snapshots.
Have facilities for billing and invoicing.
And, also provides access to the tax reforms.
Now, if I talk about job costing and document management these features are also available in QB online and Desktop. Multi-user access is also available in both but that can depend on the kind of software you use. There might be questions in your mind that where do the products differ? Where do they excel? So, to know the answer let's find out more.
QuickBooks Desktop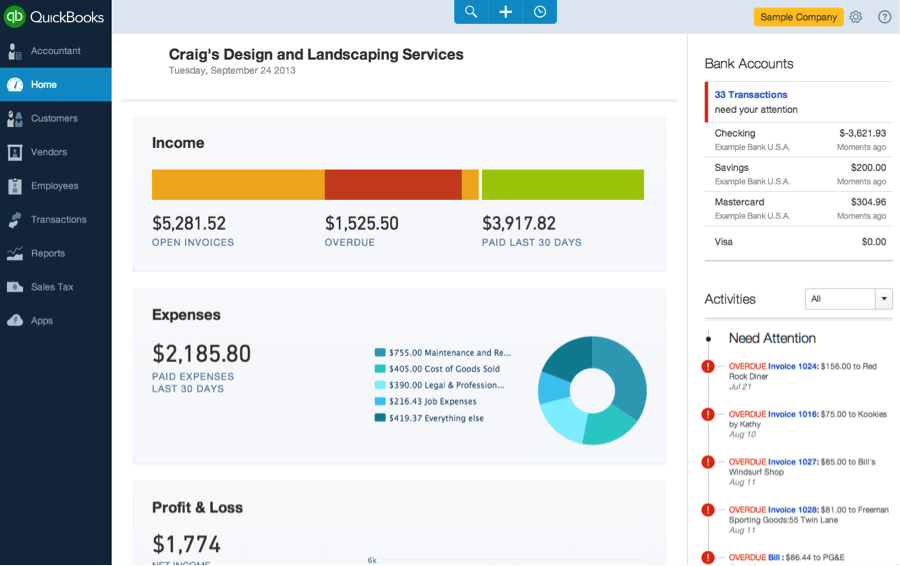 In business, it is difficult to manage large amounts of inventory and job costing. But, Quickbooks Desktop provides special features and advantages so that no such problems are faced by the users. You will find many features that QB Desktop provides but QB Online does not.
One thing you should keep in mind that whatever the features provided below are not supported in Quickbooks Pro. It is only supported in QB Premier and Enterprise.
Data Entry
It includes Price Levels.
Has the ability to create Invoices in Batch.
Provides Billing Rate Levels.
Job Costing
Progress Invoicing and billing features.
Has a Job Costing Module & Reports feature.
Includes Payroll job Costing and Labor Burden Costing.
Provides Mileage Tracking.
It can change orders on Estimates and also Markup Column.
Reporting
It has the Industry Specific Reporting feature.
Provides multiple Vendor Ship to Addresses.
Includes Business Planner, Forecasting, Balance Sheet by class.
Inventory
Offers the Average Cost Inventory Valuation Method.
Provides Set and Maintain Inventory Reorder Points.
Has features of Build Assembles or Manufacturing.
Includes Sales Orders and Unit of Measure.
Accounting
Has Backup and Restore feature.
Provides Client Data Review tools.
Includes QB Statement Writer.
It does not provide the facility to post to Additional AR/AP Accounts.
Generally, a higher number of reporting options are available to the user.
Pros & Cons of QuickBooks Desktop
| | |
| --- | --- |
| Pros | Cons |
| Strong features | Customer support |
| Traditional accounting | No remote access or mobile apps |
| Probably more secure | Expensive license structure |
| 200+ integrations | less automation than QBO |
QuickBooks Online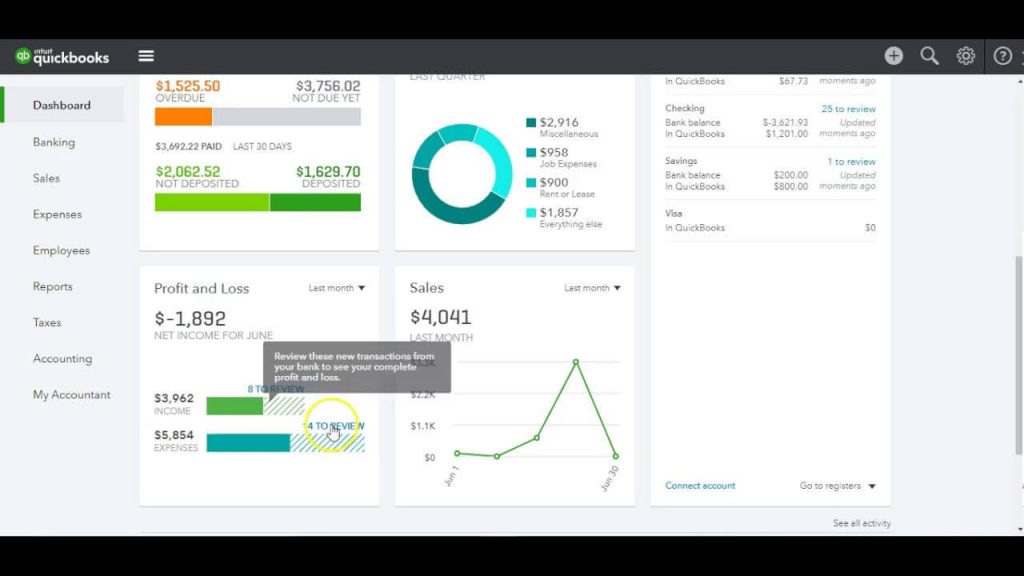 Moving further, let's find out the benefits of QB Online that cannot be found in Desktop. The best part about QB Online is that it provides free unlimited customer support and lower overhead cost.
Automatically schedule, send invoices and reports.
It is easy to attach documents, images, signatures and also more to transactions using the mobile device anywhere.
You can use Audit Log to review actions and easily track changes over time.
Provides automatic upgrade of the software.
Includes multiple budgets per fiscal year.
Has seamless integration with 3rd party apps.
You can use Management Reports to build a presentation.
Provides the facility of Auto-add to register and is implemented by Bank rules.
Pros & Cons of QuickBooks Online
| | |
| --- | --- |
| Pros | Cons |
| Cloud-based Service | No sales orders |
| Ease to use | More expensive than other SMB products |
| Monthly Pricing | Fewer features than Desktop |
| Powerful features | |
| Built-in lending | |
| 500+ integrations apps | |
QuickBooks Online vs Desktop Pricing
QuickBooks Online
QuickBooks Online comes up with five plans according to your business need, i.e. Simple Start, Essentials, Plus, Advanced, and Self-Employed. His all depends on your business particular accounting requirements, estimates, budgets, and nature of business. All editions enable you to track income and expenses, Catch and organize receipts with your smartphone; Accept invoices and payments from your smartphone, and run reports, such as your profit and loss statement and balance sheet.
Let's discuss the five plans and pricing for QuickBooks Online
Simple Start
Simple Start is the basic QuickBooks Online plan. It enables only a single user to run general reports, track revenue and expenses, bill and receive payments, track sales, and sales tax data, and catch and manage receipts. Users can also use this Simple Start plan to manage the tax reductions and possibly enhance savings at the time of tax as well as help you to manage the 1099 contractors and tracking mileage. You can get this by paying $12/month(for the first three months) and after three months you have to pay $25/month. This is the very cheaper plan available for small businesses that only require accounting but can manage without the features offered in the higher tiers.
Essentials
This Essentials plan provides access to up to three users to add a simple start plan (with the ability to produce more augmented reports) and the ability to track bill status, Record payment, From anywhere, create on-demand checks, And set up recurring payments.
The plan enables you to track employee hours and billable hours by customer or employee, as well as data integrated by QuickBooks to manage bills by an employee scheduling and time tracking app. The required plan is $ 20 per month for the first three months and $ 40 per month hereafter.
Plus
It is the most common QuickBooks online plan. It provides you many additional features and functions than an essential plan, the Plus plan has a maximum of five users and the ability to track project profitability and inventory. You can buy this plan with $ 35 per month (first three months) and after three months $ 70 per month.
Advanced
QuickBooks gives you many advanced options, including a dedicated account manager, on-demand online training and business analytics and insights, and also enable the opportunity to import and send batch invoices and the capability to automate workflows.
The scheme also allows for a maximum of 25 users and account usage can be customized by user role. The advanced plan introduces membership to QuickBooks Priority Circle that is $ 75/month for the first three months and $ 150/month after three months.
Self-Employed
As its name implies, the QuickBooks self-employed is specially designed for independent entrepreneurs or sole proprietaries who register a schedule C 1040 form while filing their tax. This also helps you to separate business & personal accounts and estimate quarterly taxes. The self-employed edition has the most reasonable plan with $ 7/ month(first three months) and $ 15/month after three months.
QuickBooks Desktop
A major difference when comparing QuickBooks Online vs Desktop is the fee structure. Unlike QuickBooks Online's monthly fee, you only have to purchase software for the QuickBooks desktop program once. While five plans are available to choose from online, the desktop version provides three options:
QuickBooks Desktop Pro 2020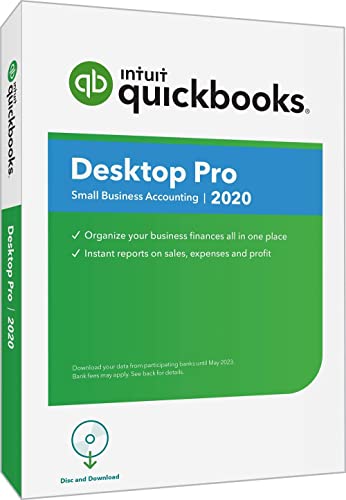 This software enables you to track the performance, income, and liabilities of your businesses, execute various tasks, such as importing data from a spreadsheet, Registering automated reporting (such as profit and loss), and paying 1099 contractors.
The latest version also offers the option to consolidate multiple invoices into a single email and an enhanced customer service experience with easy access to help content using automated customer payment reminders, product, and live expert advice. QuickBooks Desktop Pro 2020 is currently registered as $ 299.95 and you can install three computers.
QuickBooks Desktop Premier 2020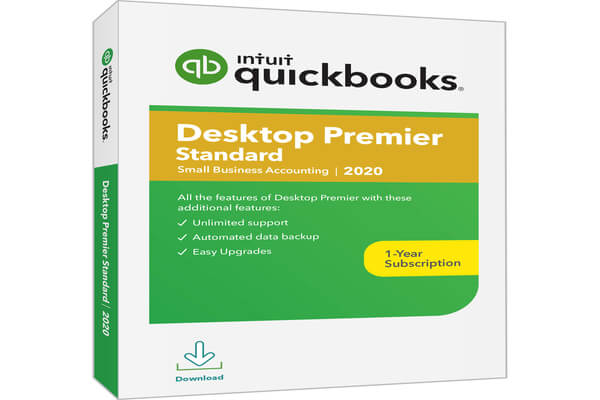 In addition to the features described in the low-cost desktop version, the plan also provides forecasting and industry-specific features that make it feasible to track profitability and run industry-specific reports at the client, project, or product level. QuickBooks Desktop Premier 2020 is available $ 499.95 and you can install up to five computers.
QuickBooks Desktop Enterprise 2020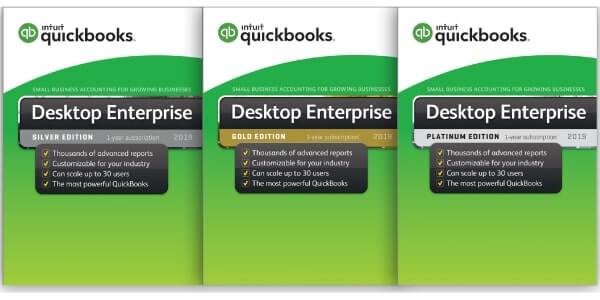 QuickBooks Enterprise 2020 provides you the enhanced features than pro and premier. With this version, you can install up to 30 computers. The Enterprise version is available in annual subscription and you can purchase with three Silver, Gold, and Platinum plan.
Silver: This version provides advanced reporting capabilities that can help users understand the main metrics like the cost of work, cost of completion, inventory valuation, and gross margin by item. You can purchase this plan at $ 1091.70/year(for the first year) and $ 1213/year and after that.
Gold: This version provides enhanced payroll functionality. This edition can help users to generate limitless paychecks, file payroll taxes, and generate W-2, among other common payroll requirements. You can purchase this plan at $ 1419.30/year for the first year and $ 1577 per year after that.
Platinum: The Platinum QuickBooks Enterprise software includes advanced inventory capabilities and more features in addition to advanced pricing features. You can purchase this plan at $1746/year for the first year and $1940 per year and after that.
QuickBooks Online vs Desktop Comparison Chart
| | | |
| --- | --- | --- |
| Features | QB Online | QB Desktop |
| Invoicing | ✓ | ✓ |
| Contact Management | ✓ | ✓ |
| Lead Management | ✘ | ✓ |
| Expense Tracking | ✓ | ✓ |
| Inventory | ✓ | ✓ |
| Project Management | ✓ | ✓ |
| Ease of Use | Good | Poor |
| Customer Support | Fair | Fair |
| Reviews & Complaints | Fair | Good |
| Integrations | Excellent | Good |
| Reports | 80 | 130 |
The Chief Differences Between QuickBooks Online & Desktop
After the discussion of QuickBooks Online vs desktop, Now tell us about the major differences between QuickBooks Online and Desktop that every small business owner should consider. Here we discuss the main differences between QuickBooks Desktop and QuickBooks Online:
Cloud-Based and Locally-Installed
The most generous difference between these two editions is that QBOnline is a cloud-based product and you need a good internet connection to work with this product, On the other hand, QB desktop is installed on the localhost, it can only access on your local host where you installed this product while QB Online you can access from anywhere. It signifies that the QuickBooks desktop does not need the Internet to work on it, and you cannot access the software remotely, for this you need to pay extra for hosting.
Security
As QB Online is cloud-based that's why Intuit takes care of security for you. While, QB Desktop is installed locally so you are responsible for taking those security measures yourself because the program has the potential to be more secure.
Pricing Structure
Another important differentiation is that QB Online has a monthly SaaS pricing structure, while QB Desktop follows the licensing structure. You can buy a license for QuickBooks Desktop for three years subscription or you can also pay for an annual subscription, but here is no option for monthly payment options.
Number Of Users Allotted
QuickBooks Online enables you to with max 25 users that all depend on your pricing plan or your requirement and you can also have an infinite number of time-tracking only users. 
QuickBooks Desktop Desktop Pro costs an additional user license of $ 299 each, which is a bit static, and the software relies on a maximum of three users. QuickBooks Desktop Premier caps at five users and QB Desktop Enterprise at 30 users (both also require stator costs for additional users). All these QuickBooks products provide strong user permissions.
Feature Depth
As we already discussed above and analyze QuickBooks Online and Desktop almost have the same features but the features of QuickBooks Desktop are usually more advanced.
Automation
No doubt QuickBooks Online offers you more automation than the QB desktop,  and it supports the business owners to maintain their books more efficiently and quickly – and all of your information (such as bank or credit card data) due to QBO being cloud-based ) Sync in real-time.
QuickBooks Online vs Desktop: What's your choice?
Well, we can help you out with that. According to me, the easiest way to make a right choice between them is you need to first look at the features that QB Desktop has and QB Online doesn't and then ask yourself to make a right decision:
Is the organization focused on the services or on the inventory?
You need to ask yourself whether you need flexibility and mobility of access from any location, or the comfort of access in a stable workplace, such as the main office?
What would you prefer user-friendly software with simpler operations, or a bit more complex?
These are some questions, after answering them you will get a better idea of which software would work best for you and your company.
Note: You need to remember one thing that Intuit is investing more in their mobile products as compared to their desktop products. That's the reason their online products will only get better and better. Generally, online software is better in various ways.
It includes your own communication with your bookkeeper or accountant and also provides internal communication.
Although we know it's not an easy task to answer. But we would suggest to you that always consult with your bookkeeper or accountant before deciding.
Need more help on this topic or any query related Accounting and Bookkeeping , contact to our QuickBooks Support toll-free +1-855-441-4417.
QuickBooks Online vs Desktop
QuickBooks Online
QuickBooks Desktop
Summary
QuickBooks Desktop is best for product-based business & QuickBooks Online is best for Service-based business