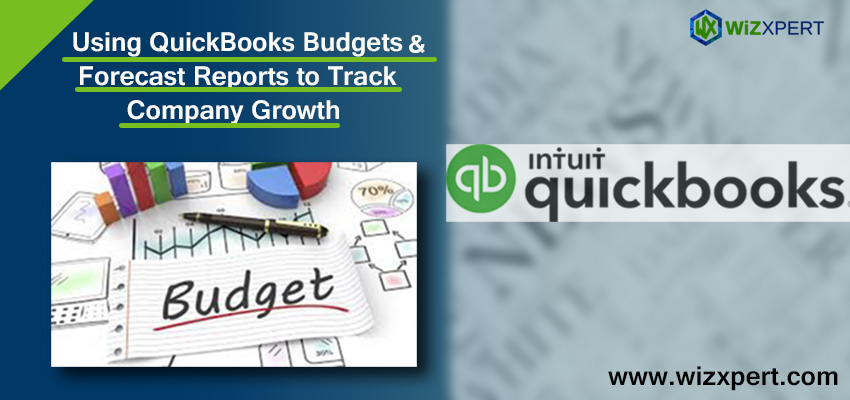 Do you want to know why it is most important to track Company growth of how well you are performing? QuickBooks Budgets and Forecast Reports help you to see, how well your company is performing. And also you can compare your company actual revenues and expenses to your company's budget amounts.
With the help of these reports, you can identify cost savings opportunities. You will also know the possibilities for expanding revenue sources. Errors or excluded for incorrect accounting entries can be identified with these reports.
Keep reading this blog to learn in detail about a list of QuickBooks Budgets and Forecast Reports 
Hope this will help. In addition to this, you may talk with our QuickBooks Enterprise support team.
Read also: How to Create & Delete Budget in QuickBooks Desktop?
QuickBooks Budgets and Forecast Reports 
QuickBooks Budget
It gives you information about your company budget revenues as well as expenses.
Budget Overview

: It gives you information about your budgeted revenues and expenses.

Budgets vs. Actual: Forecasts Report helps you to compare your company actual profit and costs to your company's budgeted amounts. In addition to this also provide your deviation so you may know whether you are over or under budget.
Profit and Loss Budget Performance: It customizes report of profit and loss is similar to the budget vs. Actual Report. Except that the actual revenues, expenses are compared to the budget amounts for the current month and current year.
QuickBooks Forecasting
QuickBooks Forecasting provides you reports. That assist you with business's projections of future revenues and expenses.
Forecasting Overview: Here you have to select the time period. It will provide the company's monthly forecasted income and cost for selected time.
Forecast vs. Actual: It is the Report gives you the budget-to-actual ventures and expenses. Else, account balances compared to the forecasted or projected amounts.
More QuickBooks Reports
It is an accounting software for small and medium-sized business. QuickBooks has a comprehensive suite of accounting and financial reports to meet your reporting needs. There are various types of reporting such as:
Company and Financial Reports: It tells you how your company is doing financially.
Customer and Receivable Reports: It tells you how much your buyer for owe you.
Sales Reports: It gives you information about sales reps, sales orders, and pending sales.
Jobs, Time & Mileage Reports: It tells you about your job estimates, including time, the amount spent, and mileage for each job.
Vendor & Payable Reports: It shows you how much money your company owes to its vendors.
Purchase Reports and Inventory Reports: It gives you information about your company's purchases and its open purchase orders, including inventory value, stock, and work-in-progress.
Employees & Payroll Reports: It shows you information about your employees and payroll expenses.
Banking Reports: It is a another report that gives you information about your banking transactions.
Accountant & Taxes Reports: It gives you information about your basic accounting reports. It also provide the information needed to prepare your income tax return and need to do payroll tax.
Lists Reports: In conclusion, this report shows your phone, contact, and customer lists that you will find useful.
Looking for support and help? Talk to our QuickBooks customer service team. Dial +1-855-441-4417 to start your conversation.

In QuickBooks these reports can be customized to build your own reports. Most probably the small business owners will never feel the requirement to customize the reports. As there are enough pre-build reports in Quickbooks to match their accounting and financial reporting needs.

How to Export Your Financial Forecast Reports.

Finally, after setting up the Forecasting in your QB desktop. You are now ready to export these reports in excel. Excel can add further scenarios and for combining the another month that cross over different years. Therefore it will help you further to analyse your business growth.
Related Articles: