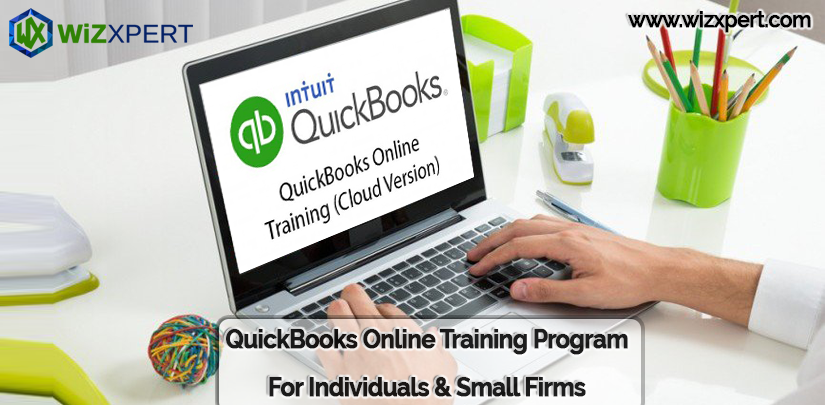 The training program provides the knowledge of how to create accounts, organize records, record transactions, reconcile accounts, and these core software skills help you can manage a small business. QBO training program gives the proper knowledge of their amazing software program.
QuickBooks Online Training Program:
Intuit is the most popular software company which develops the financial software tool for small and medium-sized business. So, with the help of this software tool, you can manage all your financial records and data in one software tool.
If you haven't any deep knowledge about this software then you don't worry. We provide a training programme for QuickBooks users where they can learn and acquire knowledge for this amazing software.
Purpose of QuickBooks Training for individuals and small businesses
QuickBooks is equipped with so many features from which business owners can easily fulfill his business goals. And the training programme is provided to owners who are running a small business and professional accountants.
The training programme is actively being used by millions of small and medium-sized businesses owners and individuals.
A training programme will help users to learn and understand the accounting software product. And use it more effectively in their daily business operations.
The primary goal of the QuickBooks Online Training programme is to provide individuals who own or manage small businesses, with comprehensive sessions through which an individual can not only perform activities. But help you to solve problems as well.
The QuickBooks Online Tutorial is conducted by the QuickBooks experts. They are certified professionals and have many years of expertise in the accounting software product.
What will you learn in Intuit QuickBooks Online Training Course?
There is so much to learn and explore in training course. The experts will teach you very basics to the advanced uses of QuickBooks that will allow you to make the best use of the accounting product tool in your business.
Learning QuickBooks is really not a difficult task. The QuickBooks training course focuses on simplifying every scope of the training programme that is catered to business individuals. This gradually helps build confidence in individuals. So, you can boost your business with the knowledge and skills that you get from learning QB during the training.
A comprehensive study of QuickBooks Online
The QuickBooks programme provides online courses, covering all the features and functions that a user can easily do with the QuickBooks Online business accounting tool.
This includes working effectively with reports, financial accounting, carrying out multiple operations, recuperate data, link bank, and credit or debit card account, reconcile banking statements, prepare tax, etc.
How Learn to fix problems in QuickBooks Online?
The training course is devised to help you learn the possibilities of experiencing problems when using the QuickBooks accounting tool for your business.
For instance, if you encounter a problem when performing a certain task like when linking a credit or debit card account with QuickBooks. You will be able to find the cause of the problem and then easily diagnose and rectify the problem. You will be able to do this without the need for external help.
Every training programme is led by qualified instructors who have several years of experience in the product. So, you can easily depend on these qualified instructors and learn about Quickbooks.
Live Webinar
For people who might not have heard about the webinar, it is an online video conferencing service. It's like having a group of people sitting together and attending a conference.
The only difference with this service is that it is totally online. This also includes web seminars, where individuals and groups collaborate on a particular session that is held online.
Video resources
The video resources contain descriptions of all the features and functionalities of QuickBooks, which are easily available to business owners to learn.
It's also pretty easy and convenient to learn about QuickBooks from their training videos.
How to enroll yourself in the Online Training Course?
Any individual who uses QuickBooks Online can enroll for the training programme. It is an opportunity for the individuals which they can achieve their business goals without putting much effort. For enrolling yourself in the Online Training simply contact the QuickBooks customer support center on their toll-free phone number. You will be provided with the details of the training programme.
Additionally, this is a self-paced learning programme. You can learn each session that fits your schedule. So that your work does not get hampered. Select your convenient schedule and work alongside.
Access the QuickBooks community resources online, where you will find plenty of information. And also the solutions that will help you stay up-to-date.
For more Information, Read Intuit Education Program
If you have further questions about the QuickBooks Online Training Course, you may contact the QuickBooks help-desk +1-855-441-4417 toll-free any time anywhere in all over the USA. They are available round the clock to answer your questions and provide suggestions, depending on your situation.