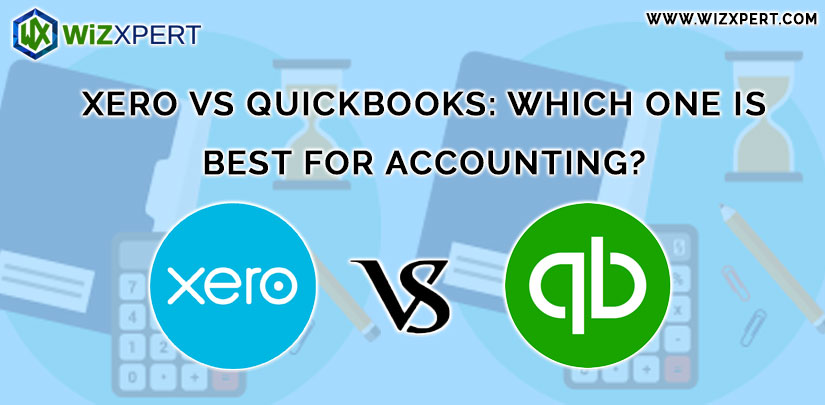 If you want to choose between Xero and QuickBooks then you must need to know the difference between them. According to a monopoly, only one ruler rules over. Here the ruler is QuickBooks. As we know that every ruler has some contender that tries to defeats others.
Here, Xero comes as a contender for QuickBooks. Xero has its own policies and QuickBooks has their own. Now, how can you decide which one is best for your business? Here we are going to discuss both the contender i.e. Xero vs QuickBooks. This discussion will help you more to make a better decision.
QuickBooks vs Xero
| | | |
| --- | --- | --- |
| Features | QuickBooks Simple Start planfrom £12 £5/mo* for first 6 months | Xero |
| Unlimited invoices | ✅ | Standard (from £24/month) |
| Unlimited bills | ✅ | Standard (from £24/month) |
| Track expenses | ✅ | Extra £2.50/month/user |
| Unlimited bank reconcilliations | ✅ | Extra £3/month for most banks |
| VAT SmartScan™ | ✅ | Not available |
| Free telephone support | ✅ | Not available |
| Multi-currency handling | Essential plan (from £18/month) | Premium (from £30/month) |
| Mobile App (iOS)(June 2019) | Rated 4.7/5 with 12,500 reviews | Rated 2.6/5 with 112 reviews |
| Mobile App (Android)(June 2019) | Rated 4.3/5 with 28,500 reviews | Rated 3.5/5 with 2,900 reviews |
QuickBooks Desktop :
It was created in 1992. It offers a lot of incredible features like positive customer reviews, accounting tools, good integrations, and most extensive features. For major information, You can focus on QuickBooks Desktop 2018. You can also read 4 great reasons to move to QuickBooks Desktop Pro, Plus, Premier. As per some difficulties, some user can't decide that which is best for help and which is the best one to choose i.e. QuickBooks Pro Vs. Premier.
Xero:
It is cloud-based and robust accounting software. In terms of capability and popularity, Xero rivals QuickBooks. It comes around 2006 and provides amazing customer service, access for unlimited users, full-featured mobile apps, and an impressive feature selection.
Now, here is a question that who is on top?
To know the answer and to choose the better one we analyze each minor and major part of both the Contender. Here we are going to discuss all the possible comparisons like features, pricing, customer experience, reputation and many more, that will help to decide which one is best and suitable for your small business according to your needs.
Let's start with Accounting Capability:(Ruler- QuickBooks Pro)
If we talk about Accounting capability QB defeated Xero because of an excellent reputation and when it came into existence with capabilities of QB Pro, no one can beat. It offers a secure chart of accounts, fixed asset management, journal entries, hundreds of reports, etc. There are many benefits of using QuickBooks Pro and many reasons why to choose QuickBooks Pro.
As we know that every software has some common error and with QB Pro, it provides all the services to resolve the errors related to QuickBooks Pro (Most common Errors and troubleshooting). An updated version of QB Pro is New QuickBooks Pro 2018.
Here, these offers don't lead to less competition because Xero also offers almost the same accounting features with a slightly less developed scale.
Feature:(Ruler- QuickBooks Pro)
According to the features, QuickBooks Pro win and Xero lose due to some factors. In detail, Xero has all the feature as well as QuickBooks Pro such as:
Expense tracking

Fixed Asset Management

Depreciation

Contact Management

Accounts Payable

Reports

Tracking categories

Tax support and
Except for some features which are extra in QuickBooks Pro i.e.
Project management

To-do list

Calendar
In an accounting feature, QuickBooks Pro is unbeatable unless you have not completed an Enterprise Resource Planning solution(ERPs).
Pricing:(Both are Ruler)
Both QuickBooks Pro and Xero offers different pricing structure. Now if we talk about QuickBooks Pro, the cost for a single user is $299.95 which is logically installed software. You have to download software for your computer when you purchase QuickBooks Pro. The license is for three years.
Payroll is an additional $39 per month, phone support is $ 89 per 3-months and live bank feeds are $10-$15 per month. With QuickBooks Pro, you can also add services or inventory items.
As we know that Xero is a cloud-based software that offers five pricing plans ranging from $9-$180 per month.
It's very hard to make a conclusion about both the contenders related to pricing because of variation. For example, QuickBooks is for three years and you use it without additional users. This leads to saving some money. However, the extra cost of QuickBooks Pro adds up quickly.
Now if you need unlimited users, live bank feeds, payroll, and strong customer support, then Xero is a better option. This is the reason for the tie Between Xero VS QuickBooks.
For all types of business i.e. small or mid-to-large sized businesses, both (QB Pro and Xero) contender are best.
Hardware and software Requirements:( Ruler-Xero)
Due to cloud-based, it is compatible with every device that can access the internet through a browser such as:
Google Chrome

Internet Explorer 11

Microsoft Edge

Mozilla Firefox

Safari 8+
Now, the QuickBooks Pro is locally-installed software, due to this it has specific hardware requirement and it is compatible with Windows 7,8.1,10, Windows Vista, Windows Server 2003(SP2), 2008. 2008(R2), 2011 and 2012.
Here Xero wins because of cloud-based and QB pro lose because it is much more limited.
User & Permissions:(Ruler-Xero)
Xero is best for multi-user because it provides an unlimited user in its pricing plan and some important user permission available in cloud-based accounting.
QB Pro is for a single user as per license and it charges an additional cost for the additional user i.e. $250 each.
Now you can choose which one is better on the basis of Users and permission.
Ease Of Use:(Ruler-Xero)
Again Xero is a winner. It is very simple to use and especially for those users who don't know much more about accounting. Both contenders have steep learning curves while Xero is very simple to use.
Additionally, Xero has better service and comprehensive help center that that help the customer to make an efficient and simple use of functions and features of the software.
Mobile apps:(Ruler-Xero)
As we know that the mobile app is not offered by QB Pro but Quickbooks online provide some mobile apps for user comfort. But here, Xero is the winner because it offers mobile apps for Android as well as iPhone. There are some users who are not happy with the app due to its limited and buggy problem. But there is more user who believes in "something better than nothing."
Customer Service & Support:(Ruler-Xero)
Xero provides effective and incredible customer support. It offers efficient information to the customers. The main advantage is a comprehensive help center, software training, and small business guides, where representatives are well-informed and prompt. Due to these Xero is the winner here.
On the other hand, Intuit provides Customer support. Here the problem is, a user can't connect with experts due to the large number of customers who are already concerned with QuickBooks ProAdvisor.
Negative Reviews & Complaints:(Ruler-QuickBooks Pro)
As we know that everything has two faces negative as well as positive here QuickBooks have some negative reviews and complaints due to the problem faced by the users. But it also has many advantages that make it better form others. It has fewer reviews i.e. 1/5 stars. The common problem is the steep learning curve, forced upgrades, and customer service.
Positive Reviews & testimonials:(Ruler-Xero)
Xero has more positive reviews i.e. 4.4/5 stars and 4.3/5 Stars on GetApp and G2Crowd respectively. While QuickBooks Pro has 4.1/5 Stars. Hance at this moment the Xero is a winner.
Integrations:(Ruler-Xero)
Here, 500 integrations available for Xero, and 115 integration available for QuickBooks Pro. Xero offers built-in live bank feeds while QuickBooks charges extra cost i.e. $10-$15 per month. Now if you need integration you should go with Xero.
Security:(Ruler-Xero)
If we talk about QuickBooks Pro, it is locally installed software. In this software, it does not have built-in security. You have to pay extra charges for additional security.
However, QB Pro has potentially more secure with respect to cloud-based software. This can be possible if you know how to maximize your data security.
Now, we know that Xero is cloud-based software, which has its built-in security. Due to its cloud-based technique, it has some strongest security precautions out there.
At last, the overall ruler is Intuit QuickBooks: Winner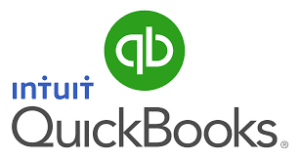 Now, we have discussed all possible reason and we found that Intuit QB win. If you have a question How? Then your answer is, whenever we talk about accounting software it is QuickBooks Pro. This accounting software is not beatable because of its features and account capability. You can also read to know when to choose QuickBooks accounting and why you need an accounting service for small businesses. There are many advantages to using accounting software. You may read QuickBooks a specialized accounting Software to know more things about it.
QB Pro has some developed accounting tool which offers incredible features and each feature are mostly and highly developed. With the help of the steep learning curve, the user interface and navigation is very easy. QuickBooks customer support leads to clear the confusion about Xero VS QuickBooks Pro. If this happens the software become an ideal solution for small as well as large size business with only a few users and big needs for complex accounting.
You can also get information about steps to register or to activate QuickBooks Desktop here.
Now, With Xero, it is a cloud-based software which is a robust accounting that has an unlimited user, positive customer reviews, complex features, and great customer support. Although Xero didn't win. The main motive to named it " Best accounting Software for larger business" is because it is ideal for large-sized business and grow with their company. As Xero is easier to learn and advantages of cloud-based software.
Finally, we have a winner that is QB Pro which has much better features and capability. You can also read Intuit Pro-Series Professional Tax Software Update 2018 to know more about its new features. This not means that Xero is not useful to you. Here we provide all the information related to both the contender. Now you have to decide that you will go with the Accounting feature i.e. more important for you or you will choose Xero. The choice is yours.
Xero vs QuickBooks
Xero
QuickBooks
Summary
Xero and QuickBooks both are the accounting software.