Seeking new tips with QuickBooks Online is just as exciting as seeing the money you saved when using it. For you to seek tricks that simplify and streamline the work for you, it is best to seek help from the experts. If not, we have done all the work for you.
Here, we have come up with several QuickBooks Online tips and tricks that you should know while using QuickBooks Online.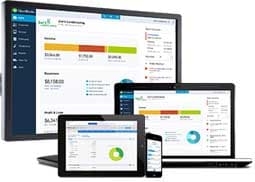 QuickBooks Online tips and tricks for beginners
1. Save time with attachments
Kiara, who works with an online portal where you can pay to have paper written services, says that if you have been overlooking all along, attachment is the hack. Usually, the clients send out W-9s to contractors. It can be attached directly to the vendor record in the QuickBook. This makes life a lot easier.
As attachments, you can even upload credit card or bank statements in your attachment folder. Once that's done, the month-ends and year ends would go a lot faster. You'll have the documents in the formal reconciliation where both you and your accountants can access it. You should decide the naming convention, such as the name of the bank/DD/MM/YY. It would help in easier identification.
2. Automate emails for financial statements, sales, and invoices
Jiah, who offers online assignment help Melbourne, says that when it is all automated, things get easier. You should set up a group of reports to be automatically emailed to you. For instance, you can have a collection report or a sales report and get it emailed every week to stay on top of the open invoices. You can also schedule your financial statements and have them emailed on a monthly basis.
Moreover, you can schedule recurring invoices and have them directly mailed to you as per the stated schedule. In case you are using the QuickBooks payments, the customers can make payments online, and the money so paid along with the fees will be recorded automatically in the QuickBooks. As a result of this, you can automate the entire sales process easily.  
3. Via sales center create a cash receipt journal
Maira, who offers online assignment help services, says that having a cash receipts journal can help you review the money that you have received for a stated time period. The fact that it can all be done from the sales center without any modification in the report is extremely convenient for the users. In the sales transaction list, you should maintain a list or a journal of the cash receipts. You can do this by clicking on the filter drop-down list, and select the money received option and change the date.
4. Know the shortcuts
When you use navigation hacks, such as tabbed browsing for the multiple windows, open in Google chrome, keyboard shortcuts, and a bookmark bar, all of which saves time. Need a cheat sheet? You can check some keyboard shortcuts and then use the same within QuickBooks.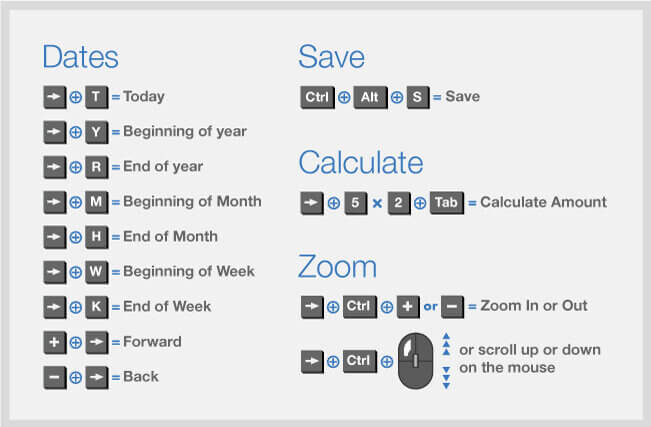 5. Bank on the bank rules
Riya, who offers the best digital marketing course online, says that obligating with the bank rules helps save a lot of time. Further, you can set up bank rules for common expenses such as regular suppliers or vendors, utility payments, etc. Further, when you set up the bank rule to auto add, you don't have to review it.
6. Keep a tab on time inside the QBO
Has time tracking got you down? Fret no more. Inside the QBO, it is easy for you to review and approve the employee time. So, it is easier for you to export the time from your site to QuickBooks. With seamless integration, it is easier to approve multiple timesheets all at once.
It also makes it easier for you to create multiple timesheets inside QBO. Further, this integration works mutually. So, every change you make will be in sync with your sheet. As a result, you can easily approve and manage the employee timesheets, create invoices, run payrolls all with ease directly via your QuickBooks account.
7. Customize Your QuickBook's Layout
Newer versions of QuickBooks have a various user interface that is more customizable than prior versions. But, if you are enjoying using an older version and need to recreate that design or you just want to make an adjustment, all you have followed this step: First, go to the Edit, and look for the Preferences and choose Desktop View.
8. Merging Similar Accounts
Sometimes, you may find that your QuickBooks file is linked to many different accounts. This occurs when accounts are created by different employees for different tasks or when multiple customer accounts are created incorrectly.
The merging is the best option to make your final accounts easier. This can be finished by choosing an account name, later passing to another account for a merging. Right-click and then paste and name of the account you want to merge all. When you choose Save, QuickBooks prompt on the screen if you need to merge the accounts. Choose to Yes.
Hopefully, these eight QuickBooks Online tips and tricks will help you in the long run. But if you still have any issue and query, please feel free to reach our Intuit certified ProAdvisor and get Instant solutions for your Query. Dail toll-free +1-844-541-8444.