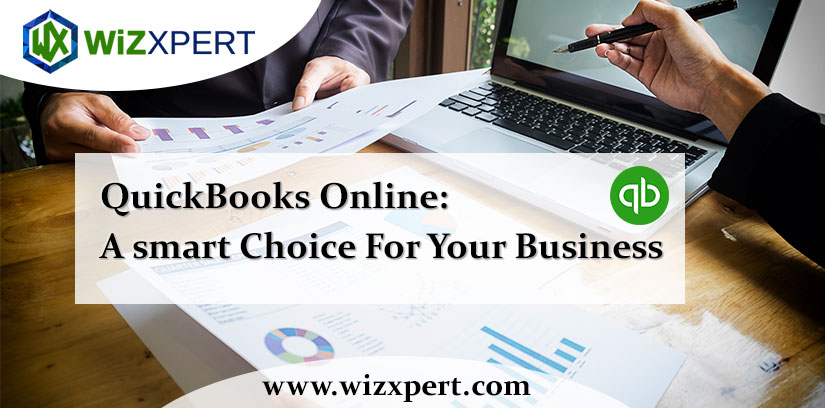 The new generation QuickBooks Online accounting software is here to fit all your business needs and make your accounting easy. It's probably the easiest way to handle your entire business and you save both time and effort. Wherever you go, it's easy to keep track of your sales and expenses, accept payments, pay your employees and even more. Everything that you do in QBO is synced between your desktop, laptop, smartphone, and tablet. Hence, this makes you stay up-to-date in your professional life.
QuickBooks Online is cloud-based financial management software. It's designed for small, medium and growing businesses to slash the time that you spend on managing your business finances by helping you with tasks such as:
Managing your customers and suppliers

Monitoring your tax and making tax return much easier

Planning ahead and budgeting
Being a true cloud software, there is no need of using any other software. You can access QuickBooks from any internet browser such as Internet Explorer, Microsoft Edge, Google Chrome, Mozilla Firefox and Apple Safari on any computer, be it a Microsoft Windows PC or Apple Mac or even a web-enabled device such as a smartphone or tablet.
Make Your Accounting Easy with These Features
You can access QuickBooks Online on the internet from anywhere. You can also access key features from any smartphone or tablet. With QB Online you can:
Track income and expenses and see how much money you are making

Send and track invoices

Download and automatically organize bank and credit card transactions

Print checks and record transactions

Import data from MS Excel or QuickBooks Desktop

Automatically backup your data online

Strong security measures so that only you can access your data

Access your data from a smartphone or tablet

Take snapshots of receipts so that you are ready at the time of tax

Invite up to two accountants to access your data

Integrate will available applications
System requirements For QuickBooks Online accounting software:
Operating system: Microsoft Windows 7 (x86/x64) or later, Apple Mac 10.5 or later, Apple iOS 7 or later and Android.

A high-speed internet connection (Wireless or Ethernet/LAN).

Supported browsers: Google Chrome, Internet Explorer, Microsoft Edge, Mozilla Firefox and Apple Safari.

QuickBooks online edition mobile application works with Apple iPhone, Apple iPad, Google Android, and Tablets. However, not all features are available on mobile devices.
Get Technical Support for QuickBooks Online From World's most trusted platform.
With the new generation online version, now you can work efficiently. Our wide range of services include support accounting, bookkeeping, setup, and installation, consulting, tax, financial planning and computer consulting.
QuickBooks Online technical support has a range of included options, from in-software help to extensive knowledge base. Our friendly and knowledgeable technical support team is here to help you along the way.
Get QuickBooks technical support and customer support service for the online accounting software. We provide excellent customer support and technical help for QuickBooks. No matter how critical your issue is, we ensure that it gets completely resolved. Dial our QuickBooks Online customer service phone number +1-855-441-4417 And forget all your QuickBooks issues and feel the way our experts assist you.
Get expert advice on issues related to your QuickBooks Online accounting software application. Some users may face problems resolving their bank error codes. QuickBooks Online support contact is a medium for you to get the resolution to all your problems. Get support and fix services for checking expenses and bank transactions. Dial QuickBooks Online Support phone number and talk to a certified QuickBooks ProAdviser today to know more.
Why QuickBooks Online?
Competitively Priced
QuickBooks Online is competitively estimated, with five service tiers designed to accommodate the needs of various business types. The organization gives you the choice of either a 30 days free trial or a 50 percent discount on your membership for three months. In case, If you want to try out the software without forfeiting the discount, you can test-drive the demo account on the company's website.
The Self-Employed plan is the most basic and expenses of $10 per month. Designed for independent contractors and consultants, it enables you to track mileage, income, and cost, make invoices, accept installments, and run basic reports. This is the only plan that can't be upgraded to a higher level, requiring you rather set up a new account.
The Simple Start plan supports a single user and expenses$20 per month. Like the Self-Employed arrangement, it enables you to track income and expenses, create invoices, accept payments and run basic reports. However, you can also send assessments, and it tracks sales and sales tax, but it does not track mileage.
The Essentials plan supports up to three users and costs $35 per month. It includes the features of the previous arrangement, along with bill management and time tracking.
The Advanced arrangement underpins at least 10 clients (up to 25 clients) and expenses $150 every month. In contrast to different plans, there is definitely not a free trial option with this plan. In addition to the features included in the Plus plan, you get Smart Reporting powered by Fathom, five online QuickBooks classes to prepare your team and premium customer support. You're also assigned a dedicated customer success manager.
Visit our QuickBooks Community in order to get advise from other business owners. Ask your queries if you are unable to find it there.