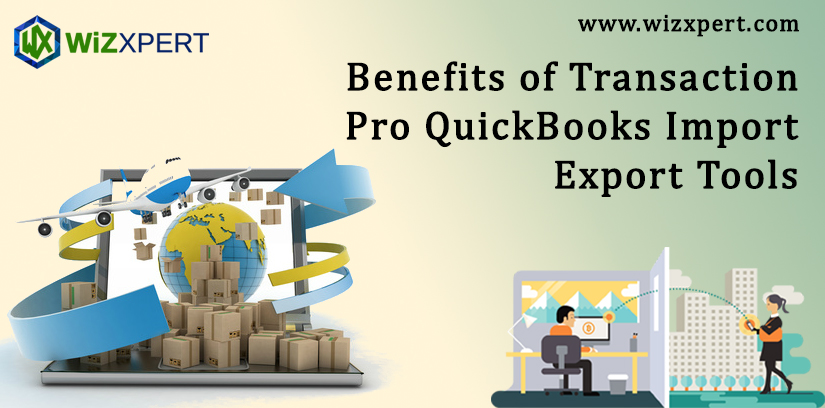 Do you know the key benefits of transaction pro and how it works with QuickBooks? Well here in this article, we are going to discuss the key benefits of transaction pro and also how it works with QuickBooks. Transaction pro helps you to import and export transactions from or into Excel or CSV file with QuickBooks. This tool makes your import or export process very easy with QuickBooks. Here are some key benefits of transaction pro:
Key Features of Transaction Pro
Easy To Use: Every person wants to get every job done without any trouble and in a quick way. Transaction Pro designed for ease of use. This is a tool design by business people for a business purpose. And you know that a business person understands the value of time in a better way. While using it you don't need to face a long learning curve. As I already told you it is very easy to use.
Work fast Fast: Transaction Pro utilizes the latest Intuit API's to assure the fastest possible uploads. it works in a professional way to make sure that you are getting the maximum performance when using this tools. Now with it's latest version it comes with new features and more valuable products.
Very Trusted: If you don't know then let me tell you that Transaction pro is a very trusted tool/process for data import and export. Since 2005 to Present It became a very trusted Brand for data imports and exports for QuickBooks. No-one wants to take the risk of their critical account data to imitators.
How it works with QuickBooks
Since 2005, Transaction pro holds a big trust and makes your data import/export including transaction and lists with QuickBooks using Excel/ CSV file. Transaction pro is a very simple and powerful process to exchange external data with QuickBooks. You can use it without face any long learning curve. It is very easy to use.
Conclusion
Transaction Pro has been the trusted name in data import from last 13 years in all over the world. Transaction pro is the best export and deletes tools work with QuickBooks. It is very easy to import and export transactions and lists between QuickBooks and Excel or CSV files. And Also it makes a very fast and quick way to do your task.
In a simple way, this the best tool you got for your data import or export with QuickBooks and excel or CSV files. It will save you hours of time and relieve you the burden of manually entering transactions into QuickBooks.
Now one more thing, you know that your data is error free Because we validate your import file to be sure everything is correct. You just have to simply drag and drop your import file, map the fields and your data will be imported in minutes.
We hope that you understand the key features of transaction pro with QuickBooks. If you want any further discussion related to this topic you can talk to our certified ProAdvisors. In order to get help, you can visit our QuickBooks help page or dial our toll-free number +1-855-441-4417 and get instant help anywhere anytime in all over the USA.
Thanks for visiting us. You are always welcome here to visit us anytime you if you have any other queries or need any help related to QuickBooks.