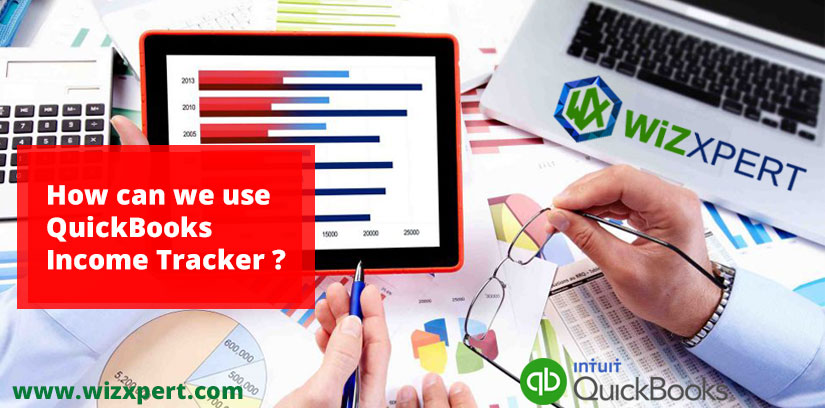 QuickBooks is a platform for storing data of all essential resources of a company. Income Tracker is one of the important contents of this application.
We can get information in many individual parts as open invoices, trial balance, and profit & loss. It provides a very convenient way of getting commercial information of a company. Or organization with the help of QuickBooks reports. Moreover, it helps us to get information in sectors. And in the results of that, we get a precise set of information that is compatible to be understood.
Precaution: Sometimes it's not that easy to understand and explore typical commercial data like trial balance. But, you should be checking and analyzing it periodically once in a month. Or at least in a quarter, even we help you do that in a very easy way.
In lack of time, everybody wants to access the needful information in an adequate period of time and also in a precise manner. That's where you need a platform like QuickBooks Income Tracker, more than giving just a piece of information. It also helps you to access in a decent way.
1. The appearance of QuickBooks Income Tracker :
When we first open it, we get a page where all the information we see, in a systematic manner. It consists of all important components which are needed to access useful information about the company's financial and commercial structure.
The page is divided into six horizontal bars. Each of the bars consists of some individual types of information about transactions.
All those six bars are described below:
Estimates: This tab consists of a pre-articulated estimation of sales, which is not converted into sales yet.
Sales Orders: This tab consists of sales to be done.
Time and expenses: The total estimated time for completion of that particular task is stored in this tab. As well as it consists overview of total expenses.
Open invoices: It consists of the complete collection of dues or owed funds.
Overdue: This tab consists of information on dues whose last dates of execution have been passed.
Paid last 30 days: It consists of information on dues that had been done within 30 days.
2. Updation in appeared data:
When we click on any particular bar it comes onto a page where it represents a relevant piece of information. Forgoing back to data viewed at first we'll have to click on Clear/Show. All tab on the top right side of the screen.
We can also create a user-defined data subset in QuickBooks as follows:
Customer: Jobs
Type
Status
Date
We do have the feature of modifying the user-defined data subset as well.
3. Performing different actions on data and its view:
We can perform multiple actions on different contents and parts of data appeared. For example: for the Sales Orders tab we can do tasks as Convert to invoice, Print Row or Email Row. In order to perform the action, many such options are also available for an invoice as Receive Payment, Print Row or Email Row.
QuickBooks provides a customized set of features for users to interact with their own data in a compatible way. You can ask for help, you will get assistance for sure with your issues. Dial our toll-free QuickBooks help number +1-855-441-4417 and get instant help from a certified QuickBooks ProAdvisor.
Thanks for visiting us!
QuickBooks Income Tracker
Track Time & Expenses
Summary
Income Tracker is a very convenient way of getting commercial information of a company. Or organization with the help of QuickBooks reports.