Accounting is just as important as other operations of the business and good accounting software is more important than it. It must have the quality of user-friendliness, identify and resolve errors, and data protection. QuickBooks includes all such qualities and many more automatic features. In this article, we will discuss why should you choose QuickBooks for small business and what are its versions available. Read the article till the end and get your query resolved. Meanwhile, if you need instant support from an expert, call our QuickBooks ProAdvisor by dialing our toll-free number +1-844-405-0904.
Every business is unique, whether it is small or big. Depending on their needs, they require different solutions and accounting software that fits their business. Even, one solution can't work for the same industry type. So, QuickBooks provides a range of products, that you can choose from according to your business needs.
QuickBooks is the most popular accounting software for small-sized businesses. It is used to keep records and track the financial health of the business. It can also be used to generate month or year-end reports to prepare for quarterly or annual taxes.
Why is QuickBooks Good for Small Businesses
QuickBooks is the best choice for small-sized businesses because it has an array of features that make sending invoices and managing accounts easy. Apart from this, it serves various features to users that make their work easy and saves time. Let's briefly talk about how QuickBooks serves small businesses.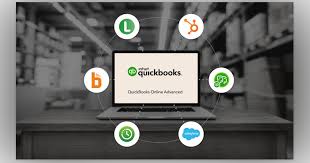 Simplify Accounting
QuickBooks made it easy to keep records and track your business operations. In this, you can track from simple income and expenses to powerful cash flow management. Here's how it make accounting easy.
Job costing: It shows clear reports which help you to analyze if your income exceeds your costs. You can check project-wise profit, to make smarter business decisions.
Expenses: You just need to connect bank accounts, credit cards, PayPal, Square, or more. QuickBooks automatically imports and categorizes all of your expenses.
Create custom invoices and get real-time alerts: With the custom invoices, you can personalize the invoice template in your own way by adding a logo and colors. It shows the details when it is viewed and notifies when it's paid. Get paid fast by sending them to customers directly from QuickBooks.
Manage bills: Organize, track, and manage your bills so you always pay on time. The bills dashboard shows you what, when, and to who you owe. Even when you make a partial payment, it tracks what is still due and when. so you don't need to remember or keeps record manually.
Inventory tracking: With QuickBooks, keep track of every product you buy and sell or what's on order. Get real-time updates when the stock is low and time to reorder. Once the stock arrives, QuickBooks converts the purchase order into a bill.
Create and file 1099 for contractors: You can send, track, and file 1099 forms for your independent contractors directly from QuickBooks. It tracks the payments made to contractors and creates ready-to-send 1099 forms at tax times.
Get Paid Faster and Keep Cash Flowing
It accepts credit cards, bank transfers, and eCheck anytime with a free GoPayment. Customers can pay through the invoice which helps to get money faster.
Pay-enabled invoices: You can add a pay button to the invoice to accept debit and credit cards. The scheduling feature is available to set recurring invoices to be automatically sent and paid. After, you can track invoices to receive status updates to never lose sight of your money.
Let customers pay through ACH and eChecks: Let customers pay digitally. When the customer adds their bank information, QuickBooks prepares for eCheck and ACH information for the ACH network. Because they are electronic, it is a secure and time-saving method.
QuickBooks Checking: You can get an instant deposit within 30 min, even on nights, holidays, or weekends, without any extra fee. Books already stay up to date because payments and spending are automatically synced.
Run Payroll
You can run payroll in QuickBooks and can pay your teams. If you receive a tax penalty of up to $25000 from a QuickBooks error, it helps you to resolve it and reimburse the penalty and interest cost.
Submit your form electronically: You can submit your electronic service authorization to Intuit. It will submit your fillings and process tax payments. After that, the payroll expert will check your accounts and identify the issue to resolve it.
Same-day Direct Deposit: You can enter each employee's hours, leave, and vacation pay. Run payroll and pay your employees with same-day direct deposit without any extra charges. You just need to submit payroll before 7 AM (PT) on payday.
Auto Payroll, taxes, and forms: Save your time by setting payroll to run automatically. QuickBooks will calculate, file, and pay your payroll tax.
24/7 Expert support: Call back support is available 24/7 so that you can get answers anytime. Once you provide the details to the expert, it will take care of your payroll setup.
HR Advisor: Get payroll and HR in one place. With payroll services, you can easily access resources and talk with an HR advisor by Mineral, Inc.
Track employee and billable hours with Time Tracker
Track employees' time from anywhere with the mobile app and forget manual entries.
Time Tracking: QuickBooks has the best time tracking software, available for Android, iOS, and computers. Employees can easily clock in, clock out, take breaks, change job codes, and add timesheets details. The employer can track their location and other activity in real-time.
Mobile App: QuickBooks Time mobile app is available for both Android and iOS. You can sign up for the 30-day free trial and invite your employee to download the app.
Scheduling: QuickBooks Time scheduling made it easy to build a schedule, share them with employees, and assign jobs and shifts.
Integration: QuickBooks integrates with many software to increase efficiency and accuracy in all areas of your business.
Reports: Managers can view how much time employees spend on each task versus the actual time spent in real-time. Detailed reporting can help you to plan, predict, and execute future projects.
Partner with a Certified Bookkeeper
QuickBooks Live Bookkeeping helps to connect small business owners with the US-based QuickBooks-certified bookkeepers. You can connect with a virtual bookkeeper, who will maintain your books and bring your existing finances up to date. Bookkeepers collaborate via video chat and provide detailed reports. They clean up your books by going through your past transactions and ensuring that all are organized correctly. After that, you'll have ongoing supports to maintain your records.
What are the different QuickBooks versions?
Intuit offers various QuickBooks versions that are designed for different needs. Go through the complete article to know which version is fit for your business.
QuickBooks Online
QuickBooks Online is a cloud-based financial management software that can be accessed online from the web browser or mobile application. It has four plans, let's discuss: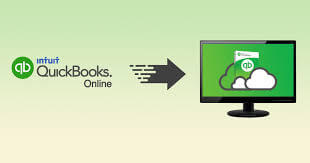 Self-Employed
QuickBooks Online Self-employed is for the individual who is self-employed and files Schedule C. It includes freelancers, independent contractors, self-starters, and small business owners. It gives access to one user. Its pricing is $750 /mo.
Simple Start
QuickBooks Online Simple Start is good for new business. In this, you can see your income. Track your expenses and business position, invoice customer, connect bank credit and debit card accounts, track sales tax, and run basic financial statements. Its pricing starts from 1250 /mo for 1 user.
Essentials
QuickBooks Online Essentials is for service-based businesses who invoice for their time. It gives you the ability to track bill status, record payments, and create recurring payments. You can create professional custom invoices with your brand logo and color and send them from any device. It gives access to 3 users and the price is $25/mo.
Plus
QuickBooks Online Plus is for product-based businesses who track inventory. It helps you to manage and view all parts of your business. Labor costs, payroll, and expenses can be easily tracked with job costing. You can buy it at just $40/mo with the 5 logins.
Advanced
QuickBooks Online Advanced is a cloud-based solution designed for growing small to mid-sized businesses. It is especially for those who need more productivity and insights. Its price is $90/mo and can log in with up to 25 users.
QuickBooks Desktop
QuickBooks Desktop is accounting software for a wide range of businesses. QuickBooks software remains installed on the system. This means you need an internet connection for downloading the software, activation, registration of the license and download the updates. Other than you can go off as long as you have electricity for your computer.
QuickBooks Desktop has many plans and features. You can choose from these which best suit your business.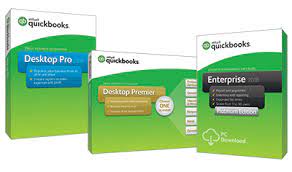 Pro Plus
QuickBooks Desktop Pro Plus is a plan for small businesses that won't exceed the three-user limit. It is 38% faster and the more smart productivity tools to keep your business growing. It has some key features like reporting, invoicing, sales tax tracking, time tracking, bills and account management, inventory tracking, and income and expense tracking. It starts from $34999/yr and charges increase per user.
Premier Plus
QuickBooks Desktop Premier Plus is 38% faster in speed and supports up to 5 users. It creates a sales order, tracks costs for products and inventory, customize inventory reports, and premium time-saving and money management features. Its starting price is $54999/yr and $300 for each additional user.
Enterprise
QuickBooks Desktop Enterprise is an all-in-one accounting solution designed to grow and manage small businesses. It has amazing features like running 200+ reports, end-to-end sales order fulfillment, mobile inventory barcode scanning, and VIP priority for unlimited customer support. Its pricing starts from $804/yr. It supports up to 40 users.
We have discussed why QuickBooks is good for small businesses. It has many plans and features which are designed for various industry types. Hope you understand its plans which will help you to choose the better one for you. Still, if you find any difficulty choosing the product or have another query, connect with our QuickBooks ProAdvisor. They will solve your QuickBooks query instantly. Dial our toll-free number +1-844-405-0904.