How To Connect Your Bank Accounts to QuickBooks?
Last Updated on: March 5th, 2018
Posted by:

admin

Category:

QuickBooks Support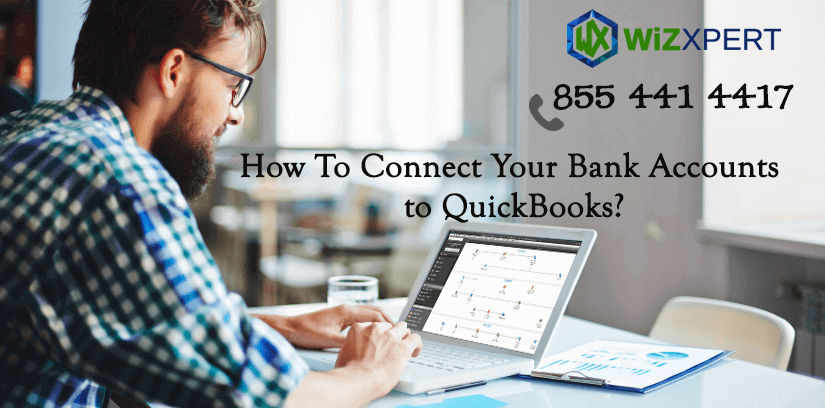 Here in this article, we will describe how to connect your bank account to QuickBooks. To Connecting your bank and credit card accounts to QuickBooks, eliminates tons of data entry and keeps your business books up to date all the time and if you invest the time. Now you'll get it back later when QuickBooks learns how to do most of the work for you. Let's start with the easy part, connect your bank account.
If you are getting any problem to follow the steps or any QB related issues connect our QuickBooks Technical Support team, they will provide you quick solution.
Connecting your bank account with QuickBooks
Go to your main page. Under Bank Accounts, Click "connect an account"
Choose your bank and use the username and password you use to access that account from the bank's website. Hang tight. It may take up to a couple of minutes for your bank's computers to talk to QuickBooks.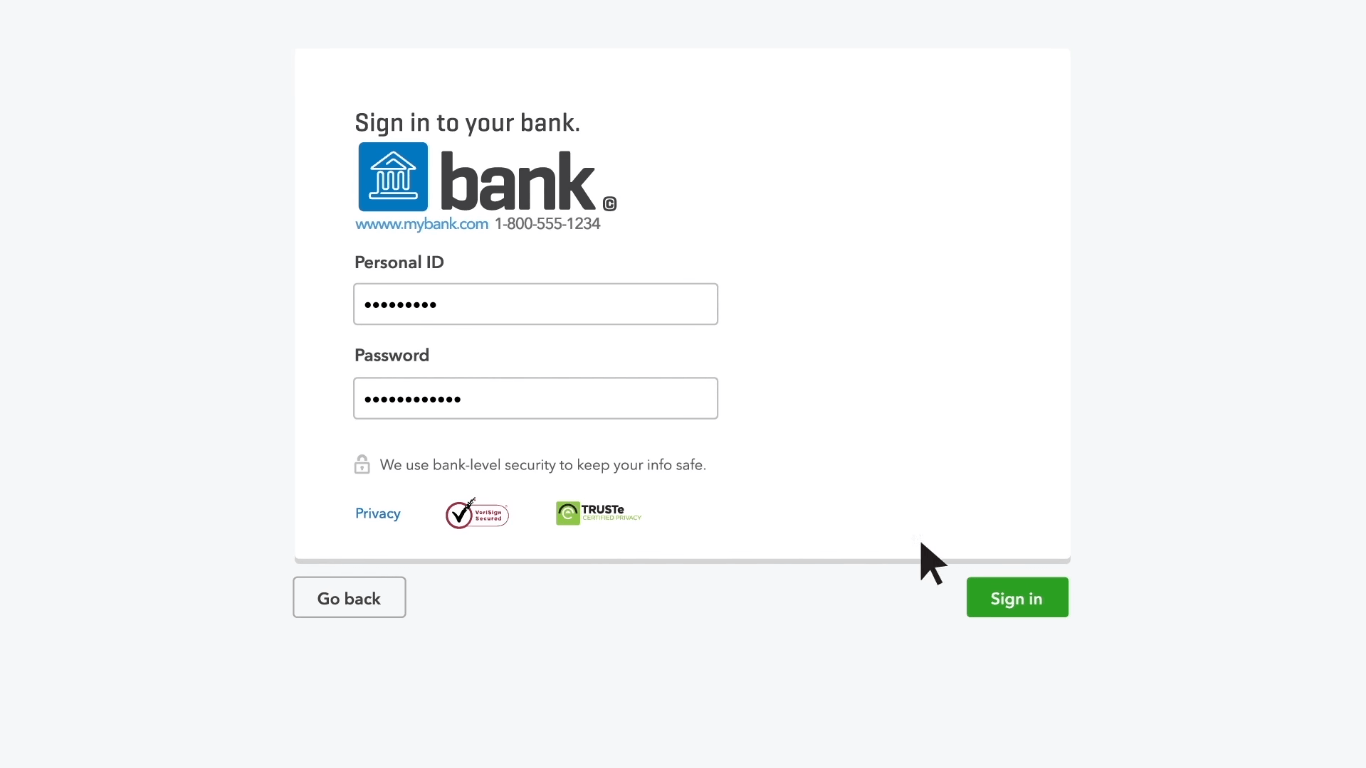 Choose your account
Now you will see all the accounts you have at this bank. Choose the account you want to use for your business. QuickBooks connects to your account and downloads all the transactions for the last ninety days.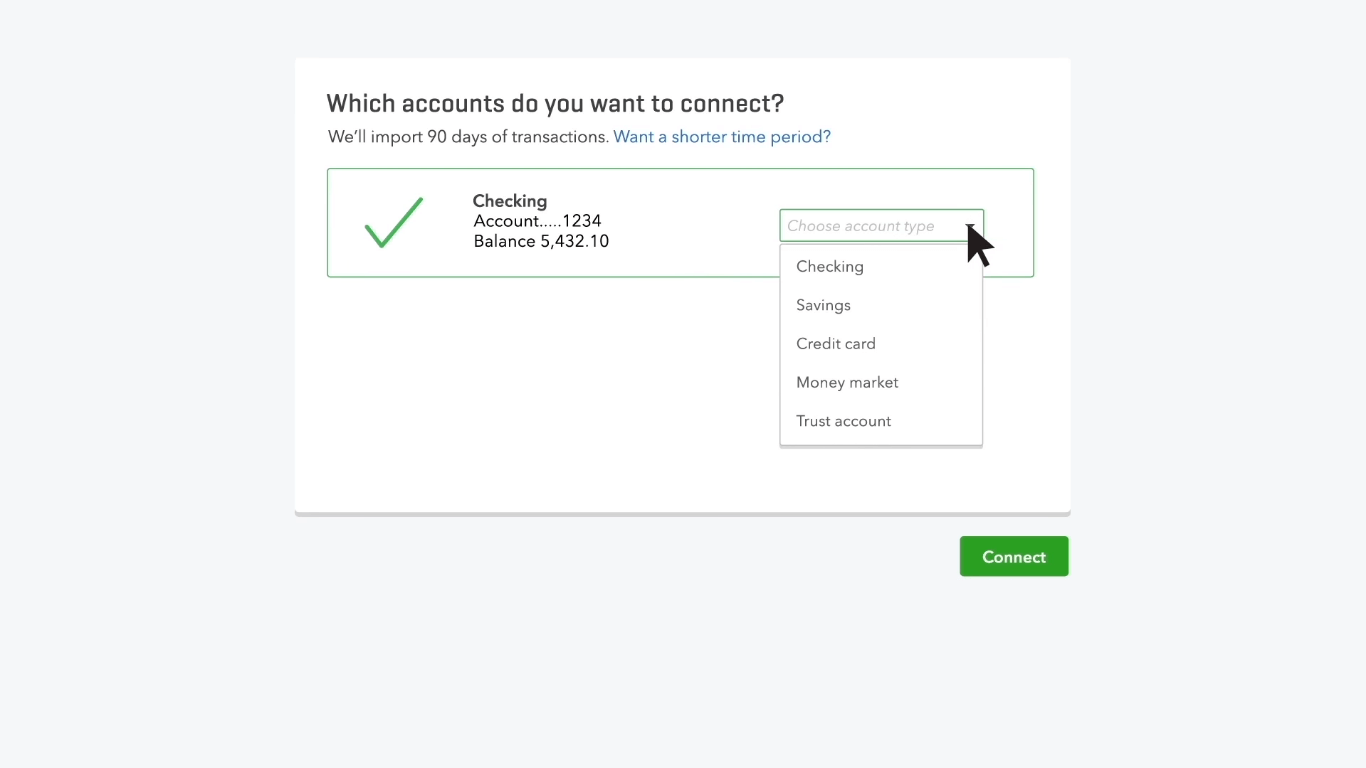 Entering Transactions & changing the category
You can sort your transaction by clicking on Category or Match column. You don't have to deal with them all at once. Here's the thing these transactions are real. Let's get started putting transactions into QuickBooks first category or to sort the transaction. You'll see we're QuickBooks try to find categories for some transactions click the name of the first transaction to open it.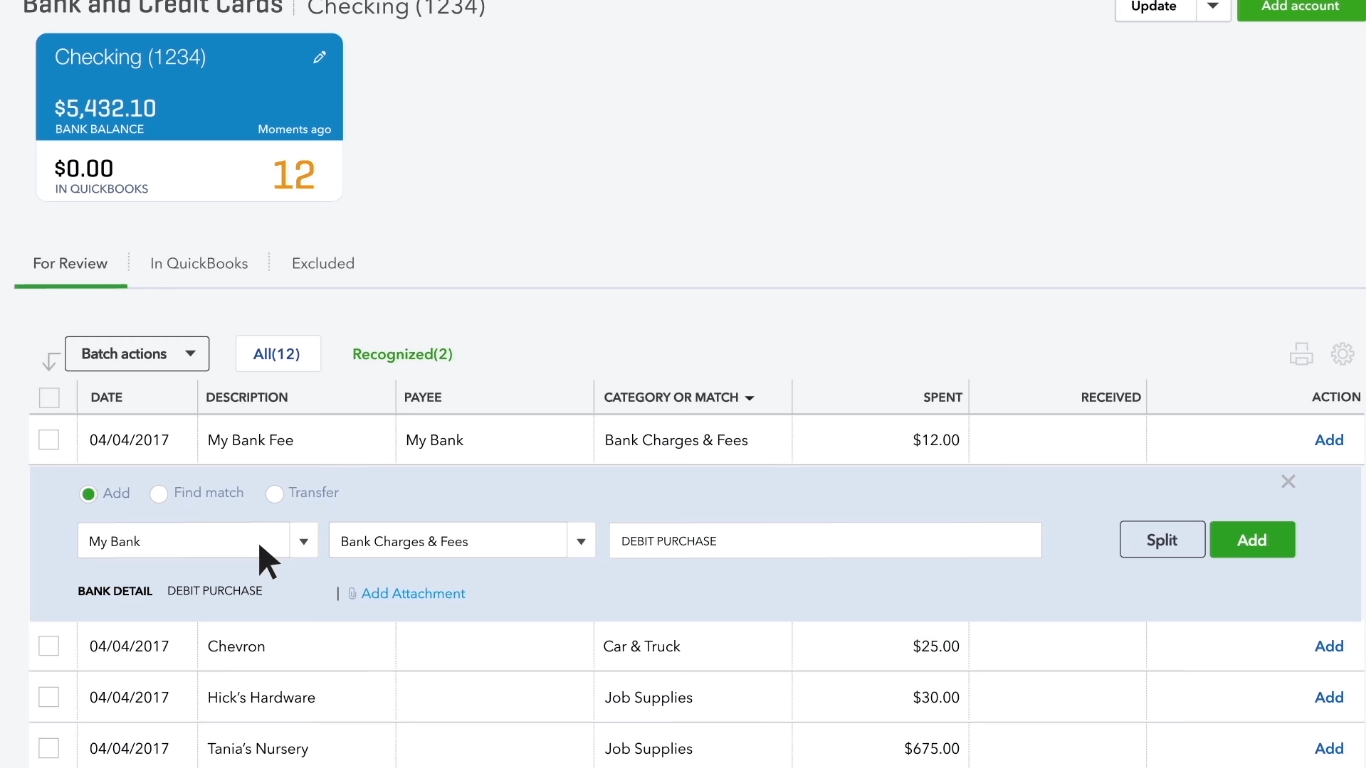 You've got some choices to make if you agree with the category QuickBooks gave this transaction lead it to put this transaction in a different category.
Related article: How to See Your Business Health in QuickBooks Online?
Choose a Payee
Open the menu and choose the right category Next choose the payee the person you paid for this transaction is this transaction books you've never entered it as an expense or a check or anything else then click add done with this transaction.
Transfer
Did you pay a business credit card bill or make a loan payment with this transaction? in that case, choose transfer to choose the account you paid this money to and click transfer.
Related Article: How to enter Employee s Prior Payroll in QuickBooks Online?
Split
What if you spent money but you bought stuff for more than one category like a purchase at an office supply store that included a new laptop printer paper and toner. In this case. Click split then. Choose the appropriate categories and how much you spent.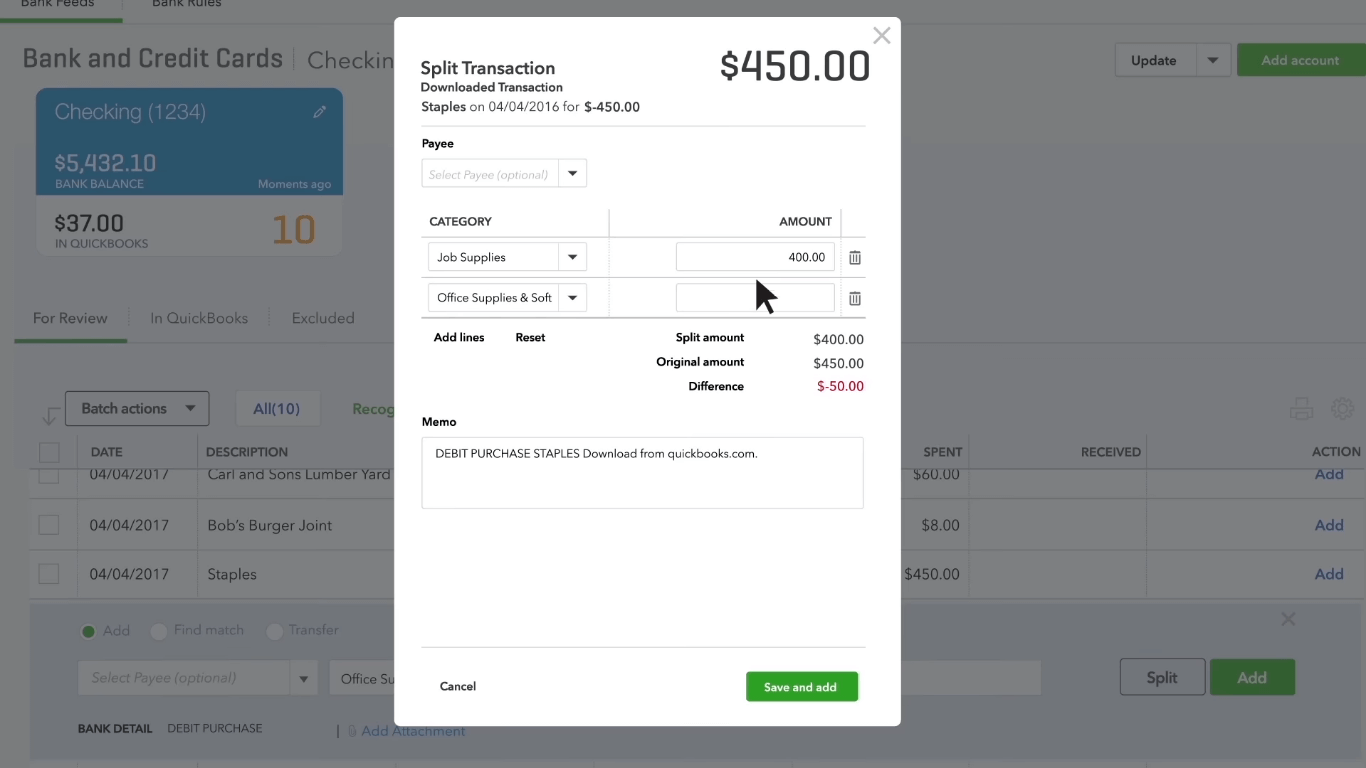 Batch Action
Categorized a bunch of transactions and you agree with its categorization click one checkbox down the Shift key the final one in the list that you want to choose. Open batch actions and choose except they're all done.
Correcting a Mistake
What if you made a mistake and categorized a transaction no problem in QuickBooks tab choose the transaction and undo it. It goes back to the new transaction. So you can put it where it belongs.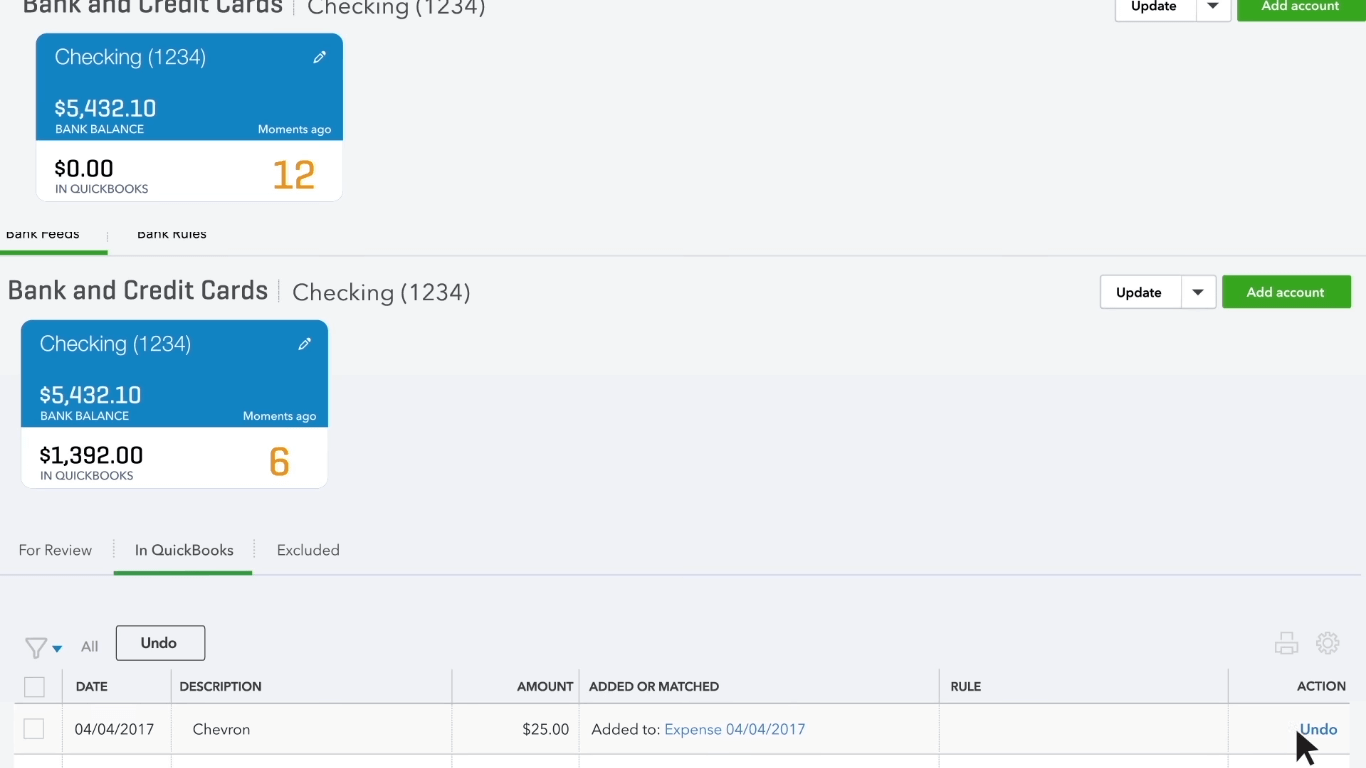 Hope, the article would have helped you. You can read our other useful article to learn more: Dial our QuickBooks payroll support phone number +1-855-441-4417 to get support and customer service.
You may also like: