QuickBooks Pro Email Set Up
Last Updated on: August 22nd, 2018
Posted by:

admin

Category:

QuickBooks Pro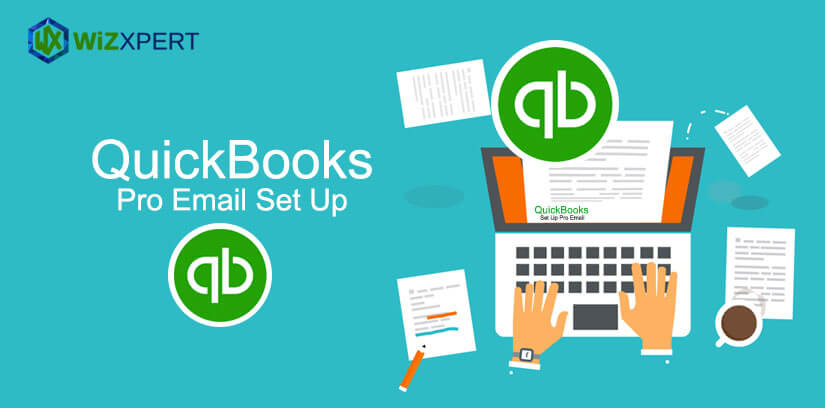 While you are working with your QuickBooks Desktop Products you have many options to integrate your email with Outlook, Web-mail, QuickBooks mail. If you are using Google mail and wanna choose the webmail option but can not get it to work with Google mail.
Here is the best way to configure your QuickBooks Pro Email Set up with QuickBooks and QB Desktop.
Configure Your Email Service With Quickbooks:
QuickBooks Pro, manufactured by Intuit, is the entry-level accounting software for the small and medium-size business is designed with simplicity and easy accessibility.
When you work with QuickBooks Desktop products, you usually have several options for Email integration such as WebMail, Outlook and QB E-mail. If you use Google Gmail and you want to select the WebMail option, but some people can't get it to work with Gmail.
Related article: New Features in QuickBooks Pro 2017
QuickBooks Email Options:
You might not always see all three options for Email in your QuickBooks Desktop preferences. Several versions of QB does not provide all three, and even if you have a version that supports all three versions you might not see all of the options on some particular computer installations.
Outlook: Outlook support is only available if you have already installed Microsoft Outlook on your computer. It is preferred email integration, as it provides you with the greatest degree of control.
QuickBooks E-mail: It is the least favourite. It depends on Intuit mail servers and they do not offer the best features.
WebMail: It was introduced in QuickBooks 2011 and it lets you connect through Gmail, Yahoo email, or your own web-based email service.
See: QuickBooks Desktop 2018 – What's new & improved features in it
Set Up Your Email Service In Quickbooks Desktop:
You can configure your QuickBooks to Email invoices, reports and other transactions using webmail, outlook or Gmail etc. Ensure that your Outlook is compatible with your version by checking QuickBooks Desktop system requirements.
Outlook:
 At first, you need to create a new Outlook email profile.
If you already have an Outlook account, proceed to the Next step.
Collect the information to set up Outlook as your Email client.
Quick tip: You may contact your ISP for the following information:

Username
Password
Incoming email server address
Incoming email server type
Outgoing email server address

Set up Outlook in QuickBooks.
Quick tip: See Outlook is missing in QB Desktop Send Forms preferences if Outlook is unavailable in your QuickBooks.

Choose Preferences and select Send Forms, from the QuickBooks Edit menu.
Then select Outlook and click OK.
WebMail:
In the latest versions of QuickBooks, you can use Secure Webmail for an easier connection to your Email provider.
To set up Secure Webmail:
 At first, choose Preferences and then click Send Forms from the QuickBooks Edit menu.
 Again select WebMail option and then click on Add button.
After that choose your provider from the drop-down list and enter your email address.
Ensure that the Enhanced Security checkbox is checked.
Then click OK.
When it is prompted, Sign in to Intuit account. The username or email address you use may not be the same as the one you are connecting to QuickBooks.
Your webmail provider's login page will display on the screen.
 You need to Sign in and choose to grant Intuit access.
Connect With Regular WebMail:
Internet Service Provider controls the WebMail servers. QuickBooks automatically fill out the information for the most common service providers, such as Gmail, Yahoo, and Hotmail etc.
Choose Preferences and click Send Forms from the QuickBooks Edit menu.
Then select WebMail and click on Add button.
After that choose your provider from the drop-down list and enter your email address.
Then click OK.
Hope you've got your solution regarding QuickBooks Pro Email Set up. But if you still have some doubt then no need to worry. Please feel free to call our QuickBooks Support Phone number +1-855-441-4417 to find out a ProAdvisor that will help you resolve your issue.
You may also like: