If you see that your QuickBooks Database Server Manager stopped working then I recommend you to restart it on your server system (the system that hosts your company files). This is not much complicated to restart it. 
You will get two options while you are going to install QuickBooks on your system.
First, You can select to install the QuickBooks Database Server Manager or the second one is a complete QuickBooks Desktop program. But if you choose a complete QB Desktop program then QB Database Server Manager will open automatically whenever you open QuickBooks. But it required to open or start manually when you install the Quickbooks Database Server Manager. 
Sometimes QuickBooks database server manager stopped working due to your system firewall settings. So, you may need to change your firewall settings. 
How to Fix QuickBooks Database Server Manager Stopped
First, we will talk about how to install the full QuickBooks Desktop program and then we will go for another option only to install the QuickBooks Database Server Manager.
If you installed QuickBooks Desktop and Database Server Manager (Full QuickBooks Program):
First, try to open QuickBooks Desktop on your server system.
Then select the File menu. And go for Open or Restore Company.
Choose Open a company file. Search for your company file and open it. And click on the Next option.
Then tick on the Open file in multi-user mode and choose Open.
After that login to your company file.
Select Close Company/Logoff in the File menu. This function closes your company file on the server.
And open the Window start menu.
Search for a QuickBooks Database Server Manager and open it.
If everything is working properly then you are going in the right way. But still, you are facing an issue then need to follow the given below steps:
If you only installed Database Server Manager:
Choose the Window Start menu.
Find the Control Panel and open it.
And select Administrative Tools.
Click on Services from the list.
Select Restart by right-clicking on the QuickBooksDBXX.
Note: Remember that XX is the year of your Database Server Manager. Just take an example: the 2018 version is QuickBooksDB28.
If the Database Server Manager is not going to restart then restart your server system. And follow these above steps again.
But the issue still continues then we recommend you to do Clean install QuickBooks Desktop or you may be required to restart Quickbooks you may also take help from QuickBooks support.
Solutions when QuickBooks database server manager not running
Learn how to restart QuickBooks. There might be many reasons why QuickBooks doesn't work. So follow these solutions and make free your self from this issue.
Solution 1: Run Quick Fix my Program from the QuickBooks Tools Hub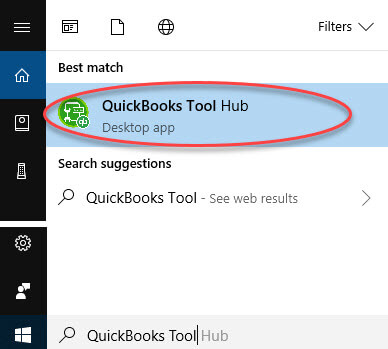 There are two steps in the first solution so follow these steps in the sequence.
Step 1: Download and install the QuickBooks Tools Hub
The QuickBooks Tool Hub always helps in fixing common errors.
First, close QuickBooks
Then download the QuickBooks Tool Hub file. And save that file at the specific location where you can easily find out that file such as on your Window Desktop.)
After downloading open that downloaded file (QuickBooksToolHub.exe).
Then follow the on-screen instruction for the installation and agree to terms and conditions for the further process.
Double-click to the desktop icon to open the tool hub after finishing the installation.
Note: If you are not able to find the icon, so you can search on the windows for QuickBooks Tool Hub and choose the program.
Step 2: From the Tools Hub, run the Quick Fix my Program
The Quick fix will shut all the background programs QuickBooks uses. Because it runs a quick repair on your program.
Select Program Problems in the QuickBooks Tools Hub.
Choose Quick Fix my Program.
And start QuickBooks Desktop and open your company file.
Solution 2: Repair your QuickBooks Desktop Installation
Run a repair to replace all damaged installation files. You can also go through this article QuickBooks Desktop doesn't work.
Intuit QuickBooks Support recommends that before repairing it, prepare the QuickBooks Desktop Installation CD or if you purchase it online then recommended you to download the installer from the website.
Windows 10, 8/8.1, and 7
Don't be deceived by references to the Installation Wizard. It is the Installation Wizard that runs Repair.
Close all the unnecessary programs that interfering with the Quickbooks and restart the system.
Must make back up of your QuickBooks company file.
Go to the Start and choose Control Panel. (In Windows 8/8.1: Go to the Start menu, type Control panel to search it. When you find it click on it to open.)
Choose Programs and Features. If it is mandatory, choose to Uninstall a program.
(If this option is not visible then, select Programs, and click on Program Features.)
And choose the QuickBooks in the list of programs and click on Uninstall/Change.
Click on Continue, and go for Next.
Click on the Repair then Next. Wait till the repair is complete.
After completing click on Finish. Then restart your system if prompted.
Make sure you have downloaded the latest QuickBooks release and the latest payroll tax table when you open QuickBooks.
Solution 3: Run the Clean Install tool from the Tools Hub
If the problem is still on then you can run Clean install QuickBooks Desktop. That automatically renames your old install folders for you. This helps to QuickBooks to add new install files when you reinstall. It will not remove your company file it will remain the same.
Solution 4: Suppress the QuickBooks Desktop Application
Your company file may be damaged. So, find out the issue if the issue is with Quickbooks or with your data file. May be QuickBooks trying to open your previous version QuickBooks file.
You can press or hold the Ctrl key, or Open QuickBooks Desktop by double-click on it. Note: Make sure don't release the Ctrl key until you find out the "No company open" or unless QuickBooks freeze or show an error.
Then Open company file.
Solution 5: Run the QuickBooks Install Diagnostic tool from the Tools Hub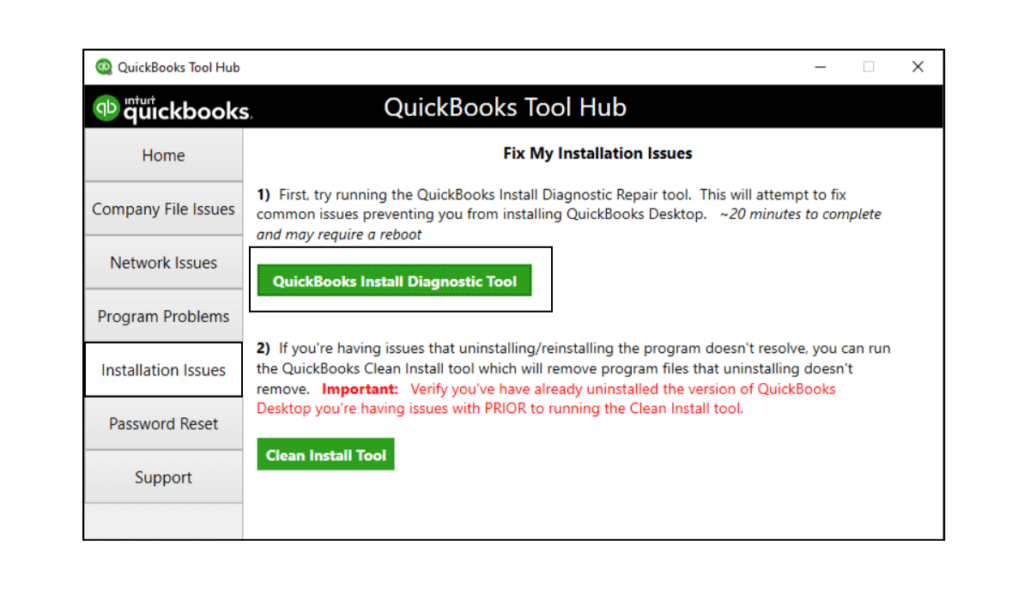 Open QB Tool Hub.
Select Installation Issues in the tools hub.
Click on the QuickBooks Install Diagnostic Tool. You need to make passions as a tool will take up to 20 min to run.
After finishing restart the system.
And open QuickBooks Desktop and then open your company file.
I hope, this article will help you when QuickBooks database server manager stopped working. But still, you are facing the issue, we will recommend you to visit QuickBooks expert. Or you can also contact our toll-free number +1-855-441-4417 or get help from Intuit Certified ProAdvisor.