In this article, we will discuss some manageable steps to Open a company file located on a remote computer. Wizxpert helps you with the simple steps to access the QuickBooks Desktop company file stored over the internet. Below are the several steps and also discuss the requirements for Open a company file located on a remote computer. Go through the article to get your answers and if still, having an issue then contact our QuickBooks ProAdvisor through toll-free no. +1-844-405-0904
What are the requirements to access QuickBooks Desktop remotely
You need a Map-server/host computer as a network drive for your personal workstations. Note: If you are facing any issues with mapping network drives using UNC then we advised you to try using the server's IP address. If you are not comfortable doing this, contact your IT professional.
Set up computers that will access files for multi-user mode.
You need to already set the folder where the company file is saved.
Benefits of Remote Accessing QuickBooks
QuickBooks' remote access feature allows you to open any company file located on a remote computer. It reduces the number of hours you work each week. It provides various benefits as given below:
You can access any file of the company and your client's computer outside of regular working hours.
You can also access your account from a mobile device in addition to your computer.
You can give extra time to your business even if you're traveling.
You can work from your home in all your comfort.
Steps to open a company file located on a remote computer
In this article, you'll get how to open the company files on a remote computer in QuickBooks in easy steps with basic requirements.
Install the QuickBooks Database Manager on the remote computer
If you are a QuickBooks regular user then you should know about the QuickBooks Database Server Manager, because it is a tool that enables you to configure the QuickBooks Server for multi-user access.
First, you need to download & Install QuickBooks Desktop on your main computer on which you want to open your company file.
Next, go to the QuickBooks File menu, and click on the Switch to Multi-user Mode.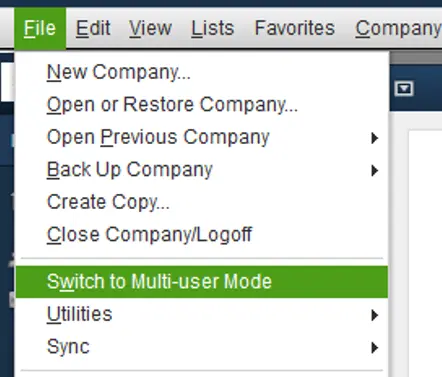 Go to the Multi-user hosting setup required window and click on the Yes.
Note: When you install QuickBooks Desktop on your computer at the same time QBDBMgrN.exe service starts running in the background. This service is essential even if QuickBooks Desktop is not open.
Next, click on OK on the Multi-user setup information window.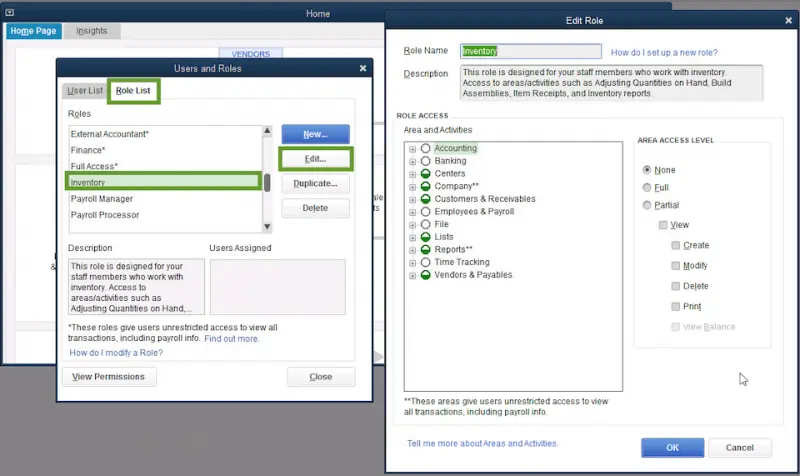 Now, you need to add the essential users, to do this, go to the Company and select the Users, and next, you need to Set up Users and Roles and then select New.
Optional Step: Turn On Network Discovery and Turn off Password Protected Sharing
The server needs to turn on for network discovery and is apparent to try to open the file using the UNC path. In addition, if password-protected sharing is turned on, Windows will ask for a network password. You can log in using the network password or turn off the feature if this occurs.
Perform this process on all workstations required to remotely access QuickBooks on a server or host computer and network.
First, go to the start menu, on the search bar type Control Panel and click on it.
Go to the Network and Sharing Center, then click on Change advanced sharing settings.
Open the Profile type that you are using currently.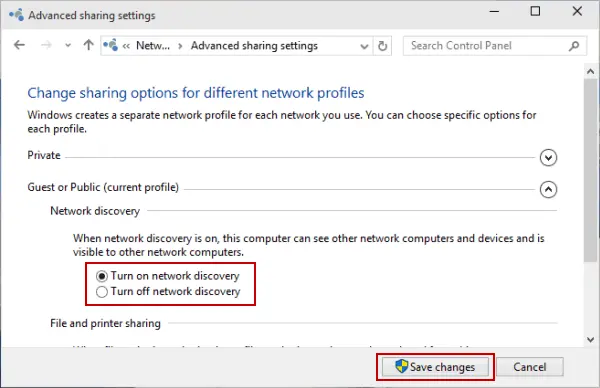 Choose Turn on network discovery, under the Network Discovery.
Click on Turn off password-protected sharing under the Password-protected sharing option.
Click on Save Changes to save all the changes.
Steps to Locate then open the company file
First, head to the File menu, and click on Open or Restore Company.
Go to the Open a company file,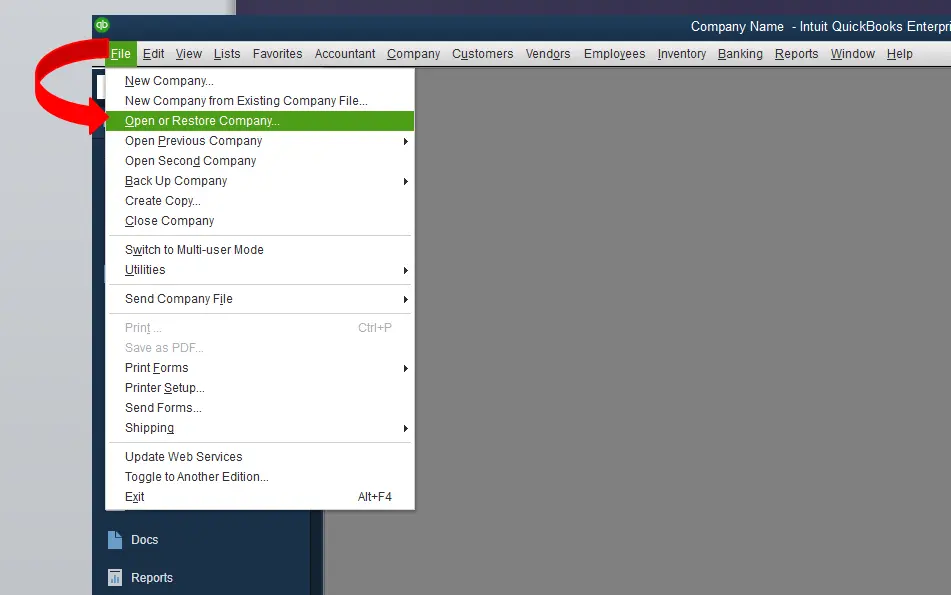 Select Next and find the location of your company file.
For instance: if your company file is saved in drive F, then search your Company Files Name in drive E
You have to select the company file with file extension .qbw from the list and click on Open.
If required, insert your username and password.
The above steps are for QuickBooks users required to open a company file located on a remote computer. Follow the above steps sequentially, hope you will simply open a company file that is placed on a remote computer. If in case, you are facing the same error, then you can directly contact our QuickBooks support team by dialing our toll-free +1-844-405-0904 and directly connect with our Intuit Certified ProAdvisors and get instant help for your Query.