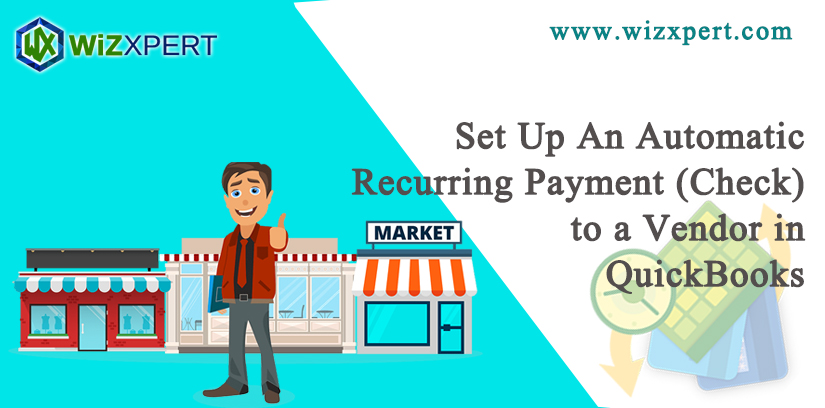 What do you know about Automatic recurring vendor payments? Let us tell you about this. It is a technique through which you can enable automatic payments for vendors in QuickBooks that are activated for online invoices and vendors paid on a regular basis. You can set up automatic recurring vendor payments to eliminate the chances of missing a future payment and you can also save time by setting up an automatic recurring vendor payment in QuickBooks Desktop. If you want to provide autopay to your customers, it means the service of automatic payments or recurring charges is provided. QuickBooks will generate invoices for your customers and send them out monthly without your interference.
Benefits Of Auto-Pay
Enabling automatic payments provides your customers with a more convenient payment method and helps you to get payments faster. Here are some benefits of auto-pay as follows:
Improves Cash Flow
With automatic payments, no need to worry about whether your client is paying on time or not. You can track when your payments will be processed every month, which helps you with cash flow.
Client Convenience
Clients also like to pay automatically as they have to set it up only once and then it proceeds automatically every month. It assures clients that their bills will be paid on time.
Saves Time
Instead of manually creating invoices every month and sending them to clients and further proceedings, auto-pay allows you to automate all these processes. It saves your time and hence you can utilize your time on other important business matters.
Offers Security
It provides your customers with high-level security and encrypts their personal information. It provides a very safe and secure environment for your customers.
How to set up QuickBooks automatic recurring vendor payment
If you have an existing check:
If you have already created a check for the vendor with the amount you want to pay, search the check from any of the following:
From the register:
Go to the banking menu and then select the use register(Ctrl+R).
If you have already multiple accounts then select the right bank account for the payment.
After that, find and double-click the check you like to memorize.
From the check detail report:
Go to the Reports menu, select Banking and then click Check Detail.
After that, filter the transactions type to check the name of all vendors.
At last, find and double-click the check you want to memorize.
From the vendor center:
Go to the vendor's menu and then choose the vendor center.
After that, click on the transactions tab and then select checks.
At last, find and double-click the check you like to memorize.
If you haven't created a check yet:
Go to the banking menu and then click Write Check(Ctrl+W).
After that, fill out the check as you like it to appear each time.
Click save and close.
Memorize the check
Go to the check window and then click Memorize (Ctrl+M) or from the edit menu, click Memorize check.
After that, select the reminder option.
Now, In the How often option, select the frequency(monthly, weekly, daily, etc).
In the Next Date option, select the date of the next payment.
In the Number remaining option, type the number of payments you wish the program to enter.
And then In the Days in advance to enter an option, enter how many days in advance you want to program to record the transaction or remind you to type. Select 0 if you like it to post on the day of choice.
Choose OK to memorize the transaction and return to the write checks window.
Note: If you don't verify the box, it will show in the Print Check queue on the day it is recorded.
For autopay, modify the check number to auto payment or Epay.
Choose the Save and Close button to save the check.
Based on the reminder option you selected, you will either receive a reminder to create the check or to print it when the next occurrence is due.
Thanks for your valuable visit. We hope this article will help you to resolve your queries. If you have any other queries in your mind, you can visit us here anytime soon. If you want any further discussion on this topic or need any QuickBooks support, you can talk to an Intuit Certified QuickBooks ProAdvisor at our toll-free number +1-844-405-0904 to get instant support anytime anywhere all over the USA.