How to Open QuickBooks When It Won't Open ?
Last Updated on: January 23rd, 2018
Posted by:

admin

Category:

QuickBooks Support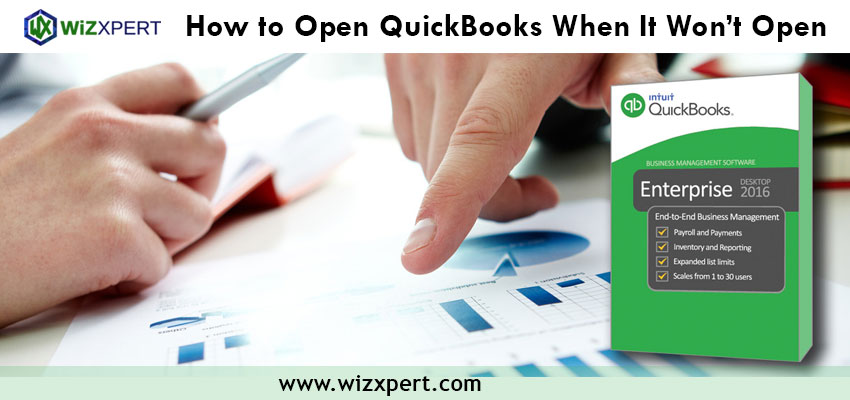 Quickbooks is one of the most preferred accounting software for business owners. But occasionally due to some errors user face issues like QuickBooks not opening. Read this article to know the reason behind the error and solution by which you can open Quickbooks easily.
Sometime, QuickBooks users faces the issues in a Catch-22: They need to restore a backup in QuickBooks, but fail to open QuickBooks Company file.
If you can't able to open your company file in QuickBooks don't be panic! There are several possibilities to resolved your issues. Cause of this happened because you are simply not using the correct version of QuickBooks, however more troubling issues such as data corruption could be the cause. First, lets look at the error message you're getting.
The reason behind this if your company file got damaged during your last session in the program. As the case may be the power went off and your computer turned off without closing out QuickBooks first, or there was a network hiccup, or some other kind of hardware problem.
Why QuickBooks is not opening:
Missing or damaged QBWUSER.INI file
Hard drive Corruption
Damage program file
QuickBooks needs to be updated to the latest released.
Damaged to the Windows operating System
Company File name is too long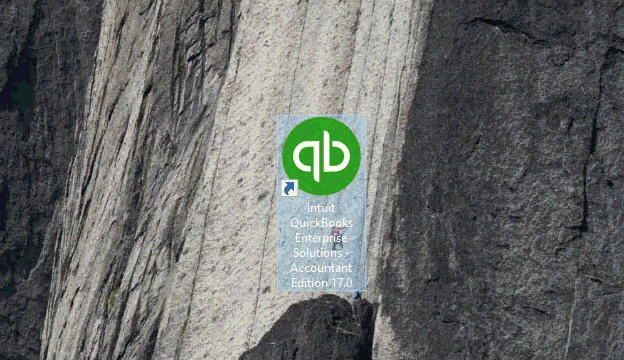 Error Opening Company File – How to Fix it:
Unfortunately if this happens to you: Simply hold the CTRL key down while you are launching QuickBooks.
Doing therefore can bypass the automated gap of your company file and place you at the No Company Open dialog box. You'll then be able to click "Open or restore an existing company" and restore a good backup, if you have one.
Ensure you meet the Minimum System Requirement.
Reboot and temporarily disable antivirus software
Rename the QBWUSER.INI file and then the EntitlementDataStore.ecml.
Reinstall using a clean install.
In the Different location Open the company File
Create a new Windows Admin User.
Run the QuickBooks Component repair Tools.
Try opening a sample company file. If the sample company doesn't open then there is an issue with your QuickBooks installation.
Move the company file to another location
Try opening the file with the same version of QuickBooks that previously opened it. To do this, in Windows, find your company file on your computer, then, right click the file and select properties. In the properties window, select the QuickBooks tab. You should see a box that indicates the last used version.
Important Points to remember:
Please make sure that problem is with the company file not with the program itself before troubleshooting the company file.
Before troubleshooting always remember to have latest updated version of Quickbooks.
Windows Operating system should not be corrupt.
Follow the steps in the order they have been mentioned. If you fail in the first solution, move to the second one. If you are not satisfied with QuickBooks you can report the issue to QuickBooks customer care support. The experts ProAdvisors provide you instant solution to resolve your issue and in no time you can follow your work hassle free.
The certified and well trained ProAdvisors are approachable via varied modes like phone support, email support and live chat etc.which modes you feel comfortable you'll be able to lie with. We have a tendency to are forever offered for you. generally owing to some valid reasons you fail to succeed in the support professionals. In such situation you'll be able to contact different reliable agencies.

Get Support: