How to Import into QuickBooks Online from QuickBooks Desktop for Window (US and UK)
Last Updated on: January 22nd, 2018
Posted by:

admin

Category:

QuickBooks Online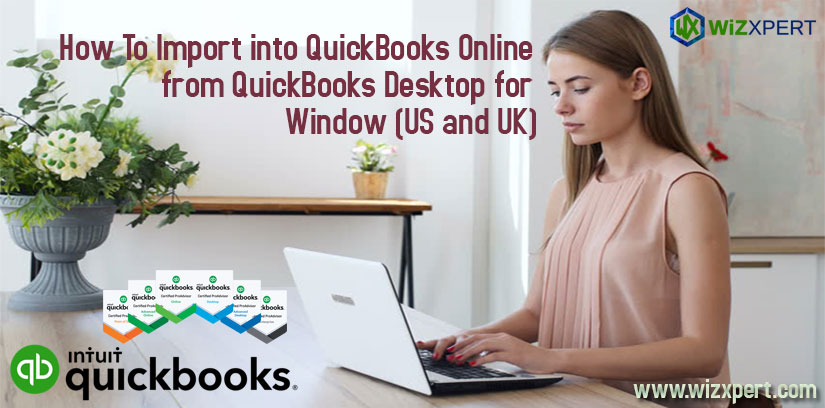 Are you going to move your file from QB Pro, Premier, Enterprise or Mac to the Online version of QB? This blog is just for you. Read this step-by-step article to safely import your file into QB Online.
If you installed or a backup file of 2015 or earlier of QB than you can download the latest version from QuickBooks desktop trial links then you follow these steps to import.
Using Import into QuickBooks online from QuickBooks Desktop for Mac:
Moving files from QB for Mac? We have given you step-by-step goodness to you. If you have an older version of QB then install the free trial of QuickBooks for Mac 2014.
Using Import into QB Online from QB Enterprise:
To move your files from QB Enterprise To QB Online. We have provided step-by-step guidelines.
Things to know Before you get started:
You can only import your QB Desktop data within the 60 days of your QB online company will start. Your QB Desktop file will replace your entire data into QB online files and its overwrite any existing information.
You should be an administrator user on your QBO account.
You should be logged in as admin in your Desktop file.
Your target must be under in 350,000 of QuickBooks file but the file size does not matter how it takes space.You can also trim the files. If you are completed the target or achieving the limit of the thank you will get the option to import your list balances.
When you got an error regarding the importing files then see, Errors Importing to QuickBooks Online.
If you understand the key differences and unsupported features prior see,  What's not imported when you move from desktop to online.
When you Import from QuickBooks Pro/Premier for Windows
Firstly you open QB Desktop.
Click on Company, choose Export company file to QBO.
Sometimes the user cannot see this option then you follow these steps to update your QBD:

Select Help, then update QuickBooks option.
Choose the updates from the update now window.
After that click on Get updates.(If all updates are not downloaded, then export company link may not appear on the screen.)
Click on close button.
then click on file and go to Exit.
Start your QB again and finish the installing or update purpose. These updates may take 15+ minutes to install, it depends on your last update process.

When you enter your QBO login information then do agree to the terms and condition of service and click on submit.
If you have any record in your QuickBooks file or import from the latest version of QB, you will see this screen if you have done already inventory in QuickBooks file or import from the latest version you can skip this step.
Pick your online company which you want to import your data into or you can also create a new company.
Click OK, Got it. After all the process is done, we'll email you.
After Import your file:
When the import of file is completed you can sign in your QBO Account.
We suggest you to please compare the profit and loss and balance sheet standard reports in QBO and QBD to ensure that your data was transferred correctly because sometimes the data can store incorrect in the QB due to data transformation.
What to do after completing an import to QuickBooks Online from QuickBooks Desktop Mac/Windows?
There are 2 things are verified to your reports:
All the data in a report can in the both products.
Your accounting method must be set in accrual. Expected Report in Discrepancies: Cash Basis: The reports do not match using this accounting method because the desktop and online program doesn't allow the transaction as give as the same time. Record Recalculation: Your Report cannot be matched if you import your inventory information due to FIFO recalculations that may have taken place.
Multi-currency: – Transactions with 3 different types of currencies involved do not convert to QBO at this time.
You can also hire our expert to quickly resolve the problem for you. Discuss your problem with them. Dial QuickBooks support number +1-855-441-4417 now.
Read More:
QuickBooks 2018 Desktop New Cash-Accrual Report Toggle feature