QuickBooks Projects: Enhance Your Ways To Track All your Projects
Last Updated on: May 7th, 2018
Posted by:

QB

Category:

Quickbooks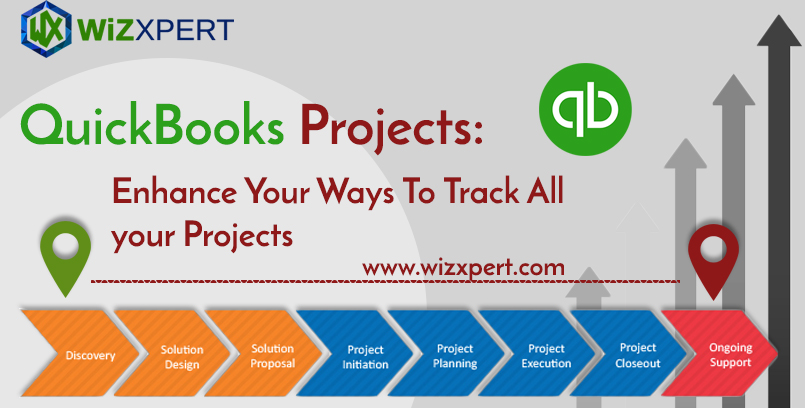 Projects is a new element of the Quickbooks online plus. That helps you to sort all your projects like transactions, time, running reports. So to know where you are going with your projects. QuickBooks Pro comes with features designed to assist small businesses in managing their money. One part of the program enables clients to enter the due dates and installment data for every repeating bill. Some of the other features are as follows: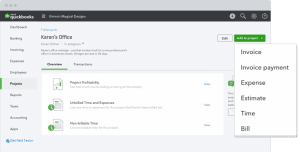 Organize Everything In the Easiest way with QuickBooks Projects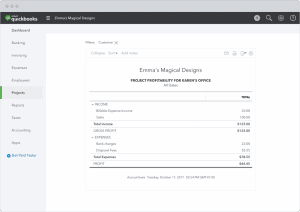 Quickbooks projects Help you by keeping all activity related data in a single place. Helping you to analyze data in a simple way
Quickbooks projects save time by Attaching invoice, expenses, and transactions to each individual projects.
Check all your open employment to see precisely where you're investing your energy and cash.
Help to Understand the worthiness of each project:
Run Reports showing profit and loss on individual projects. QuickBooks project shows you a simple and easy to understand report which helps you to analyze your current status.
Four custom reports help you effortlessly observe your productivity, invoice that should be sent, sales transaction and any non-billable time.
Track time and costs, and view remaining installments and work.
No more cumbersome workarounds to comprehend productivity or spending additional cash on the outsider for overseeing your accounts
Quickbooks project helps in tracking sales and creating receipts and invoices automatically at the touch of a button thus help in saving a lot of time.
Need to utilize this new features? Follow the steps below to turn on the features in your Quickbooks account
Turning on projects in QuickBooks Online Plus for existing clients:
Select the Gear, and after that go to Accounts and Settings.
Select the Advanced option.
If you Don't have QuickBooks Online Plus? upgrade at any time by following these simple steps given below.
Steps for upgrading your subscription:
Click the Gear icon.
Click on to the Account and Settings.
Select Billing and Subscription on the left panel, select "upgrade" by your plan details and select "Plus" on the next screen.
Review your selection and select "Done" to finalize the upgrade.
When you upgraded subscription then repeats the steps again.
I hope this will help you to understand the way QuickBooks project feature work. If you want more discussion on this topic you can talk to a Certified QuickBooks ProAdvisor at our toll-free QuickBooks help number +1-855-441-4417.
Thanks for visiting us. You are always welcome here anytime soon if you have any other queries in your mind, you can visit our QuickBooks Community and get the answers from other business owners. You can also post your questions if you cannot find your queries.