How to fix QuickBooks Error Code 6175
Last Updated on: February 7th, 2018
Posted by:

admin

Category:

QuickBooks Error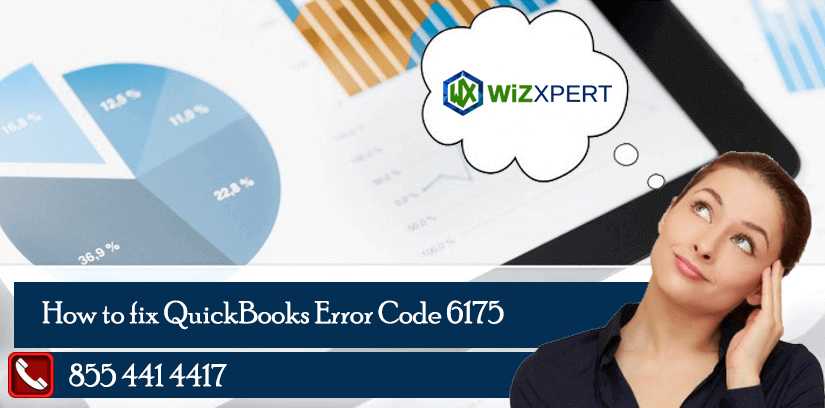 QuickBooks Error code 6175, 0 occurs when you are trying to open the company file but the database server is not responding. The main reason of this error is QB desktop cannot connect to the system where the company file is stored.
Error Code 6175 is caused because the QuickBooks Database Server Manager couldn't start or stop. Some service stops automatically if they are not in use by other services.

Reason Behind the QuickBooks Error Code 6175,0
When QuickBooks is unable to start the QB database service.
The server hosting company file (.qbw) is busy to performing other tasks.
Communication between the computer that generated the error and the server where the company file (.qbw) is stored blocked by firewall software.
Related Article: Resolve Error Code 31600 in QuickBooks
How to fix QuickBooks Error Code 6175
Before fixing this error, turn hosting at the Host computer where the company files are stored. Then switch to Multi-User mode. Follow these steps to resolve this error 6175.
Solution 1: Make sure the QuickBooks Database Server Manager is setup properly on your Server computer
Firstly installed QuickBooks on your server computer.
Once you have confirmed it is, go to your Start menu and enter the database and click on the QB Database Server Manager.
NOTE: If you installed you QuickBooks, but Database server manager is missing then first follow the 2nd solution
Click Start Scan.
When the scan is completed, see if you can open it on your workstation without the 6175 error.
Solution 2:  Set the Hosting on Server Computer
Follow this steps if you have installed the full program on your server computer, not just the database manager.
Open QuickBooks on the Server, then open the File menu, select Utilities.
From the Utility sub-menu, choose Host Multi-User Access.
NOTE: If you see Stop Hosting Multi-User Access, proceed to next step.
Select Yes to the 'Host multi-user access/Start hosting multi-user access' window.
You will see 'Company file must be closed' window. Select Yes.
Read and select OK to the 'Multi-user setup information' window.
You can now switch to Multi-User Mode from the File menu.
Solution 3: Change QuickBooksDBXX service to Local System Account
Click Start.
In Search Bar, type MSC and press Enter.
Right, click the QuickBooksDBXX service.
Click Properties.
Select the Log On tab.
Choose the radio button next to Local System account.
Click Apply, then select OK.
Switch to Multi-User again.
Solution 4: Uninstall and Reinstall QuickBooks on your Server computer
If nothing really works you can also Uninstall and then Reinstall QuickBooks on server computer.
I hope you find this article useful and above steps will resolve your errors. If still you are facing the same error, gets touch with our Quickbooks Pro Support team by dialing number  1( 855)- 441- 4417 . Thanks for your valuable time.