Today there are many accounting software available in the market one of them is the most popular QuickBooks. This is the best accounting solution for small to large size businesses. It comes with lots of features from all these features one is writing checks. And sometimes there is a need to void and unvoid paycheck in QuickBooks. So, in this article, we will discuss how to unvoid a check-in QuickBooks Online as well as in QuickBooks Desktop. 
First, we will shortly discuss on delete and void transactions in QB.
Deleting or voiding are two different things. You can void or delete the checks. But delete option may not always be considered. If you want to void or delete a check that has already been written, then follow the given below steps.
How to delete or void transactions in QuickBooks Online
Know how to delete or void expenses, invoices and other transactions.
If you want to delete your unwanted transactions there are few methods like deleting, voiding to handle them.
First, decide what you want to do delete or void a transaction
In some of the cases, it is good to void a paycheck in QuickBooks as you always have a record of them.
When to void a transaction
At the time when you void a transaction, you need to cancel all the payments associated with a transaction this process is called "zeroing out". This transaction has not to impact on your account balances or reports, you have always a record of it. This works like the key of good accounting.
When to delete a transaction
While you going to delete the transaction, you are going to completely remove it from your records. You will never see that anywhere in your reports or records. But somehow you can recover some details using your Audit Log, but you can't be able to recover the transactions.
And if still there is confusion regarding delete or void a check then we recommend you to visit your accountant. And you can also contact our QuickBooks ProAdvisor.
Void or delete transactions
You can easily delete any type of transaction in QuickBooks, you just need to follow some simple steps.
Well, there are some transactions which you can't void:
Estimates
Deposits
Vendor credits
Purchase orders
Delayed charges
Delayed credits
You can void bill payments, but you can't void bills.
Select Sales or Expense menu.
Search for a transaction and open it.
Check the transaction. And assured that this is the transaction which you wants to void and delete.
Go for a More option in the footer. And select Void or Delete.
Choose Yes to confirm.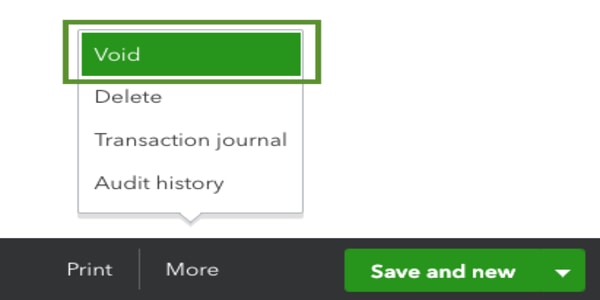 These steps void or delete your transaction and associate the payments to the date when you created the original transaction. And to remember if you want to include a void date, then add a note to the memo section.
Enter the transactions very carefully as because you can void a single transaction at one time. Further, the change is permanent. There is the limit in the QuickBooks that how many times you can void so try to make fewer mistakes.
Now, come back to the topic of how to unvoid a check-in QuickBooks. So, we will start with unvoid check in QuickBooks (QBO), then we go for how to reverse a voided check in QuickBooks Desktop.
Way to unvoid a check-in QuickBooks Online
There is no direct way to unvoid or reinstate a transaction in QuickBooks Online but you can solve this situation by manually re-entering the transaction.
How to undo a voided transaction by re-entering the transaction
Follow the steps to how you can locate the information that is contained on the check:
First, navigate and open the voided transaction.
Choose More option from the bottom of the page and enter Audit History.
Select Show All to see the original details in the transaction and any edit that has been made to the transaction.
Make record notes of all necessary information for entering the transaction. (Note: Voided transaction amount is always 0. Always use appropriate amount while re-entering the transaction.)
Then proceed to re-enter the voided transaction by choosing a back button on the browser.
After re-entering the correct information, the records update accordingly.
How to unvoid a check-in QuickBooks Desktop
There is no option to revert an invoice which is once voided. There is the option you can use the Audit log to see and re-enter the details.
Follow the given below steps to locate the invoice.
1. Select the Gear icon.
2. Choose Audit Log within the Tools option.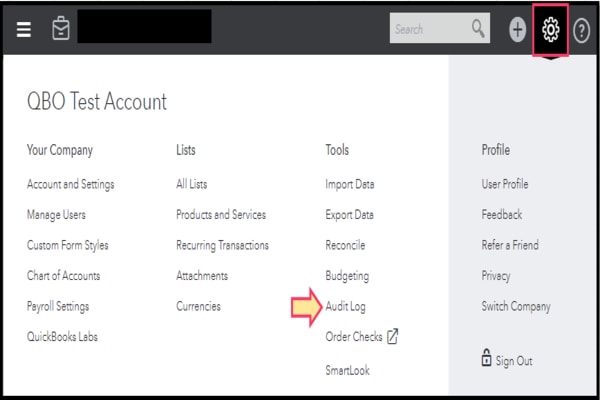 3. Choose the User Date and Events filters from the Filter list.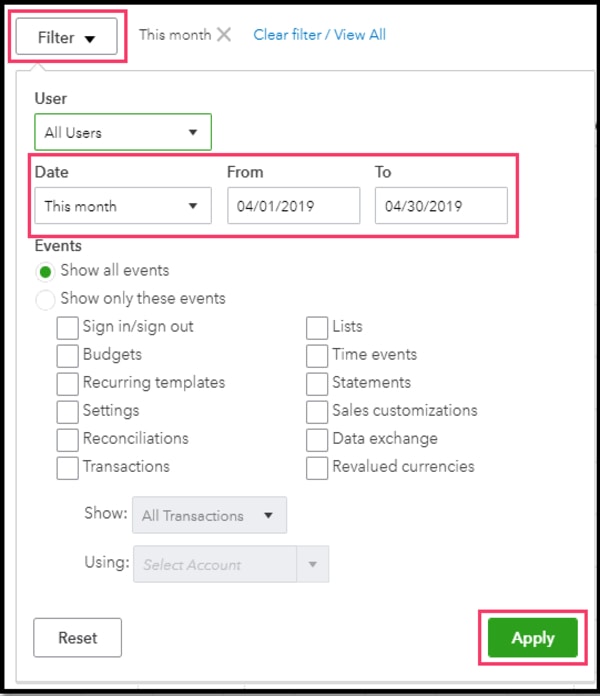 4. Choose the Apply option.
5. Navigate and locate the voided invoice.
6. Click View, in the History column.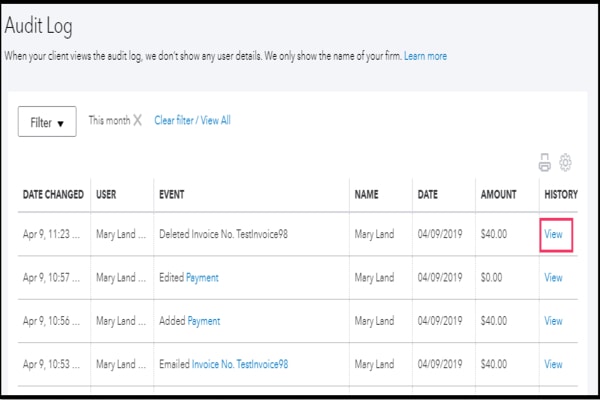 7. After creating the new invoice with the same information then use the information from the Audit History.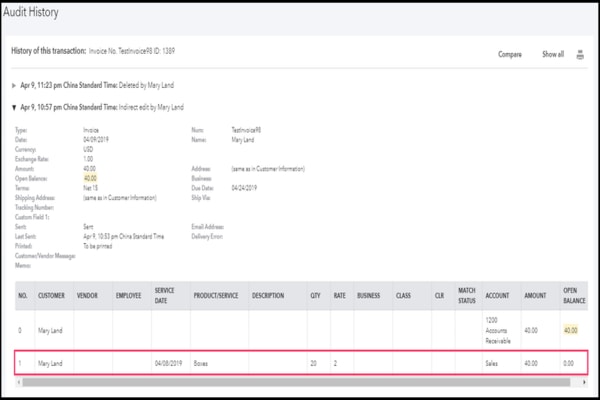 Note: When you reverse or retrieve the voided transaction, QuickBooks stores the details of the original transactions. So, voided and the newly saved restore transaction in the Deleted/Voided transaction record.
Final Thoughts
After inserting correct transactions, then records should be updated accordingly. Now, hopefully, you are able to re-added the voided transactions in QuickBooks successfully.
If you need QuickBooks support you can dial our toll-free number +1-855-441-4417.
Related article: