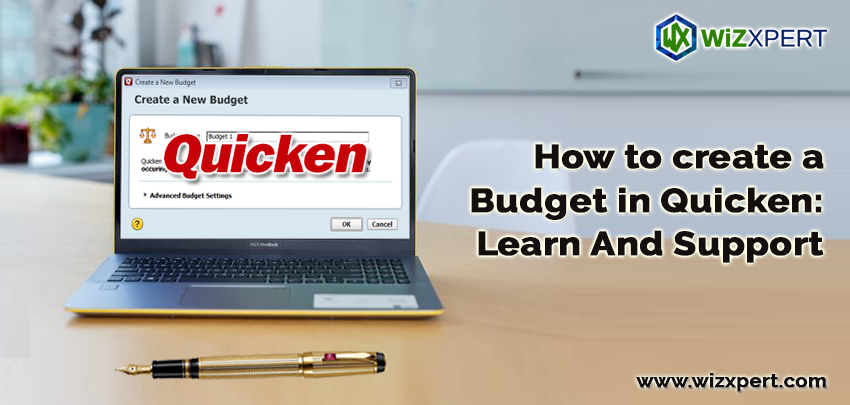 Here, we'll discuss how you can create your Quicken budget and what are the instructions that should be followed. So, just go through the article and enhance your knowledge regarding Quicken Budget.
Overview
As we all know Quicken is a personal financing software tool by which you can easily track every penny whatever you earn and spend. And, the best thing about Quicken is that it helps in managing your finances and budget in every possible way. Now, talking about the budget in Quicken then it creates the budget automatically which is based on your recurring expense categories. And, if you want to add or remove categories according to your needs then you can easily do that afterward.
To Create a Quicken Budget, follow the Instructions:
At first, you need to click the Planning tab.

Next, select the Budgets tab.
Now, you need to click Get Started option and then choose Budget Actions > Create a new budget.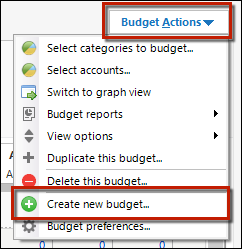 After that, type a budget name.
Again, if necessary then you can change the Advanced Budget Settings.
Next, you need to click OK to create your budget.
And, you can work with your budget in the Budget window.
Information required in the Budget
The type of budget created: Well, Quicken has the facility to create a budget for all of your recurring personal expense categories. And, it doesn't include any transfers or income categories in the budget. But, if you want to add transfers and income categories then you can easily add it by simply clicking Select Categories to Budget at the bottom of the Budget window.
The budgeting method used: Based on your actual monthly expenses, Quicken creates the budget for prior months, and your average monthly expenses for current and future months.
The date range used: It is seen that Quicken also creates a budget that is based on transactions from the previous 12 full months. But, if in case you don't have 12 months of transactions then in that case, Quicken creates the budget based on as few as 3 months of transactions.
The rounding used: In Quicken, each budget amount rounds to the nearest dollar.
The accounts and categories used: Quicken also creates the budget which is based on personal expense transactions in all of your accounts except Invoice and Sales Tax.
Quicken excludes these categories from a budget when it is first created. Let's have a look;
Income categories
Special investment and paycheck categories.
The Misc, Interest Exp, and Not Sure categories.
Categories with the given tax line item assignments: Schedule A: Home mortgage interest, W-2: Federal tax withheld, W-3: Medicare tax withheld, W-2: Medicare tax withheld, W-2: Local tax withheld, W-2: Soc.Sec.tax withheld, and finally in W-2: State tax withheld.
And, finally, after the budget has been created you can add categories and further customize it, as necessary.
How to copy your current budget to next year?
The first time you view a prior year's budget in a new year, Quicken asks you if you want to extend it to the new year. Just click OK and Quicken creates a new budget for you automatically, copying all of your current budget categories and budget values to the new budget.
If you want to get an early start
If you want to create next year's budget before the start of the year, or if you want more control over how the budget is created:
Use the date control at the top of the budget window to change the year
Quicken asks you how you want to create the budget:

Copy your budget categories and budget values to the new budget.
Copy your budget categories and actuals as budget values to the new budget.
Select and copy budget categories only to the new budget.

Click OK to create the new budget.
Notes
Your new budget will report income and expense actuals based on transactions from the year it represents.
You can edit your new budget without affecting your previous budget.
You can also create a budget for prior years.
We have discussed all the possible steps to create a Quicken budget. But, if you are still puzzled with your queries, and need Quicken Support then don't hesitate to dial our toll-free number +1-855-441-4417. Our experts will technically assist you to solve your queries.