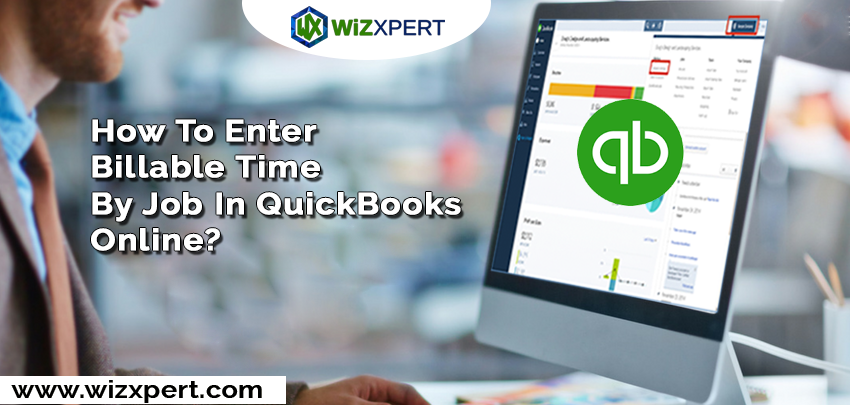 As you know that there is a feature in Quickbooks Online Plus and Essentials, you can keep track of billable time by a job. With the help of this feature you also can Set up jobs as sub-customers to keep all your billable expenses organized. Here we bring you the step by step guide to using this feature.
Add a sub-customer
From the left menu, Go to Sales or Invoicing.

Then from the top of the page Click on the Customers.

Now Choose New customer.

After that, you have to Enter all the appropriate information for that sub-customer which one you want to add.

Click on the Is sub-customer check box.

Now select the parent customer from the Enter parent customer drop-down.

Then Choose Bill with Parent.

Select Save.
When you finish the set up for Customers page, it would look something like this:
Jane Doe

Jane Doe: Brochures

Jane Doe: Letterhead
After applying this to set up your job/project as a sub-customer, now you must have to turn on some settings.
Turn on billable time
Go to the Gear icon at the top of the page and Select Account and Settings

From the left, Click on the Advanced option.

Now click on the Edit Icon In the Time tracking section.

Double check and be sure that the Make Single-Time Activity Billable to Customer box is checked.

(Optional) Choose Show billing rate to users entering time. You have to pay your employee and subcontractors if you bill customers a different hourly rate and you may want to leave this blank.

Select Save.
Enter or record time as billable
You will able to enter billable time through the Single Activity Time Sheet and the Weekly Time Sheet. You just need to go through the given steps:
Choose the Plus icon (+) at the top, then Select Single or Weekly Time Sheet.

And then Enter the information. Now You can mark it billable to the customer and also track your time.
Add billable time to invoice
Once you have entered time, marked them as Billable, and entered the customer's (that is, sub-customers) name, you will see all billable time ready to be included when you create invoices.
I hope this will help you to enter billable time by a job in QuickBooks Online plus or Essentials. If you want more discussion on this topic, you can contact our toll-free QuickBooks help number +1-855-441-4417 and talk to a Certified ProAdvisor today.
How to turn on and set up time tracking
With QuickBooks online Essentials, QuickBooks Online Plus, and QuickBooks Online Advanced, you can track and bill customers on your time. Use the Time tracking feature to assign a particular activity to a project or customer and select whether to bill your customers for the activity.
Time Details
Based on the rates you specify and whether or not the time billable, time detail will automatically appear on customer invoices. The number of detail will automatically appear on customer invoices. The number of details on the invoice is up to you.
You can include:
Employee's name
Hourly rate charged
Number of hours billed
You can customize the invoice to show the following:
Text from the description field on the timesheet
The name of the standard service you are using
The Custom text that you specify for time tracking charges
How to turn on time tracking
Following some steps:
Click on the Gear icon on the Toolbar.
Under your company, select Account and settings (or Company settings).
Choose the Time tracking section.
Set your time tracking preferences.
Click on the Save, then Done.
How to Add a Time Tracking User
Following some steps:
Click on the Gear Icon on the Toolbar.
Under your company, select manage Users.
Select Add user.
Choose Time tracking only.
Click on the Next.
Select which employee or vendor you want to add as a Time Tracking Only user and enter their contact information.
Save.
Thanks for visiting us. you are always welcome here anytime soon. If you want to get advice from other business owners for your QuickBooks related queries then please visit our QuickBooks community to find your queries. You can also post your question there.