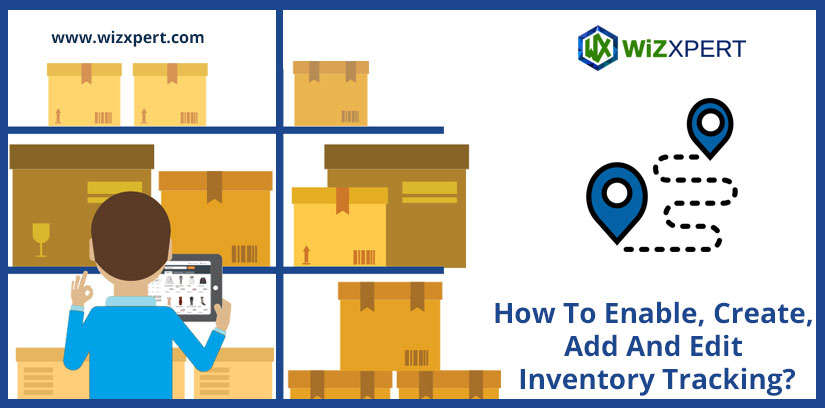 Tracking and maintaining inventory is a really tiresome task, but a crucial thing to assure that you have sufficient stocks to make your customers satisfied. QuickBooks Pro, Premier, and Enterprise editions provide QuickBooks inventory tracking, but this feature is disabled at installation.
If you enable and use the inventory tracking function then you are not only limited to manage inventory,  also you can get alerts at the time of reordering and creating purchase orders.
To Enable, Add, Edit & Create QuickBooks inventory tracking tutorial is simple, and you'll be adding products or services almost instantly. Quickbooks allows you to track 4 types of items. It offers to enable, add, edit, and create QuickBooks Inventory Tracking.
Features of QuickBooks Inventory
With custom images, it's easy to see your inventory at a glance.

It creates organized product lists that help you to find exactly what you're looking for and finish your reporting faster.

Whenever you purchase and sell products, your inventory quantities get automatically updated making it easy to see what's selling and what you need to reorder.

An inventory tracking provides real-time inventory valuation to keep all your financial statements up to date.

It also helps you stay on top of your purchase orders.

You can keep track of every order from each of your vendors and see contact information for your vendors in one place.

QuickBooks integrates with the tools you're already using to track sales and expenses and makes managing your business is even easier.
Types of Inventory Items to Track
Inventories items- These are the items that you purchase or sell and keep a track record of.

Non-inventories items- These are the item that you purchase or sell but don't track its record for example nuts and bolts used in the installation.

Services- These are the services that you provide to customers.

Budget – This is a collection of products or services that you sell together.
Enable QuickBooks Inventory Tracking
To enable the inventory tracking you have two options either you can turn on inventory tracking with quantity on hand, or you can import your products and services with an excel file.
Enable inventory tracking by quantity on hand.
On the select the gear icon.

Go to your company and select account and settings.

Select sales in the left sidebar.

Select the pencil next to the product and services and tick mark the option track inventory quantity on hand.

This leads to enable the new item type called inventory item when selecting new under products and services.

Click Save.
After you have turned the inventory now create your inventory tracking selecting your product type.
Create Inventory

Items
Go to the toolbar and select the gear icon.

Go to lists and select products and services.

Choose new.

Select inventory as the type.
Fill information on the product and service window
Enter the name of the product or the service.

Upload(this is optional) an image and enter SKU. Do not use an airy form template for SKU.

Add a category in the category drop down.

Enter the initial quality on hand.

Enter the date( you start to track the quantity of the inventory items on hand) in the as of date field.

In the reorder point field, enter the minimum quantity of the inventory item you have in your stock(optional).

Go to the inventory asset drop-down, choose or add an asset account.

Complete the following optional field – sales information, sales price/rate, purchasing information.

Go to the income account fields and select sales of product income.

Select the cost of goods sold in the expense account field.

Select save and close.
Continue the process until all the appropriate products have been marked for the process of inventory tracking.
Add Inventory Items to Products and Services
This page helps you to see all your products and services with the available quantities, costs, selling prices, and more. To move forward for the page:
Select the Gear icon on the Toolbar.

Go to Lists, select Products, and Services.
When you are working on the page, you have the option to choose or to add individual items by selecting the New button or import from Excel in bulk amount. On the Product/Service information window, you may select any of the four types of items
Edit Products and Services by Batch
In QuickBooks, you can edit Products and services as a group or a batch. To edit you can follow the steps-
You can edit multiple products, by placing a checkmark in the box next to the items and choose the appropriate option at the top.

You can also assign different categories, make the items inactive, or change the type (non-inventory item or service).
Inventory method of QuickBooks Desktop
Invoicing progress- Quickbooks desktop offers the ability to create an invoice based on percentage estimates, invoices, and what you have invoices so far.
Purchase orders- You can partially receive Purchase orders in QuickBooks desktop.
Receipt of items- In QuickBooks Desktop, you can use Item Receipt to receive the Inventory and convert the item receipt to Accounts Payable when needed.
Fixed % Price Levels- This feature of QuickBooks desktop allows you to create different levels of pricing.
Manufacturer's Part Number (MPN)- This feature helps you to also put the part number from the manufacturer or vendor to use as a reference in Purchase Orders.
Custom Fields- you can add up to 5 custom fields on each item that allows you to record information.
Item Groups- It also allows you to sell "kits" of multiple items that are sold together as a package.
Inventory method of Quickbooks Online
Sales Orders- QuickBooks online Allows you to enter sales without affecting inventory.
Max Reorder Point- you can also track the maximum quantities you would like to have per item to use as a guide to reorder in the future.
Multiple Units Measure- you can track inventory in more than one unit of measure in Quickbooks online.
Item-Level Price Levels- you can set up multiple price tables for all items that allow the users to easily choose the appropriate price.
Inventory Assemblies- It helps in manufacturing multiple inventory parts and other raw materials into one single new item.
Inventory Center- it provides a fully functional screen like Customer Center or Vendor Center that allows you to see all related transactions and attributes.
Sales Order Fulfillment Worksheet- QuickBooks Online provides a great tool that oversees all open sales orders, indicating which ones are partially fulfillable or fully fulfillable.
Hope, above discussed steps, help you to understand how to edit quantity on hand, reorder quantity, make multiple items inactive; but if in case, you are still not able to perform these steps or getting any issues while performing the steps then you can directly contact our QuickBooks Pro-Advisors team by dialling our toll-free +1-855-441-4417, Wizxpert experts team is available to provide relevant and reliable solutions for all kinds of QuickBooks related issues.