How to create budgets and how does budgeting work in QuickBooks
Last Updated on: August 28th, 2017
Posted by:

admin

Category:

QuickBooks Online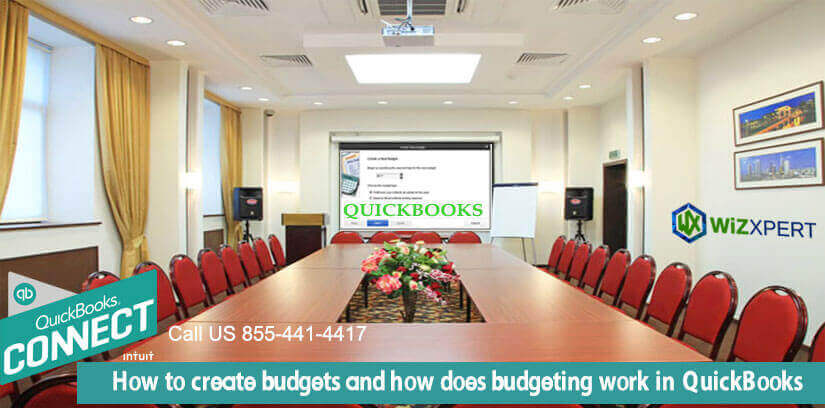 Budgets in QuickBooks
The QuickBooks Budgets helps you to see how well your company is performing and compare your actual revenues and expenses to your company's budgeted amounts. In QuickBooks Online you can create a budget by Class, Location or Customer, but not by two or all three. You can create a budget in QBO by only one category per budget.
Note : The ability to work with budgets is only available in QuickBooks Online  Plus. If you need any support contact our QuickBooks Online Support team.
Create a subdivided budget:
Select the Gear icon > Budgeting.

Click Add Budget on the top-right corner.

Enter the required information:
                Budget Name
                Budget Fiscal Year
                Interval: Monthly, Quarterly, or Annual
                Pre-Fill Data
                Subdivide by, select:
Click Next.

Select the category

Enter the budget amounts.  Click Save at the lower right.

Enter budget amounts for all subdivided categories

Click Save and close
Remember in QuickBooks Online you can create budgets only one year at a time. It also does not have the capability to do budget forecasting.
How to copy an existing budget:
Select the Gear icon > Budgeting

Locate the budget to copy

From the drop down menu on the right select copy

Enter a new budget name and the fiscal year

Click Create Budget

Update the budget amounts

Click Save and close
How to access or edit existing budgets:
Select the Gear icon > Budgeting.

Now all budgets will display

Each budget select the drop down arrow on the right side:
              Edit
             Copy
             Delete
             Run Budget Overview report
             Run Budget Vs. Actual report
Hope this will be helpful for you. If you also want to learn more about budget and how does budgeting work, get in touch with our well qualified and experienced accounting experts by our QuickBooks Support Phone Number "+1 855 441 4417" team.