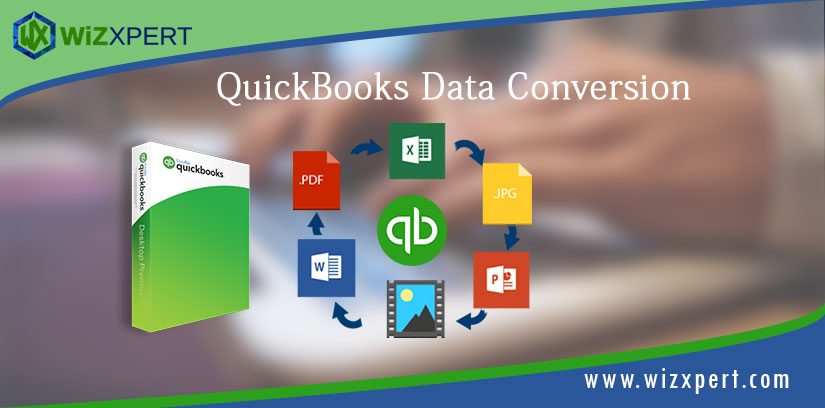 Need to migrate your existing data into QB? if Yes, QuickBooks Data Conversion is the solution for you.
QuickBooks is one of the most preferred accounting software for small and medium-sized businesses. The software is loaded with numerous features. And QuickBooks conversion tools to get your business running smoothly also.
One of the best features is to convert your existing account data into QuickBooks. And, in order to help you with this. We have our certified ProAdvisors (CPA) QB data conversion team at your service. You can get all your business data converted into this software easily.
QuickBooks is a lot efficient and accurate. Then the most expensive accounting software available in the market. Also, you can easily switch over to this. In addition, Our CPA team will guide you through the process. And help you set up your accounting data into QuickBooks.
QB professional will help you with the following:
Our certified ProAdvisor team will help you convert and migrate data. In listing for

ms

such as MS Excel or CSV into QuickBooks. In addition, our ProAdvisors can cover all your accounting charts, inventory, service. And tax items, classes, vendors, jobs, customers, employees, price labels, assemblies and so on.

Our CPAs can convert and migrate your accounting transaction data easily. We cover customer invoices, AR, open accounts payable. Open estimates, vendor bills, open sales orders, open purchase orders. And monthly summary balance also.

A thorough cleaning of files is required. As every accounting software treats transactions differently. QB experts can help you convert all your general ledger transactions. Invoice details, bill details and consolidate files.
Our Certified ProAdvisor team is always here to help you. Our team of CPAs will make your data imported into QuickBooks easily.
Related Article: Benefits of Using QuickBooks accounting software
We can help you import data from many other accounting systems mentioned below:
SAP

Epicor

Maxwell

Xero

PeachtreeSage 50

Timberline

NetSuite

MYOB

Navision

Exact Macola

Cougar Mountain

DacEasy

AccPac

Mas500

Mas 200

Mas 90
Industry-Specific QuickBooks Data Conversion Service Provider
There are millions of businesses that depend on QuickBooks for their accounting functions. Our accounting professionals have worked with QuickBooks within virtually every industry:
Accounting

Agriculture

Construction

Distribution

Education

Engineering

Financial Services

Government

Healthcare / Medical

Information Technology

Insurance

Legal

Manufacturing

Nonprofit

Professional Services

Real Estate

Retail/Hospitality

Telecommunications
Conclusion
As a result, I hope you find this blog useful. If you need any further information related to this topic or QuickBooks. Or if you are facing any issue while using QuickBooks. Or your QuickBooks is not working. Please feel free to contact us at our toll-free QuickBooks Customer Help Service+1-855-441-4417. Consequently, Our intuit certified QuickBooks ProAdvisor will give you a Quality and instant support.
Every business & industry has specific requirements, and our experts are capable to fulfill your specific needs and serve it effectively through available QuickBooks products.
Our Certified ProAdvisor professionals are experienced enough. To help QuickBooks users individual, small or medium business. also large corporations. Furthermore, you have a requirement for QuickBooks data conversion. call us at Our toll-free QuickBooks payroll Support number +1-855-441-4417.
QuickBooks Data Conversion Service
Data Migration
Summary
QuickBooks Data Conversion Service provides the best feature is to convert your existing account data into QuickBooks.
Read some more interesting blogs:
Convert a QuickBooks file from Mac to Windows & Windows to Mac
How to convert from QuickBooks desktop to online?