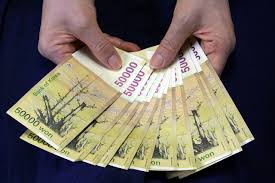 Making money is not as complicated as most students think. Smart students are always looking for opportunities to make money in a simple legal way. So there are many legal ways how to make extra money.
Today, a number of students across the world have part-time jobs that allow them to assist their parents in paying tuition, debts and having fun with friends. Every student can agree with one thing: There is nothing as frustrating as having freedom but being restricted by finances.
So, how can you earn money while in school without working so hard for it?
We have done our research and found fourteen weird ways to make money legally.
1. Engage in clinical trials
You can let science help you earn cash easily without struggling. All you have to do is participate in a clinical trial. The aim of clinical trials is to help people who have underlying medical conditions by analyzing how they respond to specific kinds of treatment.
At times, clinical experts will recruit healthy people as part of the control group. Through the government portal, you can find and participate in clinical trials that suit you.
2. Sell scrap metal
If you have a store full of vehicle and truck items, you can collect and take them to the local scrap yard. Before selling your scrap, you should do some research on the potential buyers and their prices to avoid losing money.
3. Walking and cleaning dogs
Do you love dogs? These furry friends can help you earn a fortune. Every dog owner's wish is to have a healthy happy dog. If you have friends who don't have enough time to look after their dogs, you can help them by offering dog walking and cleaning services.
4. Baby sitting
One of the creative ways to make money easily is baby-sitting kids. It's much more convenient because you'll be staying in a quiet environment. While the child is asleep, you can read a good book or even watch your favorite show on TV. There are several websites that give you the opportunity to connect with parents or guardians and babysit children for a long period.
5. Help others communicate
Are you multilingual? If the answer is yes, you do have an edge over majority of people around you. You can become a translator or interpreter and help other people communicate.
Working as a part-time translator will earn you enough money to cater for your needs in college. You can work locally or on a contract basis using online markets.
6. Freelance writing
There are many online platforms that will help you earn money easily through writing. There are several writing tools and softawre which you can use to improve your writing.
Freelance writing is popular today because of its convenience and payment rates. Freelancing allows you to write articles and college paper by Edubirdie easily at your convenience.
7. Become a customer service rep
Sometimes, dialing the customer care number of a company will direct you to someone wearing pajamas and slippers at home. A number of companies have outsourced their customer care services. This means that most of the workers operate remotely. You can be one of them.
8. Focus groups
Companies are ready to pay consumers to provide genuine and valuable feedback on their products. This is usually done through focus groups. Members are normally compensated for their time. Focus groups operate best in large metro areas however; most organizations are shifting to online forums.
9. Conduct surveys
There are organizations that will pay you for filling out an online survey or questionnaire. Most of the questions are usually simple and straightforward. This is one of the easiest ways to earn money.
10. Rent a room
A lot of students make money by renting their room to travelers. There are great sites that will allow you to connect with potential travelers and make real money for example Airbnb.
11. Become a friend
One of the weirdest ways to earn money is renting out your friendship. There are several sites that enable you to rent someone's friendship for a specified period of time. Having many friends will definitely improve your communications skills and boost your confidence.
12. Tutoring
Are you good at geometry or algebra? Do you have a good command of English? Tutoring will help you earn money easily using the knowledge you've gained. Schools and colleges are the best spots to offer tutoring services. You can also educate other students online.
13. Rent your space
If you don't have a room to rent, you can offer parking space for travelers or rent out a small store or garage for travelers to store their times.
14. Home manager
Managing a home when owners are not there will help you earn money easily and quickly. No homeowner can travel without having adequate security on his or her property.
Conclusion
Due to the rapid advancement of technology, making money has become easier like never before. The fourteen ways discussed above will help you earn money while in college without struggling because you also need to concentrate on your studies.
It's best to do your research before indulging in the ways discussed above. Every country has its rules and regulations on making money legally. Understanding what you are indulging in will improve your productivity and performance. Knowing the price, you'll charge for a specific service is crucial. You should not charge too high or low. Understand the market properly. You can start earning money and creating a fortune today.
Read also: