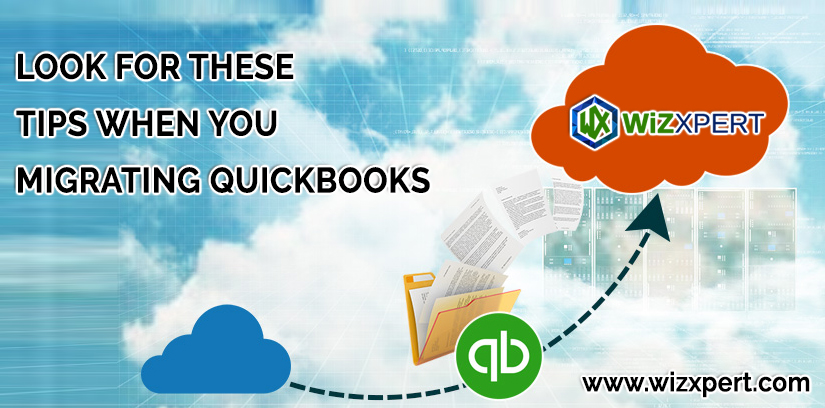 Simple companies have small QuickBooks online accounts because they can't handle more complex structures but famous companies have big structures. When we starting a new QuickBooks data file or moving to QuickBooks Online, we faced many problems related to file sizes, etc.
Firstly better known this procedure, and how it is work? how many difficulties arise when we migrating QuickBooks. Search the best or proper solution and start the migration.
Moving from Quickbooks is Painful Or Not?
Different industries require different data structures and levels of complexity. QuickBooks desktop for companies that had 30 million dollars in revenue and had a lot of transitions, and it works just fines. Other software solutions for small companies but because of the complexity of how they did things, QuickBooks didn't work. Movement is painful when we do it in companies, so u make a backup.
Every company work at had problems when it was single-user mode when really it needed to be in multi-user mode. Planning and being aware of pitfalls
Transaction:
Many Companies use A/R(Accounts Receivable) and A/P(Accounts Payable) on a cash basis. QuickBooks will not let you record Transaction that contains
Two A/R account
Two A/P account
One A/R account and one A/P account
A/R and A/P adds a level of complexity involving matching vendor, sales codes and linked transactions (Invoice/Payments and Bills Payments).
Monthly Trial Balances: Clean the exporting history and importing entries in the target software for monthly trial balances.
Check Data Quality: Improve the data quality for better support the system, if data quality is bad is another drawback of the system. Data quality significantly influences efforts.
Importance Of charts Of Accounts With Editing
First made a better understanding of these words' purpose, application, and responsibilities, these words play an important role in charts of accounts. The charts of accounts between the old and new systems are essential things. It's necessary your accounts is a simple one to one relationship. If your account is one to more accounts so it is complex things for you.
If you are already having QuickBooks, you can easily add, edit, or modify and manage your accounts. Change the account and name or type, remove the duplicate account, and merge the accounts. Before merging the accounts, it would be prudent to make a copy of your QuickBooks file.
When is the Best Time Tackle Migrating Quickbooks?
Any business person, Accountant, QuickBooks advisors and whoever change their accounting system has to face the one fundamental question that is, Is this best time of year to tackle migrating QuickBooks.
The end of the year is the best time for starting a new accounting program, but January 1st or in December may not be the best time for this.
Selection, Education and cutover and go-live are the major steps included in successful migration planning.
Finds a slower time of the year and implement it towards the year-end.
Special GL Accounts Issues
Please find the followings steps and verify :
Have you created the vendor reconciliation account (if not please create)
Have you created the special general ledger(G/L) account for the security deposit (if not please create)
This steps useful for GL account. This may require you to import history into regular current assets and liability accounts, in the same way for example sales tax payable each transaction requires a sales tax vendor name.
Fastest Way To Import General Entries
Trial balance exporter is the easiest and fastest way to import Journal entries and history from QuickBooks support.
What Exactly are General Entries?
Some Journal entries are
The appropriated date
The amount and account to be debited
The amount and account to be credited
A short memo
Each monthly Journal entries needs a unique reference number and transaction date. In computer accounting systems, most of the business transactions recorded automatically in the G/L.
Tools Used FOR IMPORTING QuickBooks
Tools used for importing Quickbooks online are
SAASANT
Business Importer
Zed Axis Importer
These tools do have cost and free option is excel file, some youtube video also assists you in how to use tools and how to Importing QuickBooks online.
Moving from QBDT TO QBDT :
If we use old desktop data files as new desktop data files, it's a benefit for us but it does not always work although we try it. Save employee records, payroll items codes, memorized transactions, and memorized reports, set up user profile data and dashboards, it takes many hours to be saved, so we maintain these things first.
Follow the condensate data utility within the QuickBooks, it helps to remove all transactions, when a transaction is removed so all the unnecessary names and accounts are deleted. One file takes over 15 hours.
Migrating QBDT To QBO:
In QuickBooks online editing the chart of account, customer and vendor lists are awful.
Create a QuickBooks Online account and convert your QuickBooks desktop data.
Firstly import QuickBooks for mac files, Quickbooks Pro, QuickBooks enterprises files and after this connect to QuickBooks online, sign in your QuickBooks Online account, and then select the online company you want to import your data into. The import process takes 24 hours and you receive a mail when importing is done.
How do I Add A Debit And Credit Column To My Reports In QuickBooks Online?
If your Target Software requires separate debit and credit columns this is easy with Excel.
First, create a new debit and credit column and assign a name according to the trial balance figure. Your Trial balance figure in column G and you need them broken out into columns E for debits and F for credits.
DEBIT COLUMN E: Add this formula and paste it down = IF(G2>0, G 2,")
CREDIT COLUMN F: Add this formula and paste it down = IF(G2<0, G 2*-1,")
Import Plan Recap To Migrating QuickBooks.
Verify the compatibility of exporting chart of account and a new chart of account(COA)
Current assets and liability accounts replace with the system created A/R and A/P accounts
Importing the ending trial balance as of the oldest year desired into the target software
Each subsequent year's monthly journal entries are exported and import as required
When you import the final month's trial balance close out the temporary A/R and A/P accounts to clearing accounts as of the last day
Following your new software instruction, enter open A/P bills and credits and A/R invoices and unapplied credits
For bank reconciliation purpose, adjust the bank accounts to the cleared bank balances as of the last day and enter outstanding checks and deposits in transit
Finally, compare financials from both systems to test, test, test!
For further assistance call your toll-free QuickBooks help number +1-855-441-4417.