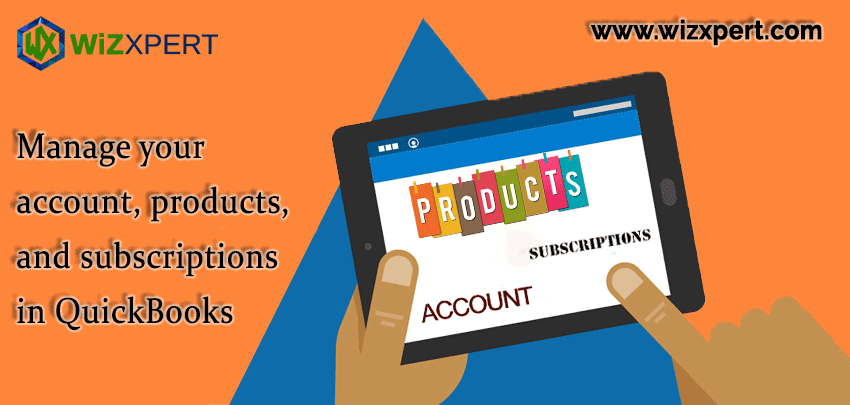 In this article, we discuss how to manage your account, product, and subscription in QuickBooks. Here we explain the benefits of the QuickBooks site page. It is a one-stop page that is designed to help you access and manage all your products and services. You can update your credit card information for product purchase, cancel a product or service and also manage your account information, It's a one-stop site page for you. Here are some task you can perform through this page:
Updating your contact information
Managing contacts on your account
Finding your license details
Downloading your software (for QuickBooks Desktop)
Reactivating canceled service or subscription… and more
It is very easy to reach on this page. You can access this through Google search makes it easy for you to land on this page. You can also use this link to access it.
Log in with your user ID and password. If you forget your login credentials, follow the steps below:
Click on the option "I forgot my user ID or password"
After that, Enter your user ID, email address, or phone number to recover your account
Now you have to Set a new password. As an added security, you may also be prompted to enter a six-digit code that is sent to your email or cell phone.
Now you will be redirected to the page where you can see all the lists of your Intuit product After successfully logging in.
How to manage products and services
The "Product & Service" section on the CAMPS dashboard shows all your enrolled desktop applications and subscriptions.
Can't find your app or subscription? Select Show All. if you still can not find it, select the drop-down at the top right, then make sure you are on the right Desktop account.
Information about your app or services
Find your app or subscription from the product & Services list.

Select details.
Choosing a product or subscription gives you a chance to see more information about it,
Product and License number

User limit

Payroll service key, EIN, subscription number, and other payroll subscription details

Product editing and version info

What include in your care plan
To get started, select your specific product tile.
QuickBooks Desktop: When you select QB Desktop it Opens a page that lists all your Desktop products and services. It will also provide you your account and payment details. For additional information about this page see Use the Customer Account Management Portal Site (CAMPS)
QuickBooks Online Accountant: This option will send you to your QBOA Account page. Here you can update your account information and also manage your clients.
QuickBooks Online: This option will take you to your QBO Account page where you can see and manage your personal and billing information.
QuickBooks Payment: It will Direct you to a page that where you see all your payment account and also it will provide you an overview of the charges and fees based on the account selected. You can reach on your merchant center when you click on the Payments Service Center button.
Intuit Online Payroll: This option will take you to your Intuit Online Payroll account.
If your account is found but there are no products listed –OR– if one of your products is missing, the page gives you the option to search for another account using the email address associated with it. To do this, select Find by email or Sign In.
Now see the upper left section to manage your account. Here you can see your email address and it also allows you to select My profile link, log out and the help icon.
If you want to Edit your login info page then go to the My profile link. Here you can see three tabs:
Profile: This tab allows you to edit your profile information such as your name or User ID
Security: You can change your password and add a mobile phone number for your account in this tab.
Apps: This tab helps you to manage all your authorized apps and your connected products.
The Help (?) icon takes you to the Intuit Learn and Support page.
Get instant QuickBooks help for all your problems Dial +1-855-441-4417 toll-free and contact a QuickBooks ProAdvisor now.
Join our QuickBooks Community to get answers from other business owners.