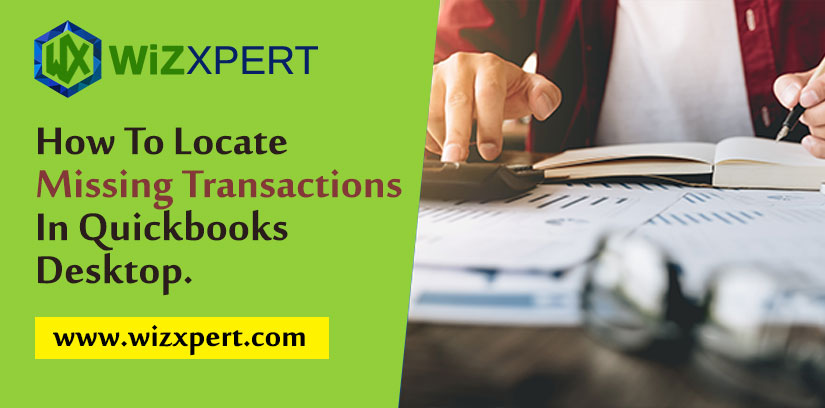 Unable to find missing transactions? If you work in a company, college or your own private firm where you maintaining all the transactional report. We are here to help you to find out your important transactions that missed due to some reason.
Quickbooks is the option where you can store, manage and maintain your all accounting works very easily. It is the most trustable accounting software which is used to create invoices, manage expenses and all cash transactions or cash flow. QuickBooks helps to increase or grow the small & medium size businesses to handle accounting, business payments, and payroll systems online.
Apply These Steps To Find out Missing Transactions:
Check your audit report
Find the Company file
Find Condense Information
Re-enter your missing transactions
Check your audit report:
The first thing to check your audit trail report, this will show you all transactional report and also reflect the deleted transactions. QuickBooks provides that platform where the record manager can manipulate company information, product information, and payroll system.
But it has some advance feature of showing deleted values of record by highlighting them. This shows that data is changed or modified in the particular section. For e.g. In a company, products values changes or old products get replaced by the new one. It indicates in a bold format that this whole term gets changed.
To open an audit trail report, you first need to open the Reports menu in which you select Accountant & Taxes option then go to Audit Trail option where you can customize your report by transaction date, type, and name. It helps you to get accurate and easy method to store large data in a suitable format which allows you to smooth way to modify the records.
Find the Company File:
Here you need to find the exact transaction file from multiple file collection that is missing or changed. Because a company has a large data in which regular insertion or deletion occurs it is not easy to find out the missing points.
But QuickBooks makes it easier by which you can open and sign-in to your company file, by pressing the F2 key. This will bring up the Product Information window which shows you the file Information you looking for. You can select details which are changed or deleted from the file.
Find Condense Information:
Condense is a feature of QuickBooks which help you to remove formal existing information to a cutoff date. It is used for reducing the file size of your company file or for other reasons. The method of removing redundant or unused data and providing space for new data insertion. It compiles the data on your demand means, you can choose the date range up to which you need data.
Re-enter your missing transactions:
If you will not find the missing details by the above steps, then the only thing you need to do is move ahead and re-enter your transactions. Because maybe data is not stored or entered in reports. All the above methods did their job and surely defined that data was not entered yet into company files.
Generally, we don't know that how we can find the missing data from the large company files and it is not easy to memorize or search the exact data. So that, QuickBooks introduces accounting application for speed-up your business without wasting time or money.
I hope this will help you to locate your missing transactions in QuickBooks. If you still want more discussion or help of any issue related to QuickBooks accounting software, Call our QuickBooks Support Service and talk to a Certified ProAdvisor now at +1-855-441-4417.
Thanks for visiting us. You are always welcome here anytime soon if you have any other queries in your mind. You can also visit our QuickBooks Community if you want advice from other business owners.