Are you running a business? Do you have confronted much difficulty in payroll processing and calculating accurate employee working time than working with business activities and operations?
As the business owner, are you unable to find a way to solve this hassle?
Even though it is extremely hassled, it is your responsibility to handle and deal with employees' timesheets and payroll every often.
Let's take a look at how to integrate payroll and attendance software to calculate accurate employee hours and improve payroll processing with time & attendance tools.
Never get any wrong impression because these are actually decisive yet simple components of your business procedures.
When searching for the best solution to this problem, you often end up at the idea of integrating attendance and payroll software.
Of course, it is a better idea because it gives exact information about employees working time without taking much effort and time of yours. Do you still have a doubt about whether your idea works? Continue reading the article!
Importance of payroll and attendance software integration
Managing your employee payroll processing and attendance plays a vital role in the overall productivity of your company.
When speaking about workforce attendance, punctuality and regularity are the two most important attributes. Attendance depends on several parameters such as break hours, punch in time, absenteeism, half-day, overtime, assigned shifts, and much more. You can use the QuickBooks workforce for this.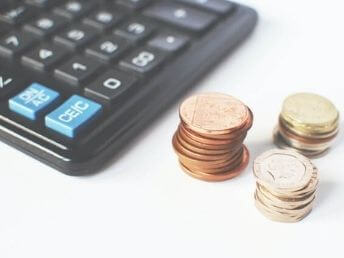 When you do not have accurate and adequate data of such parameters, it leads to employees being overpaid or underpaid.
Both cases result in the dissatisfaction of employees that affect their morale entirely. Additionally, it gives a bad impression of your company.
This is why the integration of payroll and attendance software is highly recommended.
You might involve in manual processes of calculating staff working hours. However, it is time-consuming and frequently results in an inaccurate outcome.
Many companies started using automated payroll and attendance software to streamline employee activities.
Payroll integration with the attendance software makes the whole task into a single entity. It means you can do these hassle jobs much easily and quickly.
The requirement of accurate employee work details
Payroll is interlinked with employee attendance and time. Of course, it is the truth but in reality, tracking employee attendance and time for payroll purposes is a time-consuming and the most common error-prone task for several companies.
With the paper-based and manual systems, you have to run every task separately right from payroll.
Frequently, it results in inaccuracies and errors, which bring several problems. Employees forget to fill manual timesheets several times, which often end up at overpaid and underpaid.
In such a condition, you must need accurate employee work hours to give an appropriate salary that does not affect both company and employee.
Additionally, it helps you find out the mistakes of employees and companies to rectify them and work much efficiently than ever before. This is the major reason for companies longing for accurate employee work hours and integrate payroll and attendance systems.
Why should we integrate payroll and attendance software?
Are you thinking about how this integration is helpful for your business? Well, look at the below to know the reasons for integrating the payroll and attendance software together.
Accurate payroll processing and employee hours calculation
Attendance software collects all the information regarding employee working hours in real-time and payroll integration sends this information to payroll software automatically.
This automated process actually removes manual intervention so that it offers many efficient results in terms of both accurate payroll processing and calculating employees' hours. Additionally, it helps you avoid several mistakes.
Minimized paperwork
The integration of attendance and payroll software saves more of your precious time because it captures all employees' attendance data electronically. In addition, it minimizes paperwork because the entire integration process is completely free from tedious and time-consuming paperwork.
Without any doubt, you no longer need to indulge in these hassle tasks because it makes you confused, irritated, and stressed.
Centralized attendance and payroll data
Payroll processing of staff working remotely and from several locations proves to be a time-consuming and tedious task.
Lack of accurate and centralized data for payroll processing is the most common issue for the HR department.
Using an automated centralized attendance system, you can ensure accurate data regarding employee attendance.
When you synchronize your payroll system with the time-attendance system, you can able to retrieve correct data for payroll processing and working hours calculation.
Increased transparency
Most of the automated attendance software provides an employee self-service portal for employees to manage and monitor all their attendance and leave options.
It lets employees view their attendance, shifts, leave details, tour information, and much more. Since everything can be accessed by staff and company management easily, both parties can enjoy a high level of transparency.
Extremely secure and reliable
The payroll attribute is highly based on the attendance data of the employees. This data is actually generated by the records already taken by the RFIC card or biometric in the time-attendance terminal.
Usually, it is installed at the entry/exit of the office premises. These terminals also scan authorized credentials such as card, fingerprint, face, and much more of the employee and then translate it into the numbered code. It is corresponding to a certain employee ID, which makes it reliable by 100 percent attendance data integrity and streamlines payroll processing much efficiently.
Reducing the chances of making errors
Modern attendance software is designed to collect employee attendance data automatically by eliminating the requirement of manual input.
Since data is collected on a real-time basis, it lets you review and approve attendance for payroll processing with ease and better accuracy. When pairing your payroll with the modern attendance system offers real-time data analysis and renders your confidence, which payroll-related information is conclusive and in sync always.
Easy to integrate
Most times, the attendance system can calculate the employee work time automatically. Ensure you have chosen the right system, which includes the export format for your payroll software. The automatic data export will assist reduce the resources to process your payroll and eliminate data entry errors. On the other side, you will also save costs on maintenance work.
Hope you find this article helpful and worth reading.