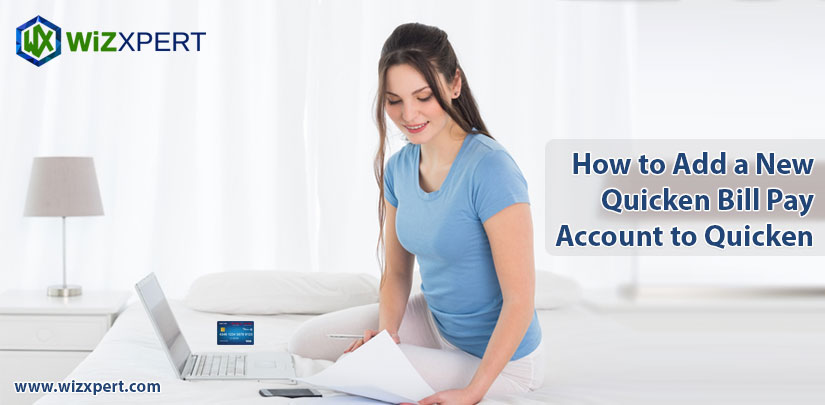 With daily new advancement in technology, it has undoubtedly changed the way we function, travel or even accounting. A few decades ago, to handle all those boring budgeting & calculation, we were spending our days of time.
But thanks to digitalization, which has been the cause for giving unmatched opportunities for the growth of businesses by reducing your effort and time needed to do bulky things.
Quicken Bill Pay is another live example of how digitization is changing our business world. It is an advanced way to pay any kind of bill straight away from Quicken itself. The new feature is available in Premier and Home, Business & Rental Property plans.
It can be defined as: "An online payment service that offers you to pay your bills as well as get all the information such as new payment, account number, and payee automatically is known as Quicken Bill Pay Service."
What does Quicken Bill Pay provide
Organize all your bills together:
You never need lots of sticky notes, reminder, apps to organize all your bills. It provides a dashboard through which you can access both e-bills and manual bills.
Payments made easy with Quicken:
With the latest technology available in Quicken Bill pay it is easy to analyze, schedule and pay bills right from the register. Whenever you pay the bills, it transfers the information in Quicken.
Easy, Flexible Payments:
Whatever the number of payment needs to be done, all can be done with a single click. With all new advanced technology, you can do payments from up to 10 accounts. The best thing is that you can send and receive payment across the United States.
Security:
Security is the best thing it provides. With encryption & SSL technology it protects data and thus ensures the highest level of technology.
Bill Payment Guaranteed:
Quicken Bill Pay guarantee payments arrive on time and accurately. If they are unable to do so, Quicken will pay any late fees up to $50.
But to avail all these useful features, you must know how to add new Quicken bill pay account to quicken. Let's learn about it in detail.
Steps to add new Quicken bill pay account to Quicken: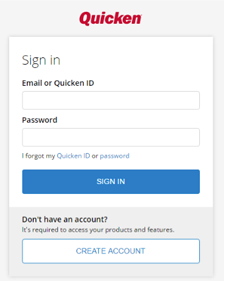 If you want to add a new account, firstly you need to "create a new account" at the Quicken Bill Pay login website. Thereafter "activate your quicken bill pay account".
You can also update your Quicken ID profile information after Id creation. If you have an existing Quicken Bill Pay account then you have to cancel it and create a new one. You can use your account for both Windows and Mac if you switch.
Add Quicken account for Windows:
Here are some steps you need to follow to add a new Quicken Bill Pay account to Quicken for Window. Behind this, you can also know about Quicken 2018 updates for Windows.
Steps are as follow:
Select

tools

option from the main menu.

Choose

Quicken Bill Pay

Click on

Setup Quicken Bill Pay Account
Here you have a pop-up window where you need to enter your Quicken Bill Pay user ID and Password as you created already.

Click on

connect

option.

After verification, a new pop-up appears on the screen.

Now to add, select

link to existing Quicken account

and choose

account

form the drop-down menu. Here you can add multiple funding accounts if you have set up

multiple funding accounts.
At last click on Next option to finish the setup.
Now after successfully adding a new account for Windows, you can pay bills from Quicken by the use of Quicken Bill Pay.
How to view your bills on the web:
Go to the Quicken Bill Pay website, and then enter your User ID and PIN

Click on

Payee setup.

Select

Bills

to the right of the payee in question.

Click on the

Detail

to the right of the bill you would like to view.
Add Quicken account for Mac:
Here is some easy step through which you can simply add your account to Mac. these steps are as follow-
Select

bills

form the main menu.

Choose

Step 3

.

Click on

set up Quicken Bill pay

option.

Now enter the "USER ID" and "Password" as instructed in pop-ups.
Then click OK.

After the connection successfully created, you can get all the related information related to your account such as

funding accounts

etc.

The next steps are similar to the previous steps of Quicken for Windows.

Select "

link to existing Quicken Account

" and choose

matching funding account as you have already set up on Quicken Bill Pay accounts. You can also add multiple funding accounts.
After setting up all the entries, click on continue to finish setup.
Finally, you can use Quicken Bill Pay to pay the bills from Quicken.
You should know that sometime there may be Duplicate Transaction Downloads issues in Quicken for windows. Form this link you will get all the information related solution to your Problem/issues.
Some key points, you should keep in mind
If you want to

upgrade

your deluxe or starter membership to Home or Premier, business & rental property, then your Quicken Bill Pay account will be upgraded to a free account automatically.

If you need to Switch your membership, then Quicken Bill Pay is no longer and after 30 days, you will be charged for bill pay automatically with

$9.95/m

, unless your bill pay account is canceled.

If you're eligible for

free bill pay

Quicken will automatically

recognize

after adding new Quicken bill pay credentials to Quicken.
If you have not started using Quicken Bill Pay, this is the right time to do so. After reading this article you must have been able to learn how to add a new bill pay account in both Window & Mac. That's all in this article.
For further more discussion and support Contact our experts at our toll-free Quicken Support Number +1-855-441-4417