QuickBooks Error code 80029c4a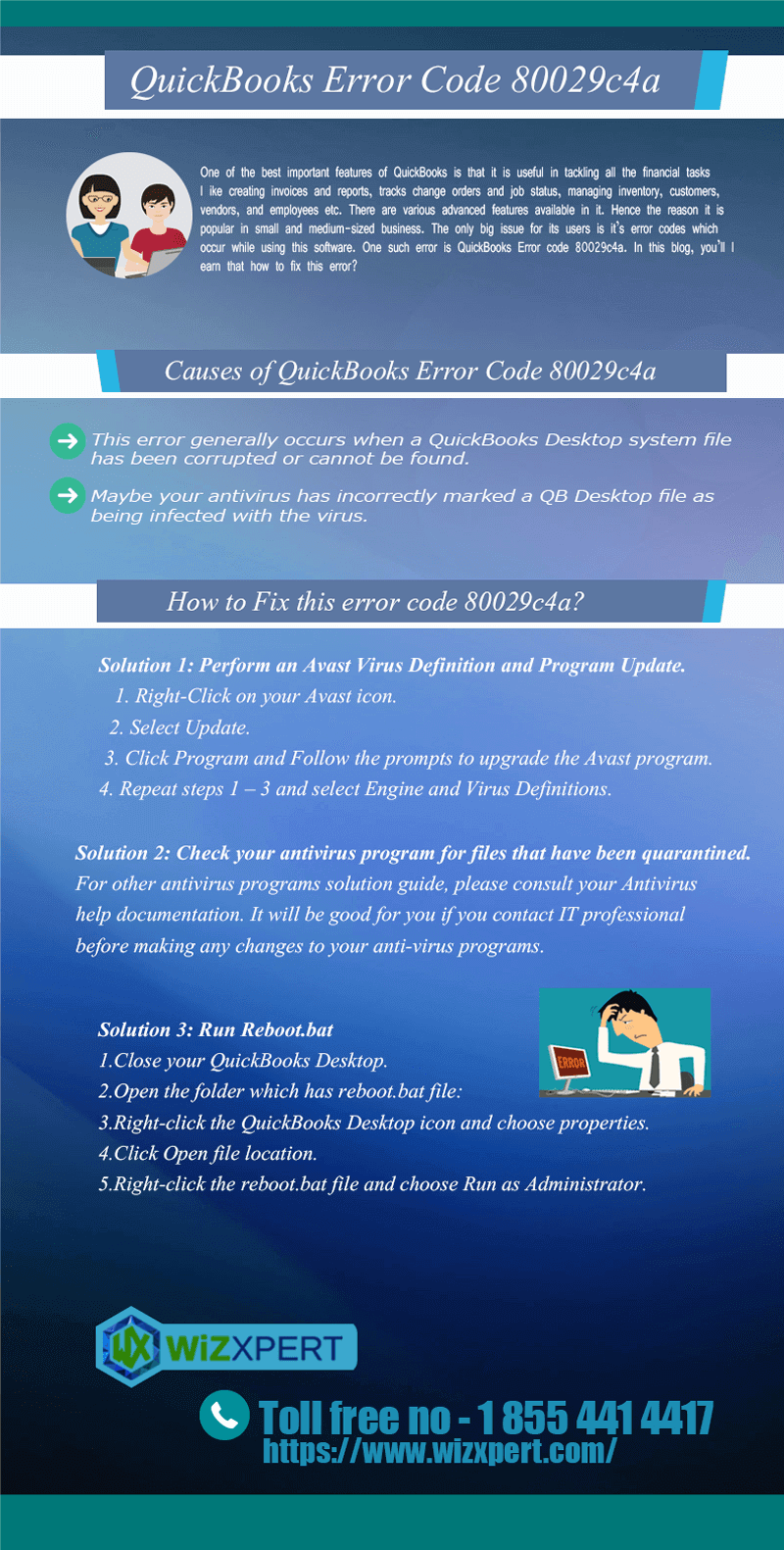 QuickBooks Error code 80029c4a occurs in rare situations. This type of  error can be solved by restarting your computer. And restarting all computers accessing the file in multi-users mode or perhaps reinstalling QuickBooks if the problem Persists.
Some causes of QuickBooks Error Code 80029c4a
This error create when the QuickBooks Desktop system file can not work or cannat be foumd.
If your antivirus has incorrectly marked a QuickBooks Desktop file it infected on your virus application.
How  To fix an Error code 80029c4a in QuickBooks?
Step1: To perform an Avast Virus Definition amd program update.
Firstly you right click on your Avast icon
Select update option.
Click on program and follow the instruction on the prompts to upgrade the avast program.
Repeat again step 1-3 and select the option of Engine and Virus Definitions.
Step2: Check your antivirus program for files.
The antivirus program solution guide you to consult your antivirus help documentation. It is ver good for you if you connect with the It professional before making any changes to your anti-virus programs.
Step3: Reboot.bat
Close your all QuickBooks Desktop.
Open that folder where has reboot.bat file has saved.
Click on the QuickBooks Desktop icon and choose there properties.
Open the file location.
Click on the reboot.bat file and choose Run as Administrator.
More article to read: