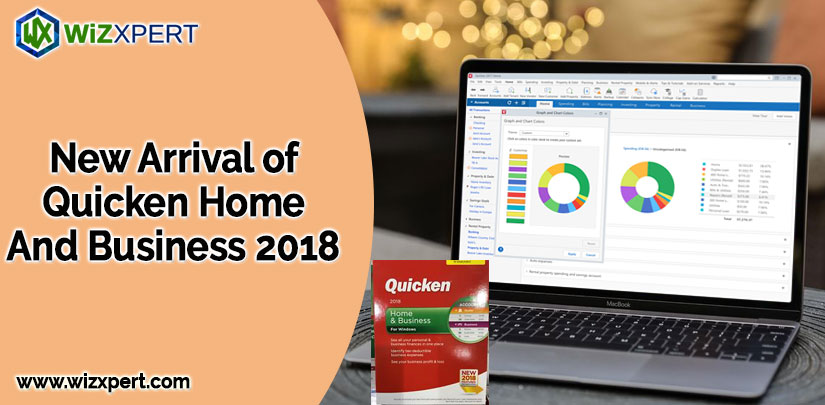 Here, we will discuss new features of Quicken Home And Business in 2020 and how you can easily track and manage your personal and business accounts in the same Quicken file. So, before wasting more time let's start;
Manage your personal and business in one place easily
Simply includes everything in Premier, and also;
It categorizes all your rental property, personal, business or transactions all in one place.
While simplifying your taxes, it helps in maximizing business deductions.
You can see your profit/loss projections and cash flow reports at any time.20
Quicken Home And Business new features in 2020
It helps you to simply divisions or separate personal & business expenses.
You can easily track your business profit/loss, recognize tax-deductible expenses, and easily run Schedule C & E reports to gain tax time easier.
Easily create and email custom views & invoices with payment links, and able to save business & rental documents directly to Quicken.
You can access Quicken on multiple devices, and also take advantage of free web & mobile app.
Quicken Home And Business new features in 2019
Manage your money on the across desktop +web +mobile

Get paid faster include a PayPal link in rent reminders

Email rental & business reports directly from Quicken

See all your reminder in the single dashboard

Update 2018 tax rates and mileage rates

Long terms capital gains now show as scheduled transactions
Includes hundreds of customer-requested improvement plus significantly improve reliability. Get the latest feature without having to upgrade.
What's new in Quicken Home and Business?
Easily readable and has customizable fonts throughout and redesigned report layouts.
Has the bill center where you can manage your bills in one place. It automatically downloads PDFs of bills along with a due date and amount due. And pay them for free with Quicken Bill Pay in Quicken.
Provides expanded report capacity and direct Excel report.
Can create and e-mail custom invoices with your logo, colors, and weblinks.
Manage rent payments in a better way with e-mail payment reminders and receipts
Easily organize and save your business and rental documents directly in Quicken.
Better investment performance analysis feature.
Gives a premium support feature. Gives unlimited priority access to official Quicken customer phone support.
It provides 5GB of secure online Quicken backup for your files with Dropbox.
You can get the latest features without having to upgrade.
Be confident your information is secure
Though your information is imported from your bank, it is unreadable.
Using robust 256-bit encryption your financial information is protected.
How you can manage your small business or rental property
You need to separate your business from personal finances.
Then, analyze how your business is doing with profit and loss reports.
Next, make tax time a breeze with custom reports.
Now, create your own invoice.
You can track rental income, lease terms, deposits, and rental rates- all in one place.
Provides e-mail rent reminders. And, also custom invoices with logo and payment links.
Manage rent with e-mail reminders and receipts in a better way.
Maximize your investments
Analyze your portfolio's performance by asset allocations, sectors, and geographies.
You need to evaluate your risk/return and investment performance against the market. And that will help you make informed buy/sell decisions.
After that, just find mutual funds that best fit your goals.
Manage your money from anywhere with our new mobile app
Well, our mobile app is available for iPhone, iPad, and also on Android. So, you can easily manage your money from anywhere.
Get instant Support anywhere anytime from all over the USA. Dial toll-free +1-855-441-4417.