QuickBooks Run Slowly in Multi-User Mode
Last Updated on: February 5th, 2018
Posted by:

admin

Category:

Quickbooks Enterprise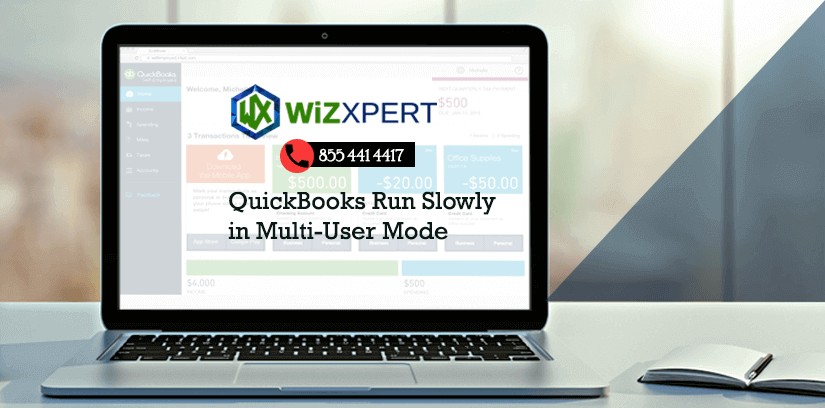 QuickBooks Run Slowly in Multi-User Mode While opening a big company file or just simply using QB Desktop on the web. The user may come across a few hurdles like slow speed, QuickBooks taking a long time to open, or other similar behavior.
Because of this QuickBooks run slowly in multi-user mode. It is necessary to recognize the different kinds of performance errors that can occur such as:
Company file tasks slow down as the number of users increases.
Administration issues for everybody in the office.
Getting a long time to open the data.
Company file works fine in the morning and slows down as the day proceeds.
Management errors for only one or two people in the department.
Related data errors in various data files, symbolizing that the network is damaging your company data files.
Difficulties to perform alternate (individual tasks are fast, while others are slow).
For more detail about this visit QuickBooks Enterprise Support.
Read more: Troubleshoot Multi-User issues in QuickBooks for Mac?
Why QuickBooks Run Slowly in Multi-User Mode:
Multi-users are accessing on one module at the same time.
The size of the data file might be too large to be handled by the system
The computer is slow where the data file is located.
A large report is running in data files like Transaction report which has more than 32,000 targets which are quite large.
If you are using defective Network Interface Card (NIC) or your card might be slow.
The computer is slow where the data file is located.
Related article: QuickBooks Unable To Connect To Remote Server

How to increase the performance of QuickBooks in multi-user mode:
Decrease the date ranges on a big report.
Use only one module at a time and minimize the number of users
Ensure to save the data file on the fastest computer on the network.
Replace the Network Interface Card (NIC).
For more help follow these steps:
Type 'performance' in the search option,
Then, click on the green arrow
Now choose the 'help' menu from QuickBooks and select Search.
Lastly, in the multi-user mode, select 'Improve Performance'
As we all know that more than one user can access your Company file at the same time in multi-user mode, this leads to a slight decrease in the performance of QB. Following are some other reasons that cause slow performance of QuickBooks. For best performance, your QuickBooks and its server should be on the same computer where your Company file is located.
Related article: QuickBooks Connection Diagnostic Tool

If you want the consistently good performance of your QuickBooks then consider following tips when choosing the computer to store your Company file:
Select a computer that is not used for any other purpose or activity.
your computer should meet the requirement for memory, processor and disk space as specified in Quickbooks Reference guide.
We hope this will help you to make QuickBooks faster in Multi-User mode. If you want more information and help relate to this, Contact QuickBooks Support or call at +1 855 441 4417 for the best result.
Read more: