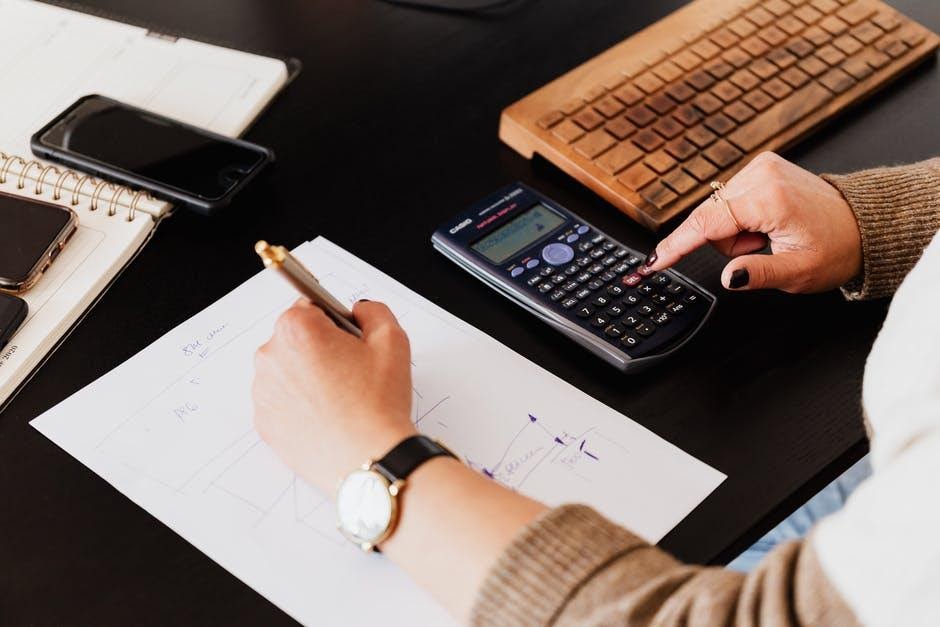 Improving your bookkeeping methods and practices is a crucial aspect of running a successful business. It helps track day-to-day operational expenses, track receivables and payables, ensures positive cash flow, and helps in gathering accurate financial information for forecasting and taxation. Unfortunately, many business owners and managers still struggle to keep up with good bookkeeping practices. This eventually leads to money and asset mismanagement, leading to costs going out of the roof and sometimes business failure. And we're sure that, as a business owner or manager, you wouldn't want that, would you?
So, if you're looking for ways to improve your company's bookkeeping techniques, we've listed some ways to make the process more straightforward and hassle-free. Check them out below.
Improve your accounting/bookkeeping knowledge
Improving your existing accounting/bookkeeping knowledge is crucial to ensuring that your financial books remain accurate, up-to-date, and easy to maintain. So, enrolling in an accounting or finance degree is a sure-fire way to improve your record-keeping skills while brushing up your financial management knowledge as a whole. However, if enrolling in a campus-based program isn't your cup of tea, consider a Master of Accountancy online, and make your work and life easy. You'll be able to apply your new learnings in practical situations simultaneously.
Reconcile more often
Many managers find reconciliation challenging and tedious, and they become lazy when keeping track of their day-to-day transactions. But this process is essential. Doing this task regularly ensures smoother operations and less hassle at the end of the financial period. So, it is an excellent idea to free up some time from your busy schedule and reconcile your books at least once every week. In addition, doing so will allow you to avoid trouble when paying your taxes at the end of the fiscal year.
Moreover, reconciliation enables you to determine discrepancies and mistakes in your books so you can resolve them promptly. Furthermore, it would be best not to forget to follow up with customers regarding late payments, mainly if you're operating your business via money from receivables. So, call your customers and leave a gentle reminder if they want to avoid late fees.
Manage your receivables properly
Every business that runs on receivables must manage them properly to ensure smooth operations and positive cash flow. When you're keeping track of your receivables, consider installing a recording system that allows you to manage and identify customers and clients who owe you money. Moreover, make it a habit to check this system often to ensure that you don't miss a payment.
That said, most of the time, you will have to deal with numerous clients simultaneously, and keeping a check on all invoices will be a difficult feat to accomplish. However, when you do this, you will save yourself tons of headaches when the time comes for your customers and clients to pay up. On the other hand, if clients fail to pay for their invoices, their deposits won't match your book entry. This can lead to tax overpayments and high debt. So, whatever happens, you must always ensure that you're utilizing technology to track customers' invoices and payments every week or month.
Automate your bookkeeping processes.
The benefits of automating your bookkeeping processes are never-ending. Hence you must identify the opportunities that allow you to automate your accounting/bookkeeping processes wherever and whenever possible. For instance, utilizing a cloud-based service or bookkeeping software to automate expense tracking is an excellent alternative to manual record-keeping. In addition, ditching manual methods will lead to fewer human errors.
Moreover, online bookkeeping programs consist of digital invoice tracking, allowing you to check your accounts receivables and payables without much hassle. The program also offers features such as automated reminders, so you never miss out on your vendor or supplier payments. In addition, reconciliation becomes child's play via automation.
Link your bank accounts and credit/debit cards together
Creative business bookkeeping is all about eliminating the difficulty of your business's financial operations. Meaning, to achieve such a thing, you must take advantage of the functions offered by your bookkeeping software. One of these functions is to link your credit/debit cards with your bank account. That said, to ensure the usability and effectiveness of this tip, consider performing business-related purchasing via the credit/debit cards linked to your business bank account.
Moreover, do not make any personal purchases from your business account. It will lead to problems when the time comes to pay your taxes. Furthermore, you can also connect various payment gateways with your business account to automatically pay your invoices. However, it depends on the features your bookkeeping software offers.
Keep your receipts
Many business owners and managers still use paper and pen to track business-related expenditures. After that, they keep this piece of paper in their wallets or misplace it here and there. This practice can become a problem, especially when you need access to your monthly receipts and you cannot find them.
A far better approach to track your business expenditures is by using online bookkeeping/accounting software. You can download and install this software for free on your laptop or smartphone. So, consider going digital if you want to eliminate your business's reliance on manual recording business expenses like the paper and pen approach.
Set realistic, measurable goals
It is a no-brainer to set realistic, measurable accounting goals if you want your business to succeed in the short and long term. That said, bookkeeping is one thing that doesn't excite business owners at all. As a result, most of them shy away from setting precise, concise accounting and bookkeeping goals. However, as a manager, you should understand that bookkeeping and other accounting practices allow you to gauge your business's growth and financial performance. So, consider setting realistic, measurable goals, and don't forget to view your financial books now and then.
Conclusion
Regardless of how good your bookkeeping know-how and skills are, it is crucial to remain up-to-date with the latest practices to ensure efficiency and accuracy. Any step to enhance your bookkeeping and accounting skills is a step in the right direction. That said, consider leveraging these improvement opportunities as soon as possible. However, the tips mentioned above will provide you with an excellent platform to save time, money, and effort while remaining debt-free for the foreseeable future.