Owning a business is no mean task, and everyone would agree. While operating a business comes with a lot of fronts that need to be handled efficiently, there is one aspect that can be hassling to deal with. You guessed it right, it is balancing the books. Be it bookkeeping, tracking inventory, maintaining payroll, or any of the related tasks, it can definitely take a toll on you. Why? Because it's a great responsibility, and you cannot afford to make mistakes in your financial statements.
Thankfully, with the advent of technology, you don't need to get involved with calculations anymore, which has reduced a lot of the stress caused by these tasks. If you can buy papers for college, you can surely get help with this. Nowadays, we have accounting software that can take care of all these tasks for you, given that you have set up the application properly. But, here comes the other problem: there are way too many bookkeeping programs in the market to choose from. And most of them cause you almost the same amount of trouble setting it up as you would have had if you were manually doing these tasks.
So, how do you choose the best one? Just ask the internet, because it has all the answers. But don't worry, we did it for you, and the internet says QuickBooks is the way to go. So, in this article, we will decipher WHY it is the best application for keeping books, to help you to learn how to use QuickBooks.
What Does QuickBooks Do and Why Learn It?
If you are in the field of accountancy, you have probably heard of QuickBooks, it is accounting software that is preferred by small businesses. QuickBooks help you with financial tasks, like managing the accounts, and keeping track of inventory, along with other similar tasks. So, you don't have to spend long nights stressing over the balance sheet, or recording the data for the daily sales carefully.
The reason behind its popularity is the utter simplicity of using the application. Even people, who have never used any other bookkeeping programs can easily use it, with just a basic knowledge of the accounting terms.
QuickBooks offers different services to its users, depending on their needs. The software offers a free trial, along with a discount on your monthly or yearly package if you are a new customer, depending on the prevalent offer, and the version of QuickBooks that you purchase. It can even be used on your Android or iOS mobile phone, which makes it really accessible to do the job.
The company behind this amazing application, Intuit, understands that not all businesses require similar software, which is why QuickBooks products are numerous and can be put to use according to need. The small business accounting program from Intuit involves the following:
QuickBooks Online, Self-Employed, Online Advanced, Live Bookkeeping, and Commerce
QuickBooks Desktop Pro Plus, Mac Plus, and Premier Plus
QuickBooks Payroll
QuickBooks Payments
Checks & Supplies
QuickBooks Point of Sale
QuickBooks Time
Business Insurance
Money By QuickBooks
So even if you are a small business owner, you don't need to worry about your finances anymore.
Medium-sized Businesses have numerous versions of QuickBooks to choose from:
QuickBooks Accounting
QuickBooks Time
QuickBooks Payroll
QuickBooks Capital
You can purchase a package each month, or purchase it for a year, depending on your needs.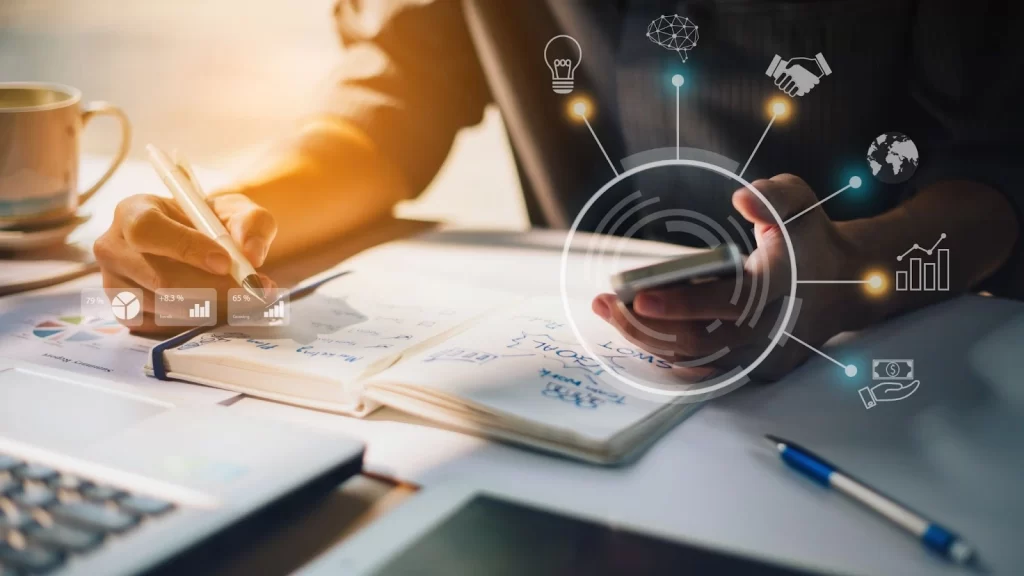 How Is QuickBooks Useful and Who Needs It?
The application is useful because it drastically simplifies the process of balancing books. Even if you have never used the site, or you are not an accountant, you can just read the quick start guide or watch a QuickBooks tutorial that guides you through the process. You just need to have prior knowledge of some of the important terms related to accountancy.
It can be used by business owners of small or medium enterprises, or real estate owners as well. It can also be used by the employees or the accountant working at the organization, depending on whoever is given access by the owner. In fact, a lot of customer reviews on the internet tell us how the application incorporates all necessary aspects, which dramatically helps the process. With QuickBooks, you can integrate numerous third-party apps, which means you don't need to manually record any data just because there were other apps involved.
How to Start Learning QuickBooks
Say worst came to worse, and you don't know anything about bookkeeping terms. It's okay because you will be able to know more when you start learning it. But one skill that you NEED to have, is a technological skill. That's right. The rest you can figure out easily.
Intuit itself offers numerous easy ways to facilitate the learning of the application.
The Blog: Visit their website, and go through their blog to see what's new in the application. There are various articles that can help you a lot.
The Community: This is a community of business owners who are QuickBooks users. If you have any trouble, you can easily approach them and put your questions or doubts out there. They would gladly help you out.
The Webinars: Intuit organizes webinars every week, which offer QuickBooks training to the users to help them in getting started with QuickBooks. These hour-long online webinars come with QuickBooks tips and new QuickBooks tutorials every week so that you can get accustomed to the application easily.
The Support Team: This is the support team established by Intuit, and they have everything that you might need: tutorials, instructions, and advice. You can contact them for any query that you might have.
Moreover, there are online courses too, which are willing to teach you the QuickBooks basics. An online QuickBooks course would be able to give you complete knowledge about QuickBooks, from beginning to end.
How to Succeed in the Study of QuickBooks
Like any other activity, what you need to succeed in the study of the application in practice. Join a course, or a group, try to write down all the information that you get, and then make use of it. There are various features that can help you, so make sure you pay special attention to them. Devote some time to knowing more about this application daily, and it won't be long before you are using the app like a pro.
Tips for Beginners
Use the Getting Started Tutorials for QuickBooks. A Getting Started Tutorial is available from QuickBooks that explains how to enter data, create invoices, pay bills, and more using the accounting software.
Make use of the keyboard shortcuts for QuickBooks that will help you in saving your time.
Make the software a fit for your needs. We advise tailoring the software to your needs once you are familiar with the fundamental features. You can personalize spreadsheets and invoices using pre-made templates.
Reconcile your QuickBooks accounts regularly. Reconciliation is one of the most crucial tasks you can perform using QuickBooks. In order to ensure that your financial statements have a beginning and ending balance, you can use this to check that all of your transactions and bank account information are documented.
your work with a backup. Many users overlook this straightforward but crucial element until they open the software and discover that all of their previous work has vanished. Thanks to QuickBooks' scheduled automatic backup feature, which makes sure your work is always preserved and gives you peace of mind, this is fortunately preventable.
Conclusion
As you probably understood after reading the article, using this application is a super easy task, when done with a bit of passion. There are various sites, apart from Intuit, the maker itself, which offer a comprehensive guide to QuickBooks simple start, to help the users operate the application better. Once you understand how to use it, you can easily become a QuickBooks Pro and can help others see the wonders of the application as well.