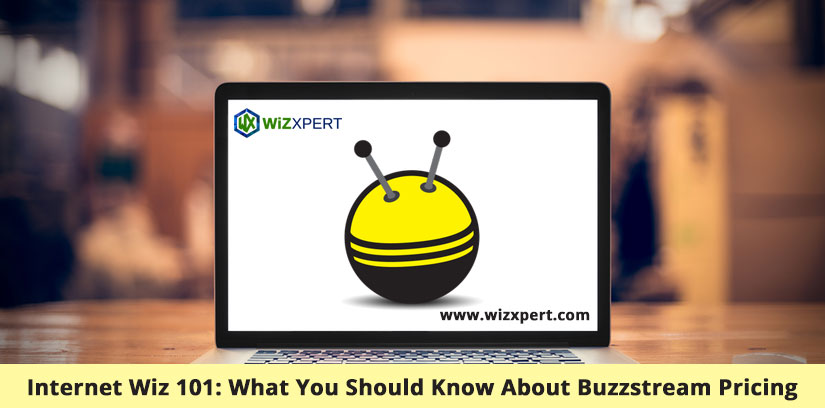 In any form of business, links play an important role. Through links, you get to collaborate with high-caliber people engaged in the same industry. In this way, partnerships are formed, and subsequently, you get assured of technical and financial support. Let's say you are in the real estate industry. If you have extensive linkages with banks, that means, you are financially secure to expand your projects.
That is the same through with online business/online marketing. You need links in order to reach your intended customers and generate conversions. But how do you that? It's through a process called Search Engine Optimization (SEO). SEO allows your business to rank high on search engines, thus, the more visible your business is online. And again, an important consideration when it comes to SEO is link building.
Now, link building is technically hard if you are just starting out your business. If you are aiming for free links, that takes time because you first need to build the authority of your website. Usually, it takes 6 months or even years before your website may start acquiring organic traffic and links. You couldn't wait that long, right? Fortunately, there are tools out there which you can use to start generating links right away. One of the most popular and most trusted nowadays is Buzzstream.
What is Buzzstream and Why it Matters?
Buzzstream is basically an online marketing tool that helps you optimize your platform through link building. It is considered the premium outreach linking building tool and could even be the best. Its latest version contains a lot of features and interfaces for optimal performance.
As mentioned earlier, the primary role of Buzzstream is to help build your linking system. This is a technical and time-consuming task if you are new to SEO. You would even need to hire an SEO expert just to create quality SEO links. But Buzzstream addresses that. Interestingly, it makes the process of building large scale link buildings easier. Without Buzzstream, you would have to do intensive and costly research just to do this.
Buzzstream also makes it possible to add a bookmark to your toolbar. It does this by including new link prospects to your Buzzstream storehouse in a pop-up icon. This feature eventually assesses the website and obtain contact details such as contact form, contact number, and email address. It also derives important information such as Facebook pages and Twitter IDs. By doing all these, you'll have a link building database in no time.
In relation, Buzzstream helps in analyzing and managing your links. This will help a user ensure that the SEO strategies being implemented are effective. Through Buzzstream, you will see the strengths of your links while at the same time, you'll keep track of the issues arising. In that way, you can set timely and effective solutions. It is imperative that any SEO strategy should be assessed and continuously improved.
A Look at Buzzstream Pricing
Buzzzstream is a very helpful online marketing tool in boosting your digital campaigns and generating leads and engagements. Who knows? It could be the key to the success of your digital business. But then again, it comes with a price. Fortunately, it offers different plans to suit your needs. If compared to other platforms out there, the Buzzstream pricing is fair enough. And it is categorized to meet various expectations and demands.
The first plan is called the Starter. It is considered a simple and out-of-the-box outreach for up to two users. The price is $24 per month. Through this plan, you can acquire 1000 contacts, 50 discovery results per search, and 30 prospecting searches. Among its integral features are contact and campaign management, email tracking, outreach templates, send later and reminders, contact info discovery, publisher and influencer metrics (22 data points), twitter conversion tracking, Buzzmarker chrome extension, email performance reports, and link monitoring (1000 links). This plan is very much applicable if you are starting out.
The second plan is known as the Group. This is a complete outreach platform with extra benefits such as team sharing, project reporting, and others. Price is $99 for up to 3 users. Every additional user must pay $33 each. The plan can contain up to 25 000 contacts, unlimited discovery results, and 250 prospecting searches. Its added features are bulk email send, team template sharing, project performance reporting, link reporting, customizable permissions, automated follow-ups, link monitoring (25 000 links), and phone and email support.
The third plan is referred to as Professional. By the way, this is the most popular plan among digital businesses. It has the most advanced analytics among the different plans. It also has extensive customizability, API access, and personalized support. Price is $299 per month for up to 6 users. Additional users need to pay $50 each. The plan boasts of up to 100 000 contacts, unlimited discovery results, and 1000 prospecting searches. It has an all group features including team performance reporting, unlimited report customization, integration via web services API, and link monitoring (100 000 links).
The fourth plan is called Custom. It is considered as a complete solution. It can be customized to the unique needs of your business. The starting price is $999 per month for a minimum of 15 users. It covers up to 300 000 plus contacts, unlimited discovery results, and 4000 plus prospecting searches. It has all the professional features including the implementation plan, a dedicated account manager, customized training, and an onboarding for new team members.
Those are the four buzzstream pricing plans. By the way, all the four have free trials. You can cancel the free trial anytime.
Concluding Remarks
Now that we have a look at the buzzstream pricing, you can then decide which plan to buy. But of course, you first need to identify your organization's needs and issues. From here, you can then analyze which is the most suited plan.
The good thing about Buzzstream is that they've got your back. You can inquire from them anytime. In that way, you can make out the most of your Buzzstream experience. If the plan is not working out for you, you can cancel anytime. After all, there is no minimum term and the plans are paid monthly.