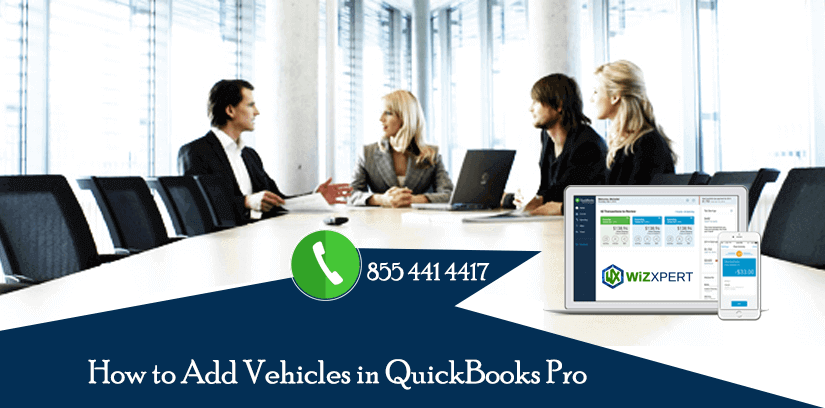 Last Updated on by Editor Team
If you are not an accountant and you do not know the basics of Pro version. Don't worry, it's easy to understand the methods discussed in this article that how to add your vehicles in QuickBooks Pro. Once you will learn all these and if you will go through these methods, you can easily keep your business running, create estimates and purchase orders of vehicles.
Related Article: Why QuickBooks Pro is the Best Choice for You?
QuickBooks Pro provide you a vehicle to create a list of your business vehicle and track expenses like billable mileage. It also helps you to track and tally business health. You should know both your total miles and your business miles to accurately deduct vehicles on the tax return.
 If you have any issue or you want more detail about this vehicles, you can contact our QuickBooks Pro Support team.
How to add vehicles in QuickBooks Pro:
Now we start, how to add vehicles in QuickBooks Pro step by step. Read the instruction carefully and follow them:
Choose the Customer list and vendor profile lists.
Click on the Vehicle list.
Now, you will see the Vehicle list Window.
Click the Vehicle button and then click on New from the Menu.
Now, the new Vehicle window will display.
Type your vehicle name in the Vehicle text box.
Write a description of the vehicle in the Description text box.
Then identify the vehicle according to their maker and year of manufacture.
You may enter more identifying information if you have a fleet of cars or trucks.
Now, click on OK to save the vehicle description.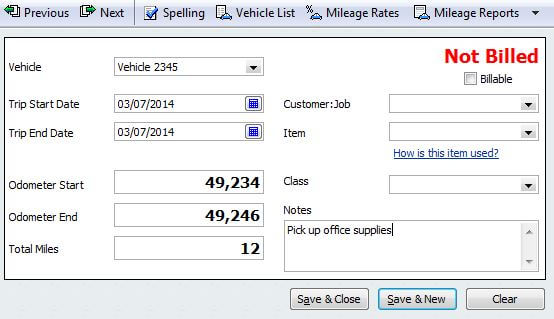 If you click on the Reports button at the Vehicle list window, a menu will be displayed that will contain four different vehicle mileage reports as follows:
1:) Mileage by Vehicle Summary
2:) Mileage by Vehicle Detail
3:) Mileage by Job Summary
4:) Mileage by Job Detail.
Another menu of commands can also be accessed that will produce the same reports by clicking the Mileage Reports button at the top of the Enter Vehicle Mileage window.
Hope this article will be worthy and helpful. To get instant help and best support, contact our experts on QuickBooks Enterprise support phone number " +1-855-441-4417 ". Hope it will be beneficial and fulfill your satisfaction.