What Are The Significance Of QuickBooks Self-Employed?
Last Updated on: September 28th, 2018
Posted by:

QB

Category:

Quickbooks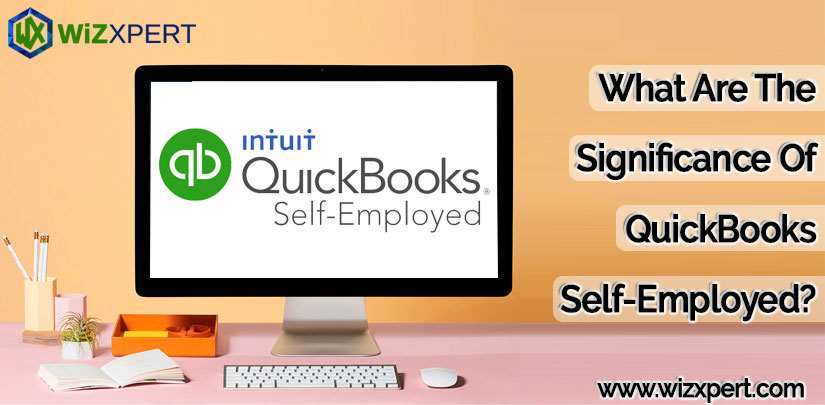 Quickbooks Self-Employed helps you to stay organized and prepared for tax time throughout the year. And whatever your input will be by understanding your way of doing business. Quickbooks Self-Employed will help you separate business and personal expenses as well as identify Schedule C deductions. If you want more guidance, or you are loyal towards tax preparer then you can invite them to sign-in to your account and it makes their job easy as well. QuickBooks Self-Employed is not a full accounting system.
There might be a question in your mind that what makes it so special? So the answer is along with the tax readiness, you will find that it offers tools to help you find and maximize deductions so you can focus on doing what you like. In other words, it means you have more money back in your pocket and more time to do what you do best. Just go through the article to enhance your knowledge on QuickBooks Self-Employed.
It is observed that Quickbooks Self-Employed subscribers identify $4,340 in potential tax savings per year on average.
How does it work?
Well, it is so easy for the QBSE customers because they follow the features like where-have-you-been-all-my-life including the ability to easily track our expenses.
When you connect a bank account then expense tracking will help you separate your personal and business spending whenever you swipe a screen.
Automatically track your mileage: Whenever you use your phone's GPS then the mileage tracker records all the business trips that were taken. It means no more pen and paper or screenshots of your odometer.
Snap and store receipts: If you have saved photos of receipts from expenses and ditched your old shoeboxes. Quickbooks Self-Employed will pull the data and match it to an expense or creates a new one.
Invoice our clients: You need to create and send invoices at any time or you can add your logo also for a personalized touch. The best part of QBSE is it lets you know when your invoice is viewed and paid.
Estimate taxes quarterly and at year-end: You need to know what you'll owe with quarterly tax estimates. You can work with your accountant to file also at the year-end.
It seems so simple. Don't think more you can try it before you buy. Because the trial pack of Quickbooks Self-Employed is available which is free for 30 days. And there is no credit card is required.
How do users can access Quickbooks Self-Employed?
Well, you can access and use QBSE in two different ways. One is on the web and second is on your mobile device. When you sign up with QB Self-Employed then you'll get access to both. And, all information you enter appears on all devices.
You will get additional features with the mobile app like swiping categorization and snap and store receipt management. And you can access QBSE on the web. You need to go to the Apple or Google App store to get the mobile app.
How to activate your subscription?
In case you are paid for TurboTax Self-Employed, where QBSE is included as a trial subscription. Then you can activate your QBSE account by logging into QBSE using your same TurboTax Self-Employed User ID and password.
For more Detail call us at our toll-free QuickBooks support Number+ 1-855-441-4417