How to convert your QuickBooks Desktop file to QuickBooks Online
Last Updated on: July 21st, 2017
Posted by:

admin

Category:

QuickBooks Online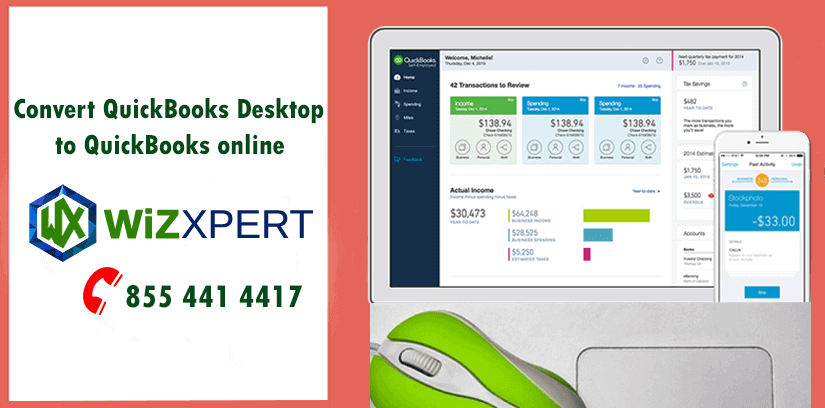 Looking to convert your QuickBooks Desktop file to QB Online. Well, you will get to know more about it here.
QuickBooks online is one of the best accounting solution choices for small business owners. With the help of it, you can access QB anytime, anywhere and you can backups your data automatically. It provides so many benefits to its users. Because of these benefits, most of the users convert QuickBooks Desktop file to QuickBooks Online.
Convert your QB Desktop file to QB Online
Here I will tell you, how to convert it 3 simple steps.
Step 1: Verify Data
In your company file verify your data to make sure that there are no problems.
File -> Utilities -> Verify Data.
In data verification, if you find errors, you will be instructed to Rebuild Data. After the rebuild has done, run another. Verify data to find the problem was fixed or not. If the problem still exists contact QuickBooks Online Support.
Step 2: Save Company File in QuickBooks Online Format
In your QuickBooks desktop version, create a copy of your company file that is matched with QuickBooks Online.
File -> Utilities -> Copy Company File for QuickBooks Online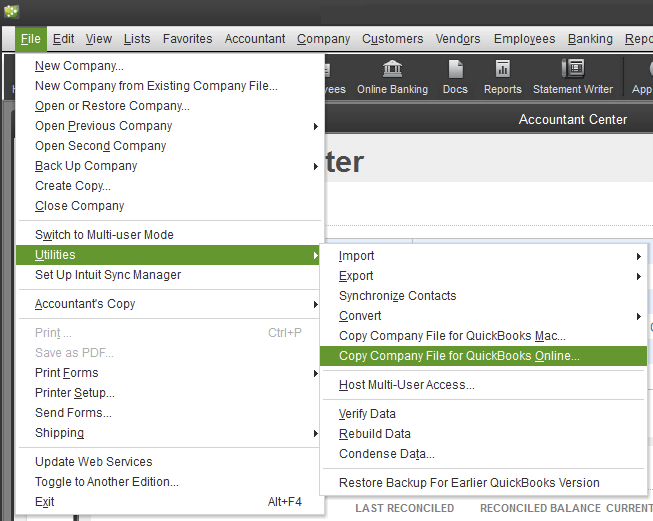 Save the file.
This will create a new QuickBooks Online file with the file extension: OE.qbw.
Step 3: Import Your QuickBooks Desktop File into QuickBooks Online
Now, you can only import your desktop file into QB online using internet explorer.
Company -> More -> Import QuickBooks Desktop Data.
Select the file you want to import and then continue the process until your file has successfully been imported. After the process complete, You should receive an email of confirmation.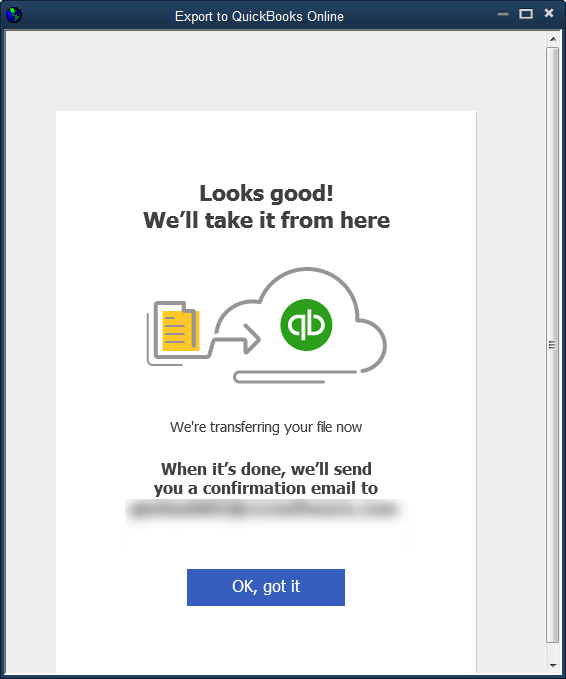 If you have done easily, its good. If you are not; contact our QuickBooks Support Phone Number and get instant help for this. Our support team is available at 24*7 for your help, you can contact us at +1 855 441 4417.