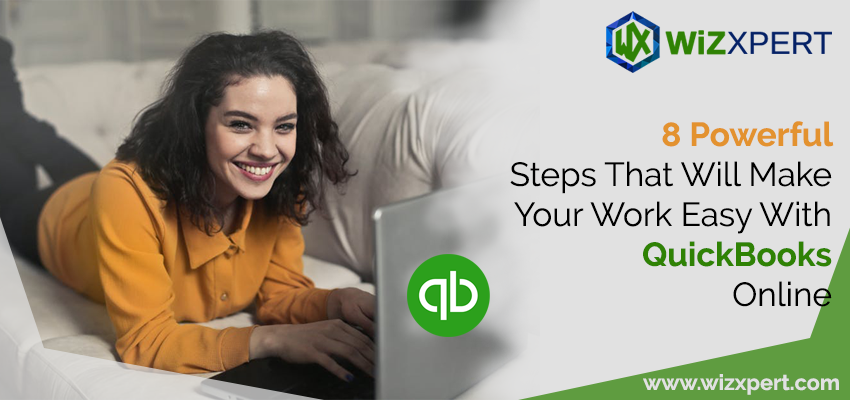 What do you know about QuickBooks Online? If you are an accountant or bookkeeper and work with this amazing accounting software. The first thing you should do is, get familiarize yourself with your clients QuickBooks online accounts. You will require a little help getting started with QuickBooks. You do not need an accounting background to complete the QuickBooks setup process; our setup process step by step course was created just for QuickBooks beginners like you. QuickBooks offer a free 30 day trail. Our step-by-step lessons make setup easy, so follow along with your own free trial of QuickBooks online. Here in this article, I am going to tell you 8 important steps to understand it and get comfortable with QuickBooks Online.
8 Important tips to get more comfortable with QuickBooks Online.
1. Find the best and suitable Accountant Toolbox
The first thing you should do that you need to explore the tool that is unique to accountants. As well as shortcuts to the tools and transactions that you are using most. You should know about the accountant tools, like what tool is best to help in preparation for a tax return or how can you change transactions in a quick way. Well here are some accountant tools you need to know and get you comfortable with QuickBooks Online.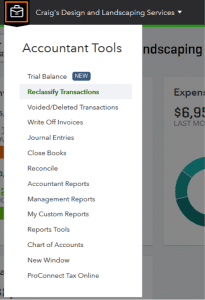 Trial Balance: With the help of trial balance you can review and adjust your books without facing any bounce between applications when preparation for tax return. You also create, view, map account and also file tax return in Tax online.
Reclassify Transactions: You can use this tool to make changes to the accounts or class with many types of transaction. Reclassify Transactions can be very useful to help with it.
Reports Tools: With the help of this tool you can set a default date range and basis for different financial reports and other accountant tools. You also can mark a journal entry as adjusting and undo a reconciliation.
2 Audit Log
Audit Log track the additions and change that made to the company data. With the help of this tools, you can also track the persons who log in to the company accounts. The audit log can't be deleted or disabled. You can compare changes and also filter by user, activity and date over time. For find audit log: Select menu>gear-icon> Audit Log.
Note: it only shows the name of the firm, not show any user details when the client views the audit log.
3. Learn about the Layout:
You can use this software across multiple operating systems and devices. You can use QuickBooks online on a smartphone and also on a tablet like an app. If you're habituated to desktop software, the cloud-based layout can take some little getting used to. Let's take a look at QuickBooks online:
Dashboard:
You can see a very interactive overview of the invoices, sales, profit and loss, Expenses and the bank account when you will open the client's company account in QuickBooks Online.
Left navigation:
Here in this panel, you can see the different tabs you need for working with your clients' QuickBooks. All tabs are broken up by category. When you click on a tab, you can see the smaller subcategories along the top. Eg. when you click the Sales tab, you can access these subcategories: All Sales, Invoices, Customers and Products and Services.
Note: You can use the Hamburger icon to compress and Enlarge the left navigation to give yourself more space to work.
Gear icon:
You can use the gear icon to access your client's account, lists and tool, Settings and many more. This icon will appear in the top of the right corner.
Note: You can configure the setting of the transaction or reports, lists and tables when a small gear icon appears in the top of the corner.
Create (+) icon:
You and your client can create all the types of transactions and activities in QuickBooks Online are in one menu. You just have to click on the Create (+) icon, next to the search bar to choose what you'd like to add.
Search bar:
The search bar lets you find a transaction in a quick way. With the help of search bar, you can also open a bank account register or a report very quickly. You just need to start typing the name of account or report, whatever you want to open. You can also see the list of recent transaction added to the books when you click on the search bar.
Note: Use Advanced Search in the bottom right to fine-tune your search.
Accountant toolbox:
Let me tell you about this tool, this is a tool that you will surely find unique to an accountant, as well as shortcuts to the tool and also transactions that you will use the most. But there is a thing that you need to know, this menu will only appear if you signed in as an accountant.
4. Make Transactions Recurring
You can make many types of transaction recurring if your clients are using QuickBooks Online Essentials or Plus. Also, you can set these up under the gear-icon menu. You can save the time and improve the accuracy of the data with automating transactions, especially when used with the bank feed. Also, you can schedule transactions to generate automatically, set the reminders and create unscheduled templates.
5. Settings Configuration
You and your clients can configure QuickBooks Online according to your choice and need of your company. You will find account and settings in the gear menu. If you want best result then you have to get familiar with the Advanced tab under the account and settings section. In this tab, you'll find options like Close the Books and Enable Account Numbers.
Note: The Billing & Subscription tab will only appear if your client is paying for their subscription. If you are using Wholesale Billing, you'll manage the client's billing and subscription through QuickBooks Online Accountant.
6. Create My Custom Reports List
Whenever you are going to create a custom report list included in your client's contribution. For the future use, you can arrange your best reports in QuickBooks Online to show you and your client's demand to check that reports. You will access your report lists through the accountant toolbox in "My Custom Reports".
To make a better and quick way to customize each report, we level up some frequently used options along the top. Like Select the reporting period or switching it between cash/accrual basis. Always you have to click Run report to reflect your changes.
The customization option will only base on your report that you'll run. To see the all options of the report you have to click on the Customize. The option will appear on the top of the right corner.
To add the reports to My Custom List, Click on the save Customization, when all your preference is set. When applying the process for saving your reports, there is an option to give a name to your reports. You can also add these reports to a group if you want to or like to share it with all the users or only to your firm.
In My Custom Report List, you can run your report or export it to PDF. You can also change your sharing settings and also view the reports that other users share with you.
In addition, you can schedule a single report or group of reports to email automatically on a recurring schedule.
7. Set up the Chart of Accounts
As you know, a great Chart of Accounts is key to powerful reporting. You can set up the chart of account with manually or you can import the data from excel to an existing list. You can enter into this from the gear-icon menu, form the Accounting tab on the left panel or your Accountant toolbox. If you've converted a client's QuickBooks Desktop file, the Chart of Accounts converts automatically.
You have to Click on the pencil icon in the top of the right to assign or edit account numbers/names in batch instead of editing each one individually.
You can also edit the accounts individually, or you can delete accounts or mark the accounts inactive with the help of drop-down menu under the action column.
8. Connect Bank and Credit Card Accounts
If you haven't yet, work with your client to connect to their financial institutions, which will help you both save time and reduce data entry. You can do this in the Banking tab in the left nav.
Once accounts are connected, you can review, categorize and accept transactions from the bank into QuickBooks. QuickBooks Online has built-in auto-categorization that learns from you over time. You also have the option to match to existing transactions recorded in the register.
To improve how QuickBooks online categorizes transactions, Click on the bank rule tab along the top. This can be helpful if you don't know that how to categorize transactions on your own or having the high volume of similar transactions.
Now after reading this article, I think you have got an idea that How can you be more comfortable with QuickBooks Online. I hope these given tips in this article will help you.
Thanks for visiting us. If you want more discussion related to this topic, want help for Quickbooks issues, you can contact us and talk to our Intuit certified QuickBooks ProAdvisor at our toll-free number +1-855-441-4417 in order to get instant help.
If you have any other Queries in your mind you can visit our Community to get resolve your query, or if you can't find your query. You can just simply post your queries there.