How Hosting QuickBooks in the Cloud Works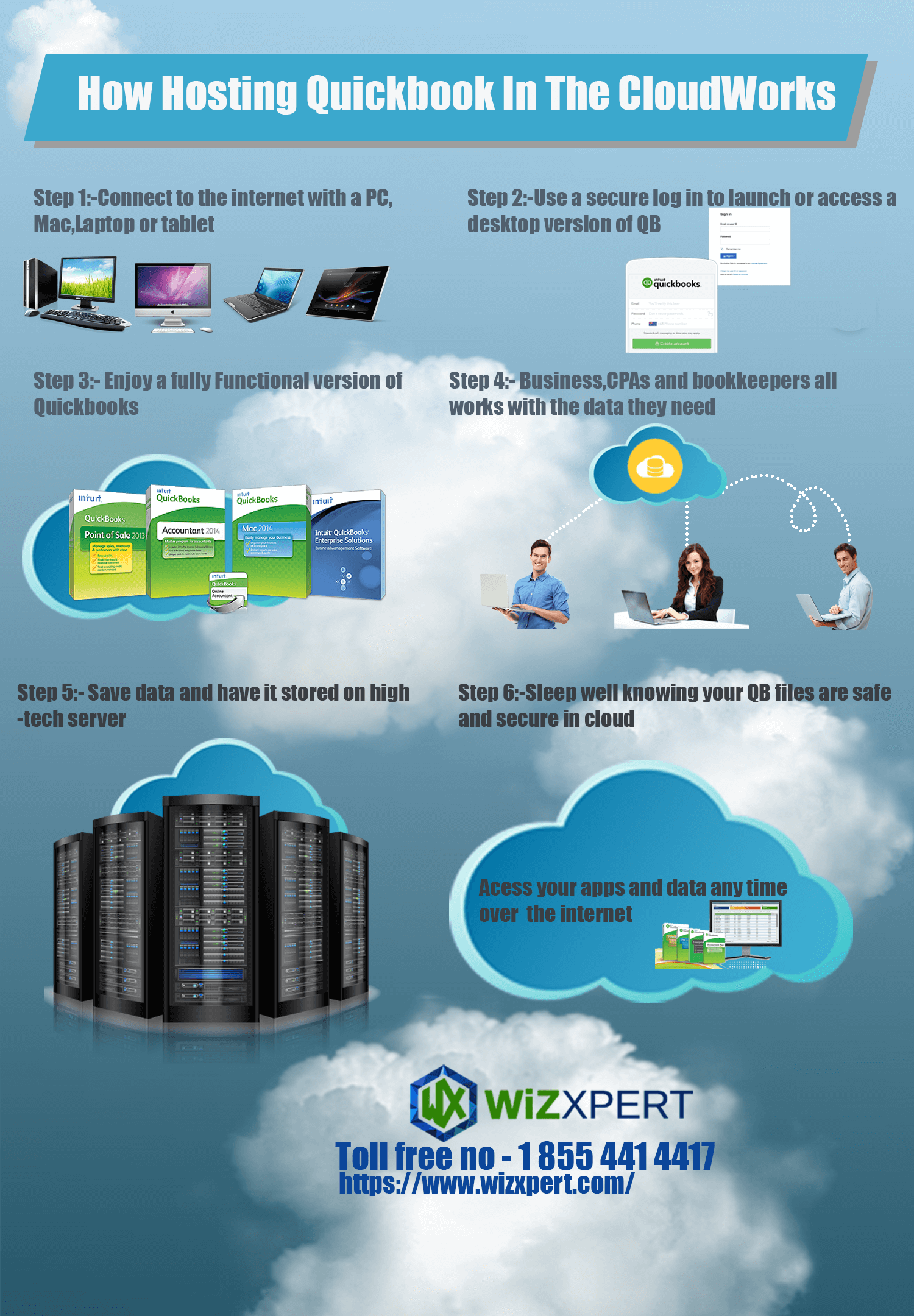 Whether you are supporting the critical applications of your business or running applications to share photos to millions of mobile users, the cloud offers rapid access at low cost. With cloud computing, there is no need to make big investments in hardware and spend your valuable time in managing that software.
Connect to the cloud with any of your favourite device PC, Laptop, Mac, Tablet or Mobile.

Use web browsers or remote desktop software to access your QuickBooks on the cloud.

Work on QuickBooks with your team at the same time.

Your QuickBooks on cloud available to use 24/7, from anywhere in the world.

Save data and have it stored on the high-tech server.

Enjoy your sleep; your QuickBooks data is safe in the cloud.

Access your apps and data anytime over the internet.
QUICKBOOKS CLOUD HOSTING FEATURES:
Save money on expensive hardware upkeep & its staff salaries.

Access from anywhere and collaborate with clients.

Gain total peace of mind with our iron-cloud security.

Contain all of your software & data in one place, no matter what it is.
Read more:
QuickBooks Pro Hosting
10 Reason You Should Be Using QuickBooks Hosting
4 Secret Tips To Speed Up QuickBooks Performance
QuickBooks Unable To Connect To Remote Server
QuickBooks Error H101, H202, H303, or H505