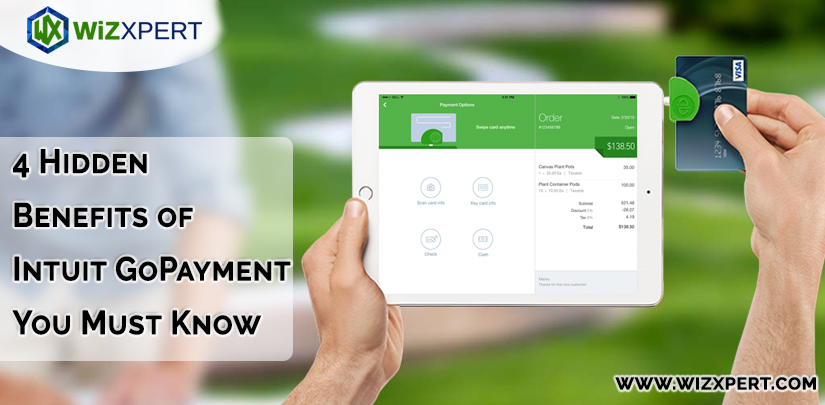 Intuit GoPayment: Lower swipe and keyed rates are provided to the users when they use Intuit GoPayment with their preferred QB payment rate. And the rates for GoPayment as a stand-alone option are slightly higher than bundled QuickBooks payments. This is one of the benefits of using Intuit GoPayments. How you can get benefitted by using Intuit GoPayment
Intuit GoPayment offers many advantages that you need to know more in detail
You should always discuss these things with your client before choosing a mobile reader to meet their needs. This will ensure users to understand the full picture of how the benefits of GoPayment compare with those of other mobile card readers.
Reconciliation
Few mobile processors reduce their deposits by the amount of the fees, which can make it difficult when trying to reconcile your sales. There may be possibilities to collect deposits in your bank account, but you have no real idea of how much it costs because the fees come right out of the deposit. During swiping a credit card transaction using GoPayment, you will find that the fees are a separate transaction, making it easy to reconcile.
Save Time
As we know, Intuit GoPayment reconciles the fees automatically, this also saves time. It seems to be very time consuming to record a deposit that is net of the fees. You need to ensure about one thing that your client understands the proper workflow to record this deposit properly. Reconciling can take twice as long as integrated Quickbooks payments manually. More often the client does not realize how many additional steps it takes to match up the payment to deposit until it's too late and they have the mess on their hands that will require additional time to clean up to ensure accurate financial statements.
Integration
Quickbooks payment considered to be the most popular as it integrates with QuickBooks financial products. So, you will need to find out while considering the Quickbooks Payments and GoPayment from your client how important the integration will be for them. The client should be able to handle their own deposit entries when GoPayment is setup properly. Find out if phone support will be important to your client. Quickbooks payments come with free phone support anytime. Not all mobile payment processors offer phone support.
Financial Reports
If you find your payments not processed properly in Quickbooks then it results in inaccurate reports. These are the areas to be aware of:
Financial Reports includes
Overstated Income
Overstated income is a common problem. What they do not understand is that income has already recorded on an invoice. That's why income is double stated.
Overstated Undeposited Funds
If payments are received but never grouped into a deposit or entered net of the fees then they just sit waiting to be deposited. And in this way Account Receivable is correct, but your bank account is a mess.
Overstated Accounts Receivable
It is overstated. If the payment is not recorded to reduce the open invoice then you should try to collect invoices that have already paid and then you find the books just become a huge mess.
Understated Credit Card Fees
You need to take proper care otherwise you will find errors in the deposit entry by recording the payment and subtracting the credit card fees then you never have visibility into how much your credit card processing is really costing you.
Key Points
If you choose non-integrated processing options then you can be stuck into spending more time reconciling their books. Therefore, it is important to show a client the proper workflow so that moving forward they are recording deposits properly.
Note: If you are working with a client who is a user of Quickbooks and they need a merchant account to process payments then they can greatly benefit from using Quickbooks payments. And this, includes the mobile payment option, GoPayment, for free. It uses the same low swipe rates as their plan offers. Show them how easy it is to use and it also saves time.
I hope this article will help to clear your doubt regarding Intuit GoPayments. For further assistance, dial our toll-free  QuickBooks help number +1-855-441-4417.