Starting a business is one of the first challenges you have to face as a business owner. And, of course, one of the goals you have for your business is to expand to new horizons, meet new clients, hit a new market, and more.
That said, once your startup has been established and started raking in profits for a while now, it'd be a stupid decision not to consider expanding your business.
However, we all know that expansion can considerably cost your business. You might even consider cutting corners with your products and services or even bootstrap them yourself.
Instead of doing all those risky things, there are several loans that you could turn to when you finally decide to expand. Here we'll discuss some of them.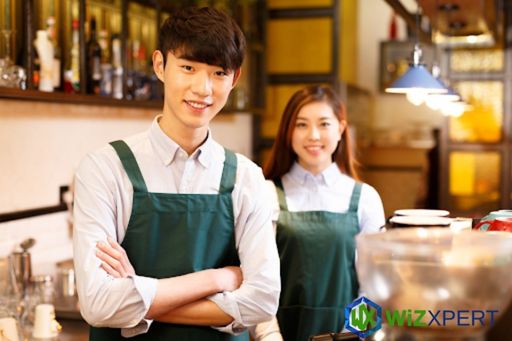 Types Of Business Loans
Sometimes businesses need additional funds that meet day-to-day requirements whether your business is big or small. So, at this stage business loan is required for the smooth running of the business. Here we'll discuss some business loans that are sanctioned by some financial Institutions.
Traditional Term Loans
One of the most common types of loans that experts recommend is term loans. Term loans are often the go-to type of loan for funding business expansion. It works like a traditional installment loan, where your business borrows a specific amount of money upfront, which will be paid back with interest in a predetermined amount.
A traditional term loan can lend from $25k to $500k, depending on your business' credit. Usually, if you opt for a lender, the process can be as fast as receiving the money within the week.
With a traditional bank, however, the application alone can last for a few weeks. To qualify for this loan, the business should have a track record of two years of being in business and a personal credit score of 620. Also, your business should have at least $100k in annual revenue.
Equipment Financing
One of the most critical aspects of business expansion is equipment. Without equipment, your new branch wouldn't be able to function. But as we all know, equipment doesn't come cheap, especially if you're a manufacturer. If you're looking to fund new equipment for your business expansion, equipment financing loans can help you with that.
To qualify for this loan, your business should have an annual revenue of at least $130k, a credit score of 630, and be two years in operation. With this loan, your business could cover the cost of new equipment, which must be paid back along with interest within the duration of the loan terms.
You can usually get this loan from alternative lenders and traditional banks. However, keep in mind that interest can be a little bit high, between 8-30%.
Business Line of Credit
If you're still unsure how much expansion you want to do with your business, then a business line of credit can surely be handy. Like any line of credit loan product in the market, you'll be offered a line of credit that you can borrow anytime. You would then have to pay it back with interest, usually at the end of the month.
The interest would only be applied to the amount you borrowed from the credit line. After repaying it, your original balance will be restored to full.
The loan terms usually stretch from 6 months to 5 years, depending on the lender. The loan itself is typical, most lenders and traditional banks offer this type of financing, and the requirements for it are the same as the others in this list. However, please take note that it varies from lender to lender.
Merchant Cash Advance (MCA)
Merchant cash advances are not your typical business loans. With an MCA, you often must pay an advance upfront, the term fees, and a percentage of your daily credit card sales. This is a good option for business owners running a retail store or an establishment that deals with many credit card repayments.
Usually, MCAs are available if you borrow online, and there are a lot of them in the online loan market. However, they have a reputation for being the most expensive loan products in the market nowadays, but they are good enough on their own. With MCA, you don't have to worry about reminding yourself to repay them every month since your repayments are automatically deducted from our credit card sales.
Invoice Financing
Invoice financing lets business owners sell their invoices, and the lender will pay most of the invoice upfront to the borrower. However, they keep at least 20% of the invoice until the borrower pays it. Once the invoice is repaid, the rest of the funds will be released to the borrower. This is a good option if you want to expand your business without worrying about unpaid invoices.
Final Words
Business expansion is a very costly thing. If you're having trouble with the financing, you don't have to worry too much since there are several ways to fund it. The examples above are good but have pros and cons, so you might want to study them before picking one.