QuickBooks Pro - Accounting Software | Infographics
QuickBooks Pro Features: If you want to simplify your life and make your business grow than QuickBooks Pro can be an ultimate choice for you. It makes it easy to create invoices and track expenses. Whether you are small or large business owners, all wants easy tracking of their clients, vendors, and everything related to their banking.
There is two advanced version of it:
Desktop Pro – Powerful capabilities and insights
With the Desktop version, you will get everything required at one place. Such as overdue items, bills to pay, and notes from your accountant. It helps to stay organized and run your businesses smoothly.
With "pay now" link option in invoices, you can get paid instantly via online banking or any other online mode. Hence it makes easier to get paid.
If you ever want to track how well you are performing, you can do so easily. In a single click, you can view profit & loss statements, top customer lists, and more.
Desktop Pro Plus – All the benefits of Pro 2017 with added protection
Desktop Pro Plus come along with some added features. One is round the clock QuickBooks Pro Support services. After buying this, you will be given a priority support phone number. Using it you can ask for the support whenever you need it.
Backing up your data and information is essential in this field. This Pro Plus version does this automatically for you.
One added features is you will get always get the latest version of this software to you. Whenever the upgraded version is available, you will get to use that throughout the year.
What's new in QuickBooks Desktop Pro 2017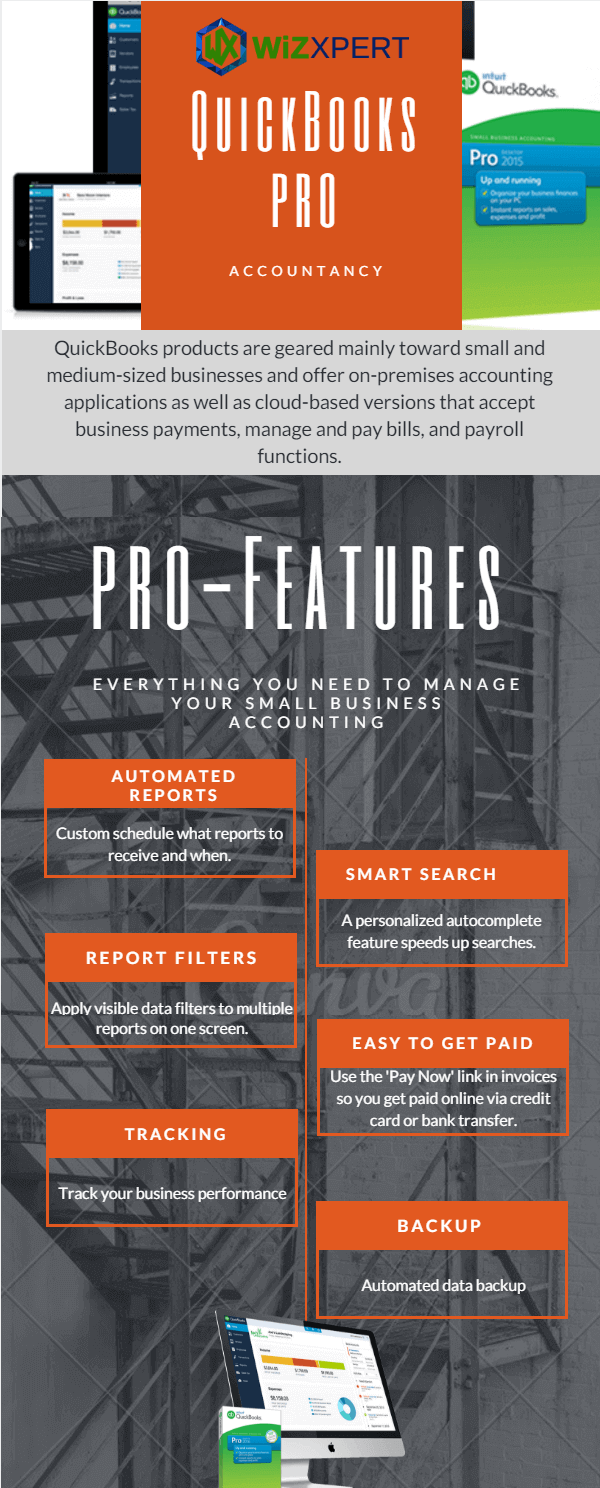 Share this Image On Your Site