10 Reason you should be using QuickBooks Hosting
Last Updated on: August 8th, 2017
Posted by:

admin

Category: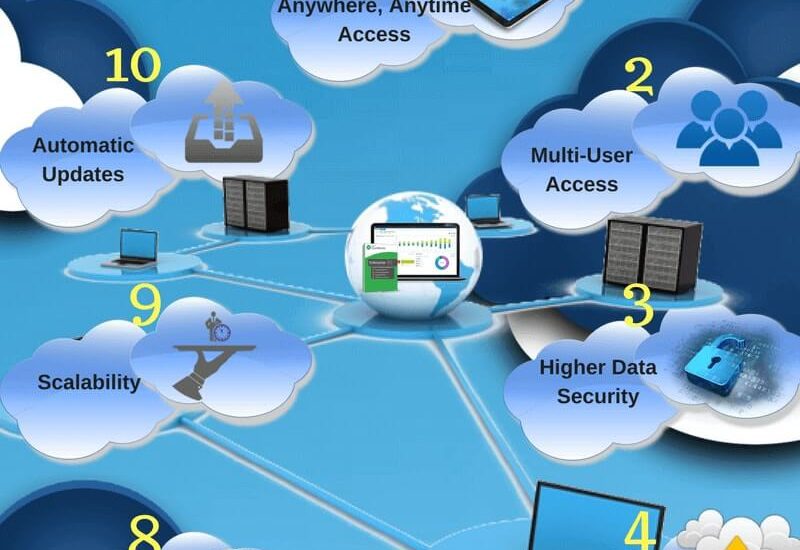 Top 10 Advantages of QuickBooks Hosting
QuickBooks Online accounting software is used to manage the sales, expenses, and tracking of regular transactions, customer invoices, and bills payments. It is used by millions of medium-sized and small businesses all across the globe and network.
More and more accountants and CPAs are moving to the cloud in order to work from home and get remote access to their data and applications anytime. This makes the traditional concept of having and using data and accounting software such as QuickBooks from a single place, more obsolete.
10 Reason you should be using QuickBooks Hosting
Hosting data and QuickBooks software on the cloud has many benefits to offer. Let's have a look at these.
Mobility – Anywhere, Anytime Access- You can access and work on QB anytime, anywhere – whether you are in office, home or on vacation. Simply put, you need an internet connection to access your QB hosting portal.
Multi-User Access– The most beneficial advantage of using QuickBooks Hosting is that it lets you concurrently work on the same QuickBooks file at the same time with your colleagues. This results in better collaboration.
Higher Data Security– Your data is protected with the high data encryption, protected passwords, firewall and different redundancy techniques in the cloud which is higher than the level of security of QuickBooks not in the cloud.
Automatic Data Backup–  In the case of a disaster or hardware failure, you will be able to access all your QuickBooks data since it resides in the cloud and hosting provider takes multiple and regular backups of your data.
Time and Cost Savings– QuickBooks Hosted is low-cost and affordable to everyone, be it a CPA, SMB or a large enterprise since it requires no need to build additional infrastructure and employees to manage it. This all results in time & cost saving to a great extent.
Access to Real Time Data Hosting–  It ensures that you always access real time and up to date QuickBooks data. For example, if two users are working on the same company file, you will able to access and view the changes in real time.
Easier Integration– Easily integrate on several add-ons and third party applications with QuickBooks Online, for example, PayPal, ACCTivate, Bill.com, Avalara etc. to add more functionality without paying any extra fee.
24*7 Technical Support–  With QB Hosting subscription, you get 24×7 QuickBooks customer support by the hosting provider to resolve any issue, be it a hosting issue or QuickBooks issue without any extra cost.
Scalability–  With the pay-as-you-go subscription, you can easily scale up or down resource such as cloud storage, servers, user access according to your business requirements.
Automatic Updates–  With QuickBooks cloud hosting, updates to QB software happen automatically without any interruption to your work. You stay updated with the latest versions and features by free and automatic updates.
To get further assistance, you can have a conversation with our expert. Simply dial our QuickBooks Online customer service phone number 1855-441-4417.